Print Friendly Version
"If heaven has  a taste it must be an egg with butter and salt, and after the egg is there anything in the world lovelier than fresh warm bread and a mug of sweet golden tea?"
Frank McCourt, 'Angela's Ashes' (1996)
This is a recipe I developed using a very old bread recipe as a starting point. I incorporated rapid-rise yeast into this recipe to make for easier preparation and quicker results. I hope you like it.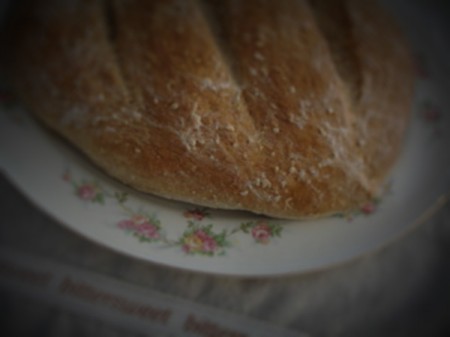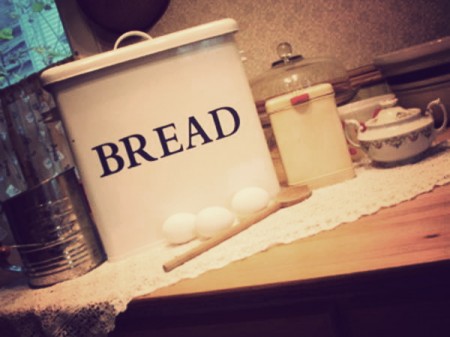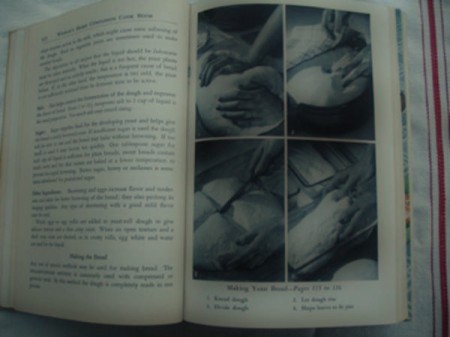 ~Melissa's Victorian Farmhouse Bread~
2 packets rapid rise yeast
1 Tablespoon salt
4 cups all-purpose flour
3 cups whole wheat flour
1/2 cup maple syrup
1/4 cup real butter
1 egg, room temperature
1 cup McCann's "Quick & Easy" Steel Cut Irish Oatmeal
In the bowl of a Kitchen Aid tabletop mixer, combine yeast, salt 2 cups whole wheat flour, and 1 cup all purpose flour. Heat maple syrup, butter and 2 and 1/4 cups water until it reaches 120 degrees F. Don't worry if the butter hasn't completely melted at this point.
With mixer at low speed, and using the paddle attachment, gradually beat syrup mixture into dry ingredients. Increase speed to medium. Beat for 2 minutes. Scrape bowl. Beat in egg and last cup wheat flour. Beat 2 more minutes. Stir in oats and 2 cups of all-purpose flour.
Turn out onto clean, floured surface. Knead until smooth and elastic, about 10 minutes. You will be adding the last cup of all-purpose flour to the dough gradually as you knead. Shape dough into a ball and place in a large, buttered bowl. Turn dough gently to make sure entire surface is buttered. Cover with plastic wrap. Allow to rise in a warm place until doubled in size (about 45 minutes.)
Punch dough several times to release air. Gently turn out onto a lightly floured surface and cut in half. Cover and allow to rest 5 minutes. Oil a large cookie sheet or jellyroll pan.
Shape each dough ball into a circle or oval loaf. Place on cookie sheet. Cover and allow to rise until doubled in size (about 30-40 minutes.)
Preheat oven to 350 degrees F. With a sharp knife, cut 3 diagonal slashes, or an X across the top of each loaf. Bake 30-35 minutes, until loaves test done and are a light golden brown. Cool on wire racks completely.
Enjoy!
~Melissa
You may enjoy these related posts: