Print Friendly Version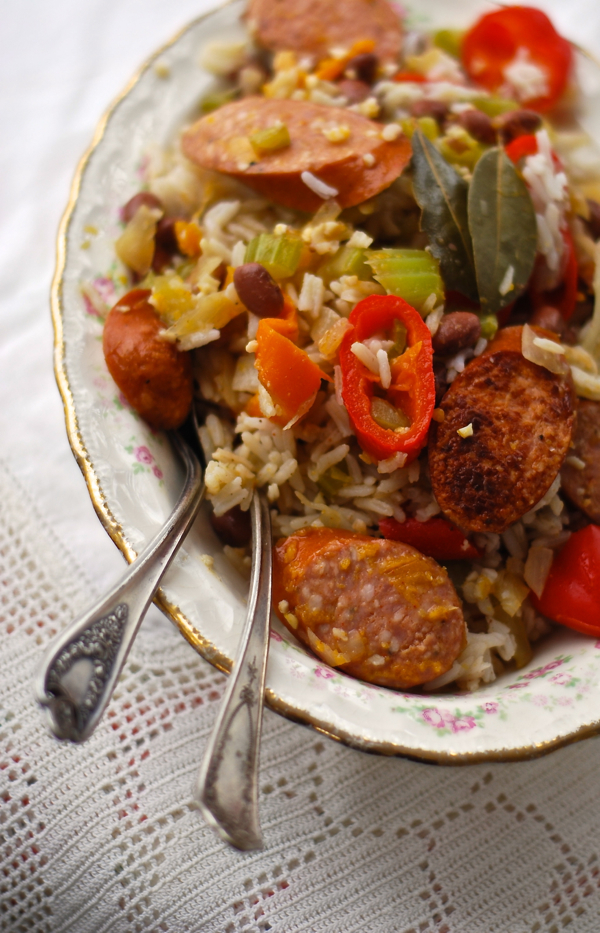 It's been a really cold week. Can you say 16 below zero? That's like Antarctica cold. How do we Minnesotans survive, you may ask? Just remember  "Melissa's Three C rule." Do you have a pen and paper ready? You'll want to write this down.
C is for Clothing : Dress in many layers. Whatever you have. It doesn't matter if you look like a snow man. (Better to look like one than to be one.) Long johns, cuddle duds, long sleeve tee shirts, turtle necks (I know! UGLY!, but they are warm.), wool sweaters, fur hats (Dr. Zhivago style), puffy jackets that make you look 50 pounds heavier than you are, choppers, and Sorels (or when you're home- BIG ugly slippers that mimic Chewbacca's feet*) Balaclavas are not out of the question. Just remember to remove them before entering a convenience store or you may end up on the evening news. Just sayin'. I am so over the days when I didn't want to wear a hat because it would ruin my hair do. What do we want? WARMTH! When do we want it? NOW!
* Chewbacca Feet Slippers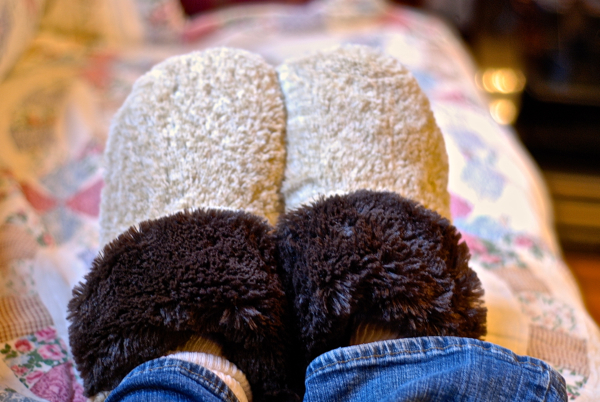 C is for Comfort Food : I have a lot of friends who eat healthy food all the time. I respect that. You want healthy arteries and you don't want to get fat…bla bla bla… I believe there are several healthy foods that fall into the "comfort food" category. Squash. Sweet Potatoes. Whole grain pasta. Wild Rice. They're all "carby" but they're good for you. Then there are the "not so healthy" comfort foods. Cheese. Bacon. Meatloaf. Dumplings made out of Bisquick (gasp!). Cake. Pie. Ham. Gravy. Fudge … you get the idea. Mix and match the healthy comfort foods with the not so healthy comfort foods to make yourself happy and pretty much guilt free. 😉 I know carbs are the devil…but when I don't eat them I turn into his cousin. Carbs = happy. 'Nuff said.
C is for Camellia Sinesis : Camellia Sinesis is TEA. Get some. Not Lipton. The GOOD stuff. Harney, TeaSource, Taylors of Harrogate, Mrs. Kelly's, Serindipitea, Whittard's of Chelsea…. there are some amazing teas out there. Not only hot and comforting in a myriad of different flavors…but did you know that black and green tea have ten times the amount of antioxidants that fruits and veggies do? I'm not dissing fruits and veggies, by all means…eat them too…but the antioxidants found in the humble tea leaf just may keep you from catching the cold or flu. Better than a flu shot IMHO.
And now, on to the recipe.
This is a dish that falls into the second category…Comfort Food. You can make this with white or brown rice, soy sausage or the fully loaded stuff, add as many different veggies as you like…other than the ones in the recipe, I've added carrots and tomatoes before too. Soooo yummy!
13.5 oz. Andouille sausage, sliced
2 Tablespoons olive oil
3 stalks celery, chopped fine
1 large onion, coarse chopped
1 large, sweet bell pepper (any color)
3 large cloves garlic, minced
1/2 teaspoon thyme
1/4 teaspoon allspice
1/2 cup chicken stock
2 Bay leaves
1 Tablespoon Sriracha hot sauce
2 cans red chili beans (or kidney)
2 to 3 cups cooked rice (your favorite)
sour cream or greek yogurt (for topping)
fresh chopped cilantro (for garnish)
salt and pepper to taste
Brown sausage in oil for 4 minutes. Add celery, onion and bell pepper. Cook until veggies are tender and translucent. Add garlic. Cook an additional minute. Add thyme, allspice, bay leaves and stock, Sriracha and beans. Cover and simmer on low for 20 minutes. Remove bay leaves.
To serve: Place some of the sausage/veggie mixture over a bed of rice that has been mixed with a dash of nutmeg and a pat of butter. Top with sour cream, cilantro, salt and pepper.
Enjoy!
~Melissa
You may enjoy these related posts: