Print Friendly Version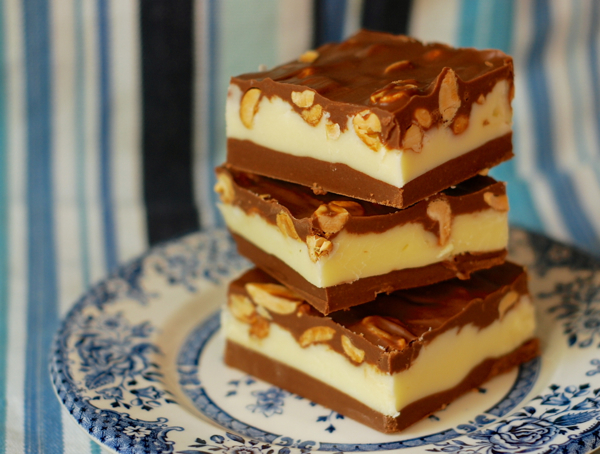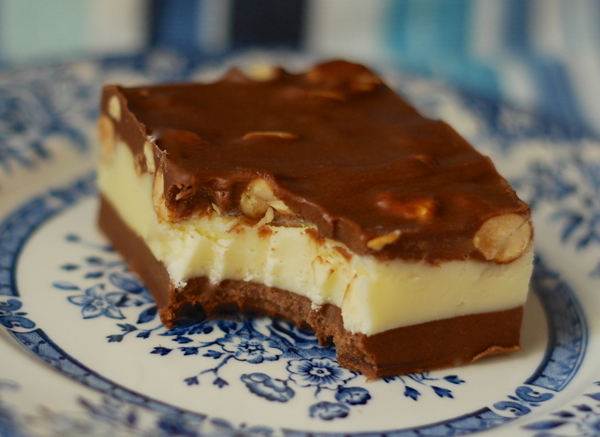 Pearson's Nut Goodie has been my favorite candy bar for as long as I can remember. Well, that's not entirely true.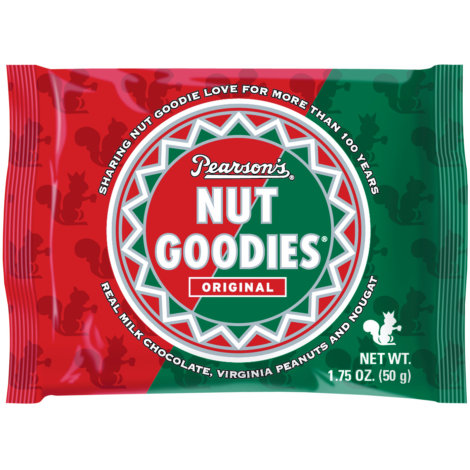 Pearson's used to offer a candy bar called the Seven Up Bar that was even better, but they stopped making them. I can't imagine why. It was a bar with seven different cream filling flavors. I mean, what could be better? Apparently I'm in the minority because they were discontinued, but every time I meet someone who has tried one, they're as mystified as I am as to the reasoning behind this. (See picture below.)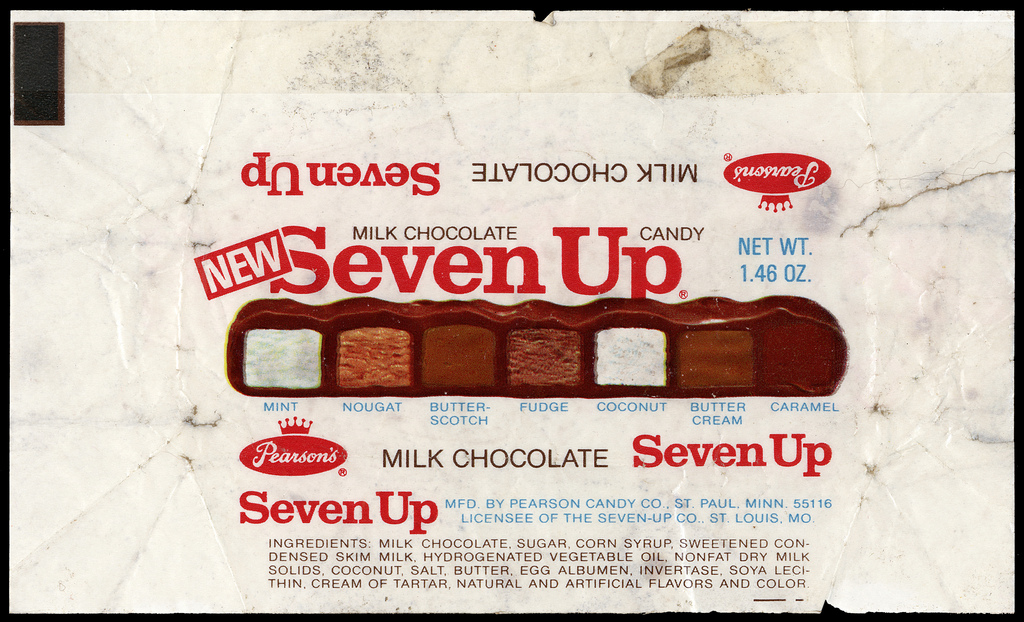 Anyhoo, the Nut Goodie. It's a perfect, albeit second favorite, candy bar. It's a candy bar with a creamy, dreamy, maple filling sandwiched between two layers of milk chocolate, and topped with lots of salty peanuts.
Now, this may be a bit sacrilege, but I think my homemade version might even be better than the store bought version, and I'll tell you why. Freshness, and thicker layers. There's no denying that if you make candy bars in your own kitchen and eat them the same day, they're going to be about as fresh as you can get. And mine have more chocolate to filling ratio. That's not to say that I don't still buy Pearson's Nut Goodie from time to time. I love to put them in the freezer in the summer time for a cold, delicious, simple dessert.
This recipe makes a TON, which is good. This way you can share. Your friends and neighbors will love you. You're welcome.
2 cups milk chocolate chips (or semi-sweet)
2 cups butterscotch chips
18 oz. creamy peanut butter
16 oz. dry roasted, salted peanuts
2 lb. powdered sugar (yup, the whole bag)
2 teaspoons maple extract
1/2 lb. (2 sticks) salted butter, melted
1/2 cup 2% or whole milk
1/4 cup powdered vanilla pudding mix (cook and serve, not instant)
Butter a 15 x 10 glass baking dish.
In a large microwave safe bowl, combine half of the chocolate chips, half of the butterscotch chips, and half of the peanut butter. Heat in 15 second bursts just until melted and stirring in between sessions. Once melted, spread evenly into the bottom of prepared pan. Chill until firm.
Place all of the powdered sugar in a large mixing bowl.
In a medium saucepan, combine melted butter, milk, and dry pudding mix. Whisk constantly over medium-high heat until boiling. Cook until thickened (approximately one minute.) Remove from heat and cool for 5 minutes. Stir pudding mixture into the powdered sugar along with the maple extract. Stir until smooth. Spread over the chilled, completely set, chocolate layer in the pan. Chill until set.
Once pudding mixture is completely cold and set, combine the rest of the chocolate chips, butterscotch chips and peanut butter in a microwave safe bowl. Repeat as you did for the first layer. Once completely melted, stir in peanuts and spread over pudding layer in pan. Chill until completely set (approximately 3 hours.) Cut into bars. Keep leftovers refrigerated.
Yield: 4 to 6 dozen, depending on how large you cut the bars.
Enjoy!
~Melissa
You may enjoy these related posts: