Print Friendly Version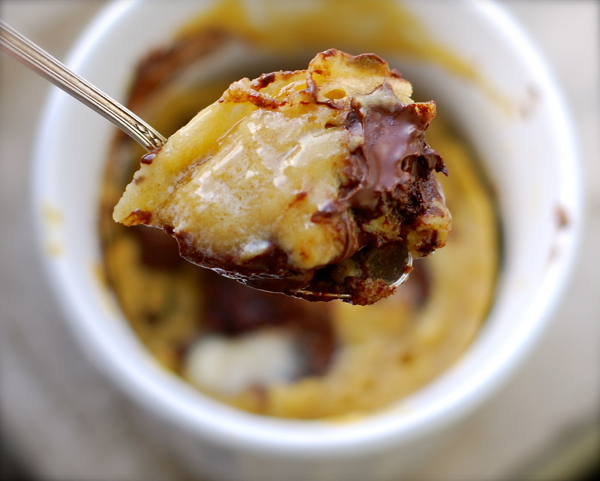 This ooey, gooey, chocolaty, peanut-buttery muffin only takes 3 minutes to make from start to finish (once you have all your ingredients gathered.) It's a great recipe for college students, after school snacks, coffee breaks, tea time, and busy mornings! You're going to love how delicious and easy this is!
Butter a large, microwave-safe mug.
In a small bowl, combine:
5 Tablespoons all purpose flour
2 Tablespoons white or brown sugar
pinch of salt
1 Tablespoon milk (any type)
1/2 ripe banana, mashed well
2 heaping Tablespoons creamy peanut butter
1 slightly beaten egg
3 Tablespoons chocolate chips (I used dark)
Mix all ingredients just until smooth and transfer to prepared mug. Microwave for 1 to 2 minutes, or just until muffin is set. Don't over-cook or it will become tough.
Butter and serve!
Enjoy!
~Melissa
You may enjoy these related posts: