Print Friendly Version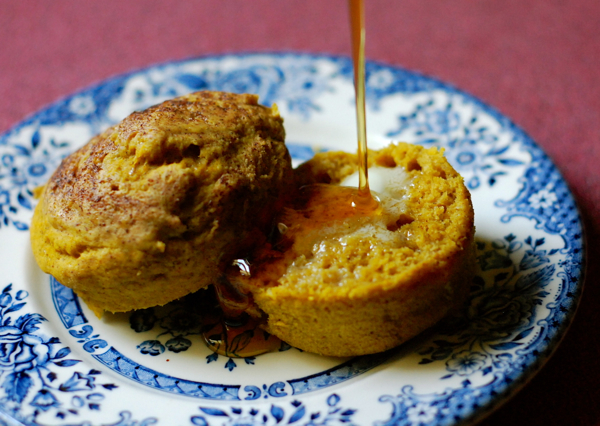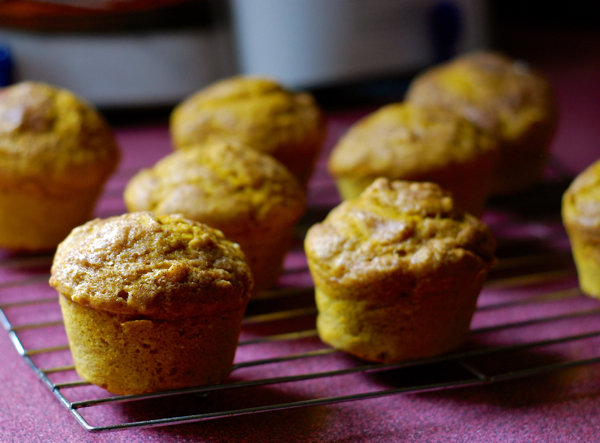 Here's a yummy way to sneak some veggies into your kids' diets. If you are the lucky parent of a veggie-loving tot, then you don't need trickery like this, but for the majority of parents, these sorts of magic recipes save the day.
These pumpkin spice pancake muffins are fast, easy and yummy! This is a fun recipe for leisurely weekends and busy mornings alike!
~ preheat oven to 350 degrees F. ~
for approximately 10 muffins:
3 cups Bisquick baking mix
3 Tablespoons pumpkin pie spice
1 (15 oz.) can pure pumpkin puree (not pie filling)
2 Tablespoons light olive oil, vegetable oil, or canola oil
2 eggs (or egg substitute equivalent)
1 cup milk (dairy or plant based)
1/3 cup brown sugar
cinnamon & sugar for sprinkling over top
Place all ingredients, except the cinnamon & sugar, in a large mixing bowl. Stir until combined and uniform. A few lumps are okay. Don't overmix or your muffins will become tough.
Spoon into greased or lined muffin tins… or use a Silpat muffin tin which requires no preparation. Sprinkle a little cinnamon & sugar over the tops of the muffins. Bake in preheated oven for 22 to 24 minutes, or until set and a toothpick inserted into the center of a muffin comes out with only a few crumbs on it.
Slice muffins. Butter, and top with pure maple syrup or jam!
Enjoy!
~Melissa
You may enjoy these related posts: