Print Friendly Version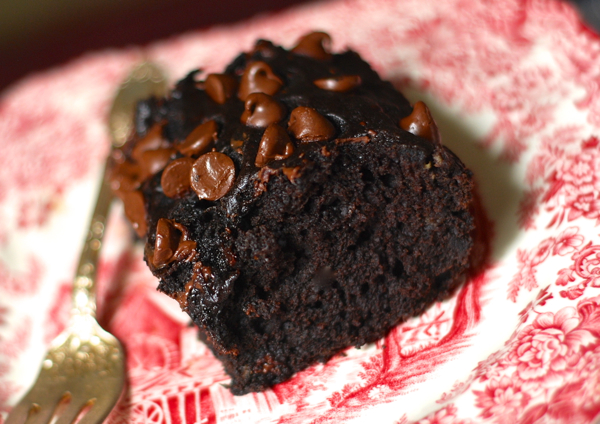 If you're anything like me you have massive amounts of bananas in your kitchen at all times. I have one in my smoothie every day, and so does Grace. My grandgirls are in LOVE with them, and they're such a healthy snack, I like to give them each a couple when they come to visit (which is at least twice a week). As you can probably imagine, I also have lots of days when I have to figure out what to do with the over-ripe ones, or (if I don't already have 20 in there) throw some in a Ziploc and put them in the freezer for a future recipe.
Here's a little list of 18 creative ways I've come up with to use up ripe bananas (including 9 unique recipes for banana bread!):  Dana's Banana Brownies + Browned Butter Frosting, Jumpy Monkey Chocolate Pudding Banana Bread, June Carter Cash's Banana Drop Biscuits, Healthy Grain Free Zucchini Banana Bread, Speculoos Chocolate Chip Banana Bread, Mayonnaise Banana Bread, Marbled Chocolate Chip Peanut Butter Banana Bread, Magic One Ingredient Banana Ice Cream, Sour Cream Banana Bread, Applesauce Banana Quinoa Snack Bread, Mochaccino Banana Chocolate Chip Muffins, Creamy Banana Salad Dressing, Banana Ricotta Cake + Malibu Chocolate Drizzle, Lemony Olive Oil Banana Bread, Chocolate Chocolate Chip Banana Tea Bread, Curious George's Peanut Butter Cup Peek-A-Boo Muffins, Put the Lime in the Coconut Cake and Sticky Raisin Tea Cake + Salted Caramel Whiskey Sauce.
Andddd…. Without further ado, I give you my dear friend Danielle's recipe for….
~ Chocolate Monkey Snack Cake ~
~ preheat oven to 350 degrees F. ~
2 very ripe bananas, mashed well
1/3 cup vegetable oil
1/3 cup water
1 teaspoon instant coffee granules (I used 1 Tablespoon because I'm a wild woman)
1 teaspoon pure vanilla extract (I used Trader Joe's Bourbon Vanilla)
1/2 teaspoon apple cider vinegar
3/4 cup sugar
1 and 1/4 cup all purpose flour
1/4 cup unsweetened dark chocolate powder
1/4 teaspoon salt
1 teaspoon baking soda
1 cup semi sweet chocolate chips (original recipe calls for 2/3 cup)
Butter an 8×8 glass cake pan.
In a large mixing bowl, combine: bananas, oil, water, coffee, vanilla, vinegar and sugar until well combined.
In a separate mixing bowl, combine: flour, cocoa powder and salt.
Add dry mixture to wet mixture and stir just until evenly combined. Fold in half of the chocolate chips. Pour into prepared pan and smooth the top so the batter is even.
Sprinkle the rest of the chocolate chips evenly over the top of the cake batter. Bake for 33-38 minutes or just until a toothpick inserted into center of cake comes out with a few moist crumbs. I took the cake out at 33 minutes and it was perfect. We let it cool for 15 minutes before slicing and eating. It was gooey and delicious! No need for frosting on this cake!
Recipe adapted from the always awesome Cozycakes Cottage. Thanks, Danielle!
PS… You read the recipe correctly… NO eggs! 😉
Enjoy,
~Melissa
You may enjoy these related posts: