Print Friendly Version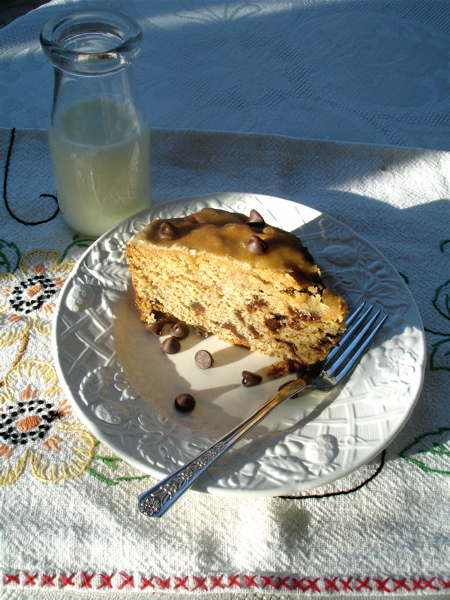 The days are getting shorter and colder here in Minnesota. Autumn's panoply of color, almost spent…leaving tree skeletons against a backdrop of gunmetal grey sky.
We've been making lots of tea, baking lots of bread, and there is almost always a big pot of some kind of soup in the refrigerator. I've been flipping on my "happy" light when I enter my studio space every morning in an attempt to soak in the "caribbean-like" rays so that vitamin D can work it's magic.
I love the creative energy flowing in our house these days. Lots of art, photography and writing happening. I'm going to tackle my manuscript again very soon. Last edit on the novel. The part where I get to "check every tooth," fill in the missing spaces and make it pretty. The best part!
Yesterday I took a break for a couple hours and decided to bake something wonderful for teatime. I had recently seen THIS RECIPE over at 101 Cookbooks, one of my favorite food blogs. Heidi Swanson is always coming up with something wonderful, and this moist banana bread recipe was a genius move. The only thing I did a bit different was add extra lemon zest. YUM! The flavor contrasts in this little gem are perfect. Try it and see for yourself.
Enjoy!
~Melissa
You may enjoy these related posts: