Print Friendly Version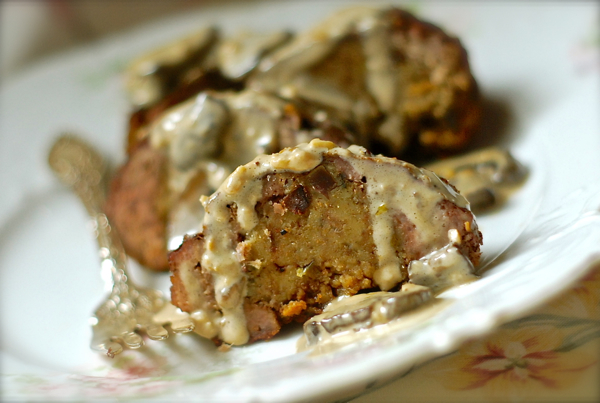 ~ stuffed burger bundles ~
This is a yummy, comfort food dish that my friend Jen told me about. Burger bundles are stuffed mini meatloaves with gravy poured over them. We like them with mashed potatoes, squash and a crisp green salad.
First you'll want to make up a batch of your favorite stuffing…OR, if you're short on time, just make Stove Top Stuffing according to the package directions for the microwave version, and dress it up with a little chopped onion, diced apple, raisins, and walnuts like I did here…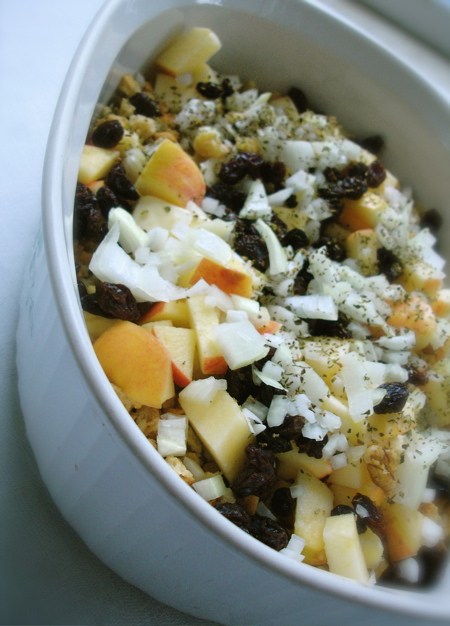 Next, combine a pound of raw, extra lean ground beef or bison with 1 egg and 2 Tablespoons of milk.
Divide into four portions and flatten into big, stuffable patties.
Place 1/4 cup stuffing in the center of each of the patties…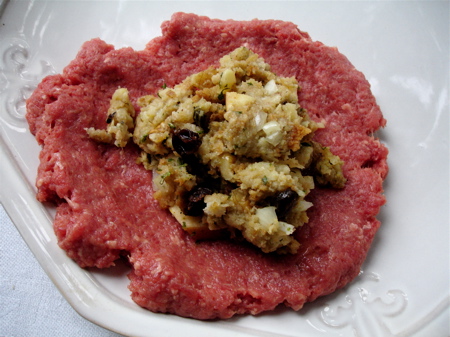 Hold the meat and stuffing in one hand and "bundle" the stuffing inside. Form into a little loaf and seal the edges closed.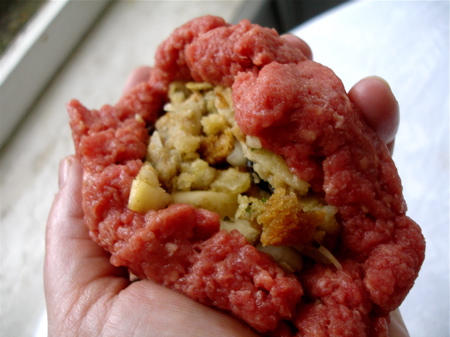 Place the bundles, seam side down, in a oiled, glass baking dish.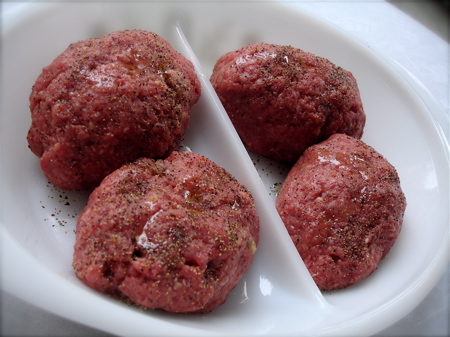 Bake at 350 degrees F. for an hour and 15 minutes. Plate and pour gravy over.
Enjoy!
~Melissa
You may enjoy these related posts: