Print Friendly Version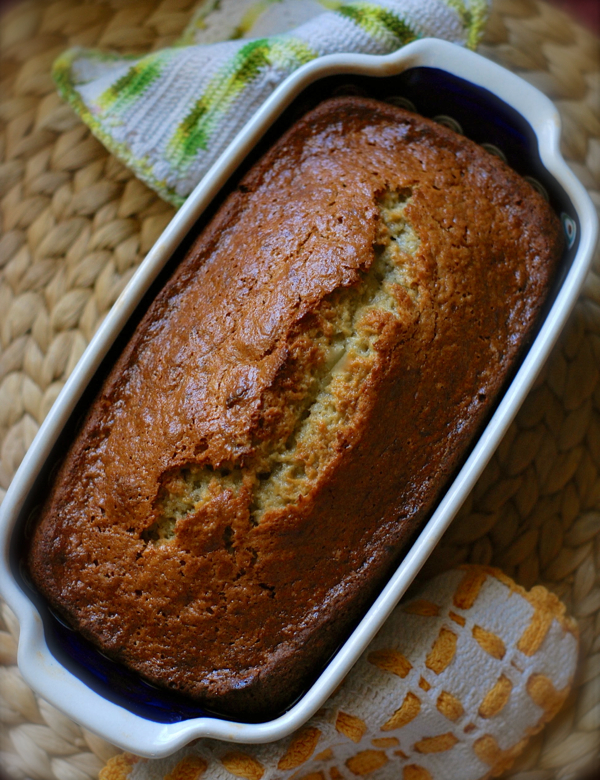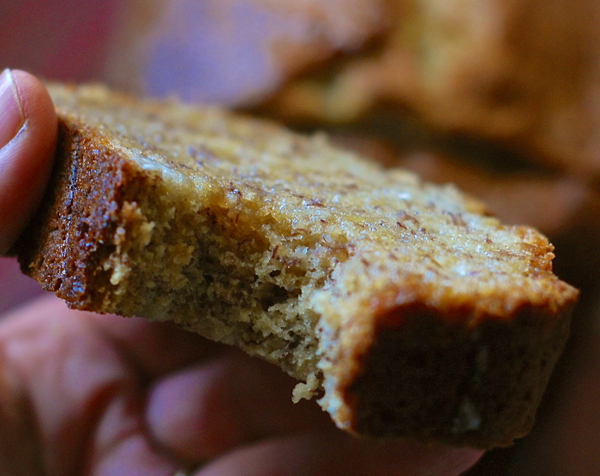 There are a lot of banana bread recipes out there claiming to be THE best banana bread. I've made a lot of quick breads and banana breads and I'm not kidding when I say this is the easiest and best I've ever eaten. The "secret" ingredient is mayonnaise! I know it sounds kind of weird, but trust me. This recipe yields a loaf of banana bread that's ridiculously moist, just sweet enough, and you probably have everything you need in your fridge and pantry to whip up a loaf. We love this with tea and as a lunch box treat.
Yup. Mayonnaise. Who would have thunk it?
~ preheat oven to 350 degrees F. ~
In a large bowl, combine:
1 large egg, lightly beaten
1/2 cup + 2 Tablespoons mayonnaise (not Miracle Whip)
3 to 4 very ripe bananas, mashed (3 if they're really big, 4 if they're smallish)
1 and 1/2 cups unbleached all-purpose flour
1 cup sugar
1 teaspoon baking soda
1 teaspoon sea salt
Generously butter a 9×5 loaf pan. Mix everything until just combined. Don't over-mix. Pour batter into prepared pan. Smooth top and bake in 350 degree oven for 55 to 65 minutes–just until a toothpick or wooden skewer comes out with a few moist crumbs stuck to it when inserted into the center of the loaf. Cool loaf in pan for 10 minutes. Transfer to a wire rack to cool the rest of the way. Enjoy slightly warm, at room temperature or cold.
~Melissa
You may enjoy these related posts: