Print Friendly Version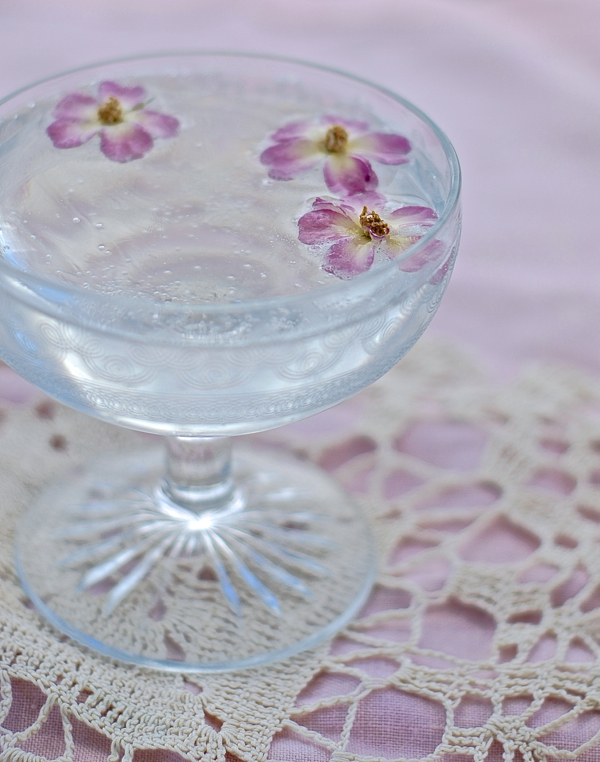 Days seem to be passing very quickly lately. I've been working on creative things, puttering around my house and getting absorbed in the minute details. I will cook or bake something, take photos of it, edit the photos and sometimes that's all I get done in a day. Other days I can obsess over one paragraph, in the novel that I'm writing, for literally hours. Getting the words not just right…but perfect… can make a day pass by in a flash. My daughter Andrea and my grand girls Maddie May and Chloe may stop in for a spot of tea…and what I  thought was only a few minute conversation will have been a couple hours. I feel myself drawing inward this time of year. Most of the time it's a good thing. Very good for my work. But I do have to remind myself to go outside and talk to other humans from time to time. It's all about balance, young Grasshopper 🙂
Here is a favorite beverage in our house. When I make the trek to IKEA (right next to the Mall of America) I try to stock up on the elderflower concentrate. It's a wonderful drink mixer….for an Elderflower Cocktail just mix one part extract, three parts mineral water and a splash of vodka. Mixing one part extract and 6 parts still water is the simplest way to prepare this nectar, and very refreshing.
This elderflower fizz spritzer is something I dreamed up the other day when playing with ideas for non alcoholic drinks I can serve my teetotaling friends when they come to call. It's easy, elegant, and an unexpected treat.
for one spritzer:
one part Elderflower Extract (we use IKEA's)
3 parts lime mineral water
crystallized flowers for garnish
Chill the extract and mineral water well. Mix accordingly and pour into champagne glasses. Garnish with crystallized flowers (to purchase, go to my friend Karen's website…. CRYSTALLIZED FLOWER COMPANY.)
Enjoy!
~Melissa
You may enjoy these related posts: