Print Friendly Version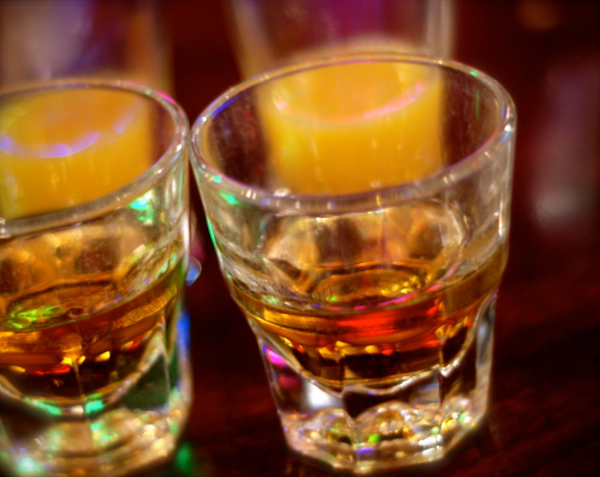 Here's another fun cocktail shot to enjoy during happy hour. It really tastes like pancakes! Add a strip of bacon to each shot before serving, if you like.
for one pancake breakfast shot:
1/2 oz. Irish whiskey (I like Jameson)
1/2 oz butterscotch schnapps (Buttershots)
a strip of crispy bacon (optional)
Pour whiskey and schnapps into a small, lowball glass, and serve with a chaser of your favorite orange juice.
Cheers!
~Melissa
You may enjoy these related posts: