Print Friendly Version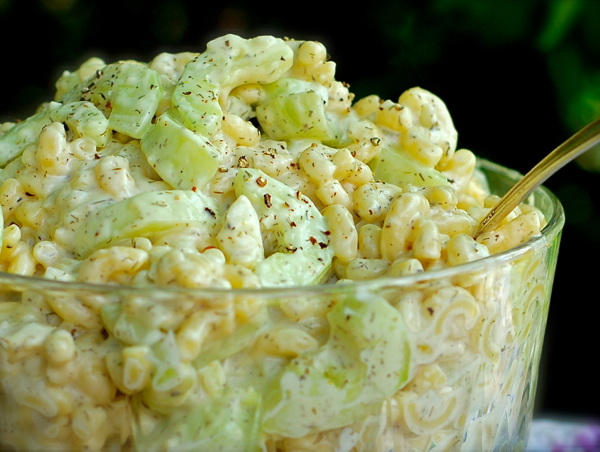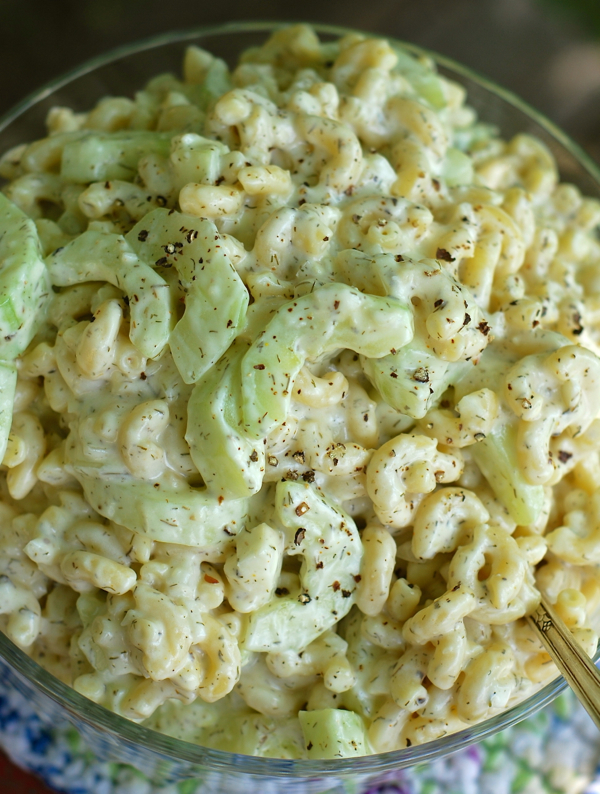 This creamy, dreamy macaroni salad is a combination of the classic, simple macaroni salad and fresh cucumber salad! This is one of those salads you can almost always find at our family gatherings in the summertime. You're going to love the simple, minimal ingredients and how well it goes with all of your favorite picnic foods and grilled fare!
for the salad:
1 lb. elbow macaroni, prepared al dente/firm
2 large cucumbers (any type)
1 small onion, chopped
2 teaspoons fresh minced garlic
Prepare macaroni according to package directions for al dente or firm pasta. Drain well and rinse under cold water until pasta is cold. Drain well a second time and transfer pasta to a large mixing bowl or food container with a tight fitting lid. Peel cucumbers, split them in half horizontally and remove all the seeds. Slice cucumber halves into 1/2 inch thick pieces. Add them to the macaroni. Stir to combine. Toss in the onion and garlic. Mix so everything is evenly incorporated.
for the dressing:
1 cup sour cream (not low fat, and not yogurt)
1 cup real mayonnaise
3 Tablespoons Dijon mustard
4 Tablespoons dill pickle juice OR white vinegar
1/2 cup freshly grated OR powdered Parmesan cheese
3 Tablespoons sugar
3 Tablespoons fresh or dried dill
1 teaspoon Lawry's Seasoned Salt
freshly ground black pepper, to taste
Place all dressing ingredients in a medium mixing bowl and whisk until smooth. Pour dressing over macaroni salad. Mix well. Chill for at least 2 hours before serving.
Enjoy!
~Melissa
You may enjoy these related posts: