Print Friendly Version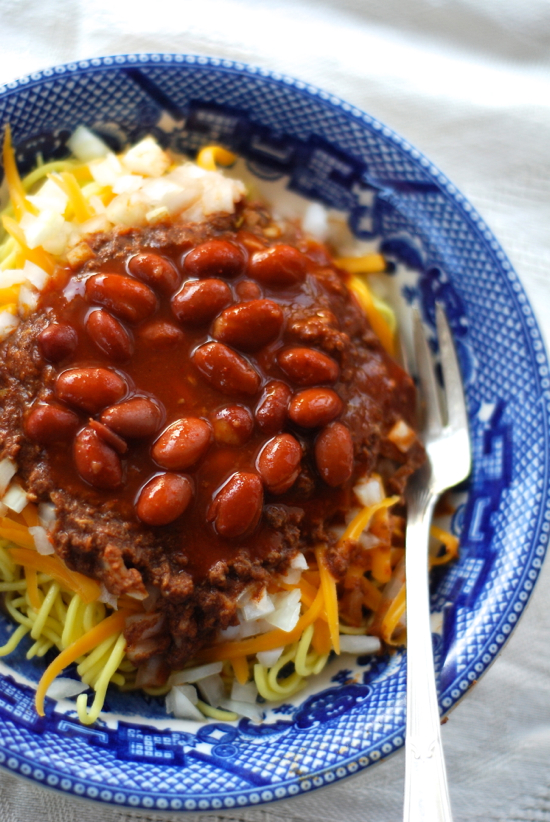 ~ skyline chili ~
In Cincinnati Ohio there is a popular chili that is served over spaghetti noodles called Cincinnati Chili, and the restaurants that serve this unique and delicious dish are Skyline, Gold Star and Empress. There are no crushed tomatoes or chili powder in this chili, and the ground beef is not pre-browned. The Worcestershire sauce, apple cider vinegar (not white), cloves, cumin, unsweetened chocolate and cayenne pepper are all essential to the recipe as are the measurements of onion and garlic. This recipe can be doubled or tripled and freezes beautifully.
This is one of Jeff"s favorite meals, and chili is a great way to welcome autumn, so making this on his Halloween birthday has become a tradition at our house. I hope you enjoy this unusual dish as much as we do!
1 quart water
2 pounds ground chuck
2 medium onions, finely chopped
5 cloves garlic, minced in a garlic press
1 (15 oz.) can tomato sauce
2 Tablespoons cider vinegar
1 Tablespoon Worcestershire sauce
10 peppercorns, ground
8 whole allspice, ground
8 whole cloves, ground
1 large bay leaf
2 teaspoons salt
2 teaspoons cinnamon
1 teaspoon cumin
1 and 1/2 teaspoons cayenne pepper
1/2 oz. unsweetened chocolate, grated
Bring water to boil in a 4-6 quart pot. Add the ground chuck (don't brown it first, just add it to the boiling water raw.) Stir until seperated and reduce heat to simmer.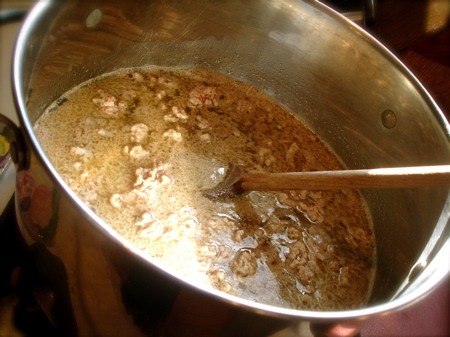 Add onions and garlic…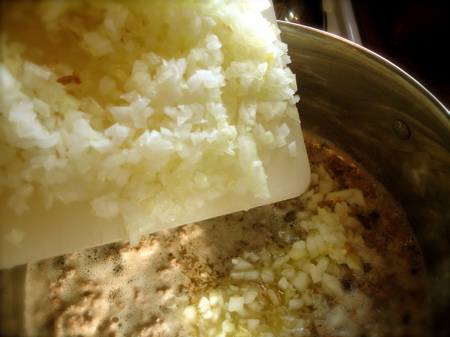 tomato sauce…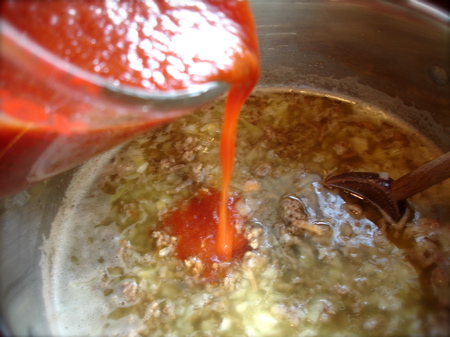 apple cider vinegar…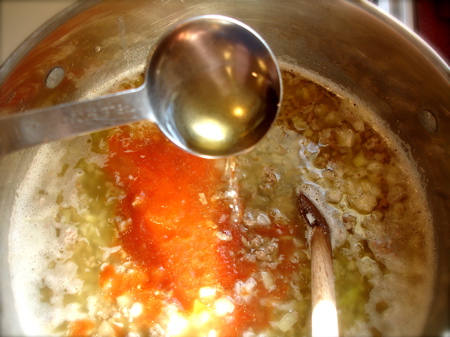 Worcestershire sauce…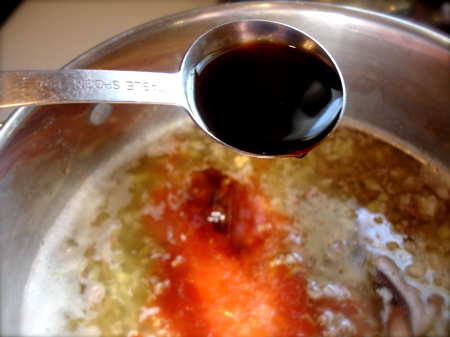 pepper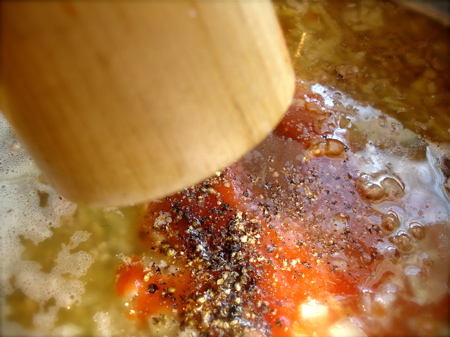 allspice, cloves, bay leaf, salt, cinnamon and cumin…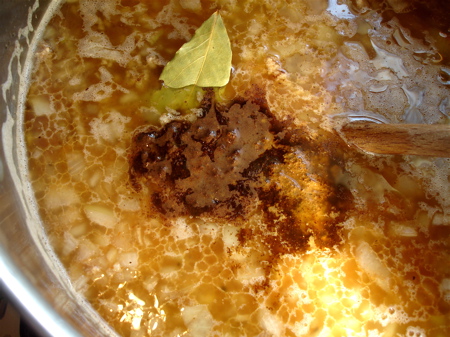 cayenne pepper and grated chocolate…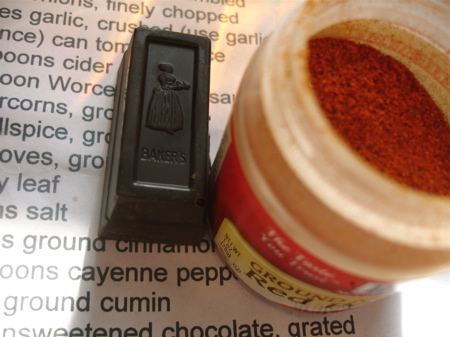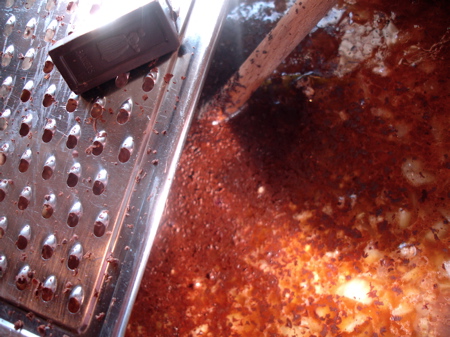 Return to a boil. Reduce to a low simmer for 2 and 1/2 hours, uncovered.
Stir frequently.
Cool uncovered and refrigerate over night.
Skim most of the fat off the top and discard. Discard bay leaf.
Reheat and serve over hot spaghetti noodles, cooked al dente.
Here are the classic Cincinnati Chili combinations:
Two Way:
spaghetti and chili
Three Way:
spaghetti, chili, and grated cheddar cheese
Four Way:
spaghetti, chili, grated cheddar cheese, and chopped onion
Five Way:
spaghetti, chili, grated cheddar, chopped onion and red kidney beans
*note-we prefer chili beans to kidney beans, so we use those instead
Enjoy!
~Melissa
You may enjoy these related posts: