Print Friendly Version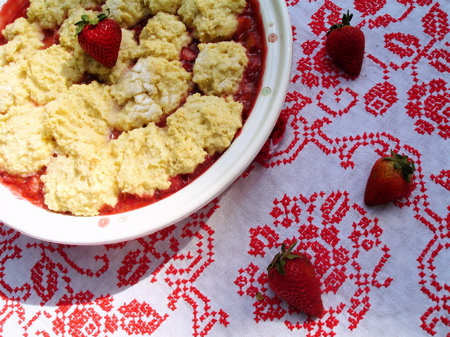 ~pick-a-berry cobbler~
My friend Cami posted this recipe yesterday and I ran up to the farmer's market to get the ingredients so I could make it. Cami says to use whatever berries you like, so we used strawberries. The main fruit in this cobbler is rhubarb, but I bet it would work with just about any fruit. We enjoyed this for our date night dessert. It's the perfect balance of tart and sweet, and a little drizzle of honey over the top made it heavenly. Enjoy a la mode, with a dollop of fresh whipped cream or creme fraiche.
To make: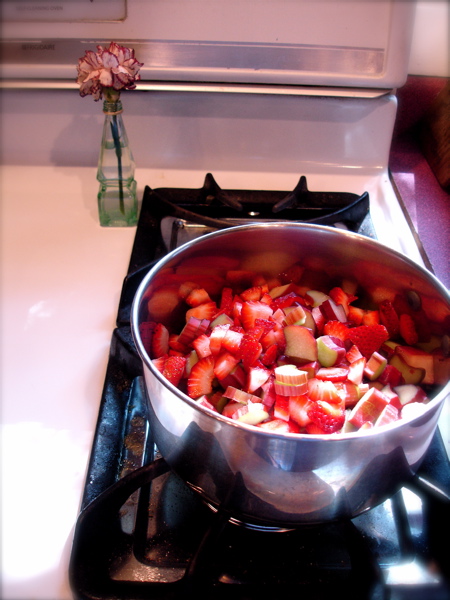 In a saucepan, combine:
3/4 cup sugar
2 Tablespoons cornstarch
3 cups chopped rhubarb
1 cup of your favorite berries
1 Tablespoon water
Heat to boiling. Cook for a minute or two until thickened.
Spread in a pie plate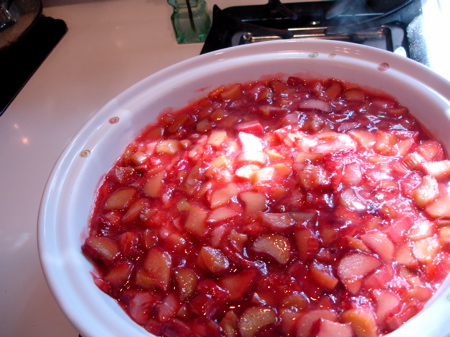 In a medium bowl, combine:
1 cup all-purpose flour
1 Tablespoon sugar
1 and 1/2 teaspoons baking powder
1/4 teaspoon salt
1/4 cup butter, softened
Mix to form course crumbs.
Make a well in the crumb mixture.
Crack an egg into the center
and pour 1/4 cup milk in with egg.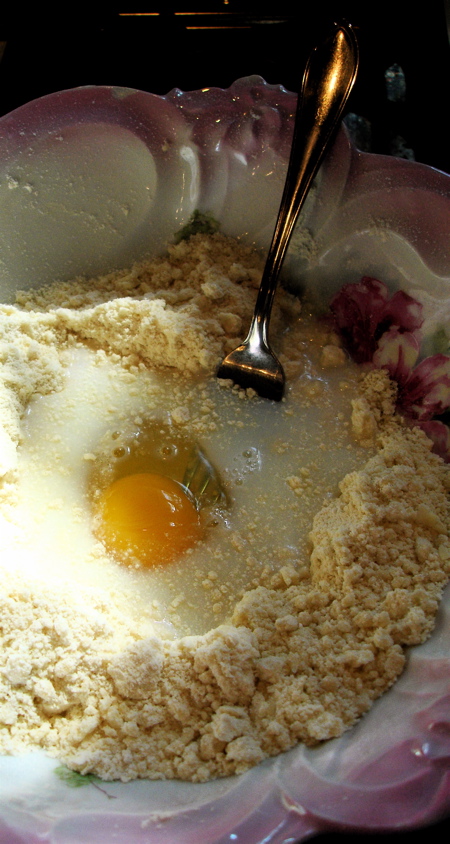 Beat egg and milk.
Combine all ingredients in bowl until incorporated.
Drop by spoonfuls over fruit
and sprinkle 2 Tablespoons sugar over top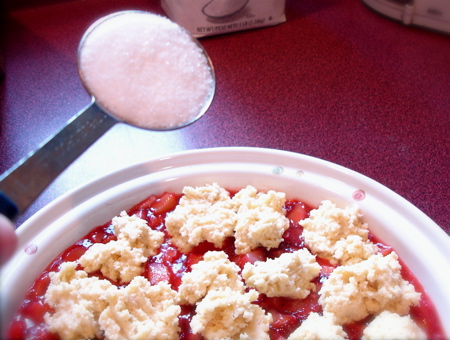 Bake at 400 degrees F. for 20-30 minutes
until crisp and golden brown.
Cool.
Top with whipped cream, creme fraiche or ice cream…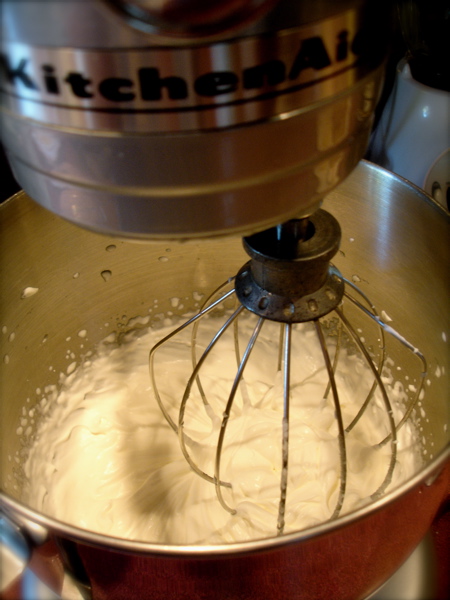 drizzle a little honey over the top…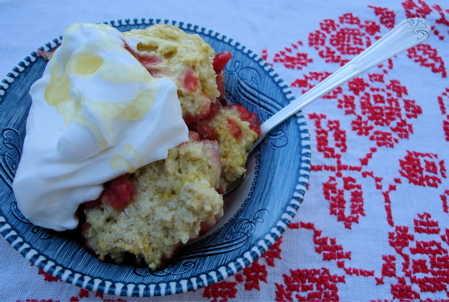 Enjoy!
Thanks for the recipe Cami!
~Melissa
You may enjoy these related posts: