Print Friendly Version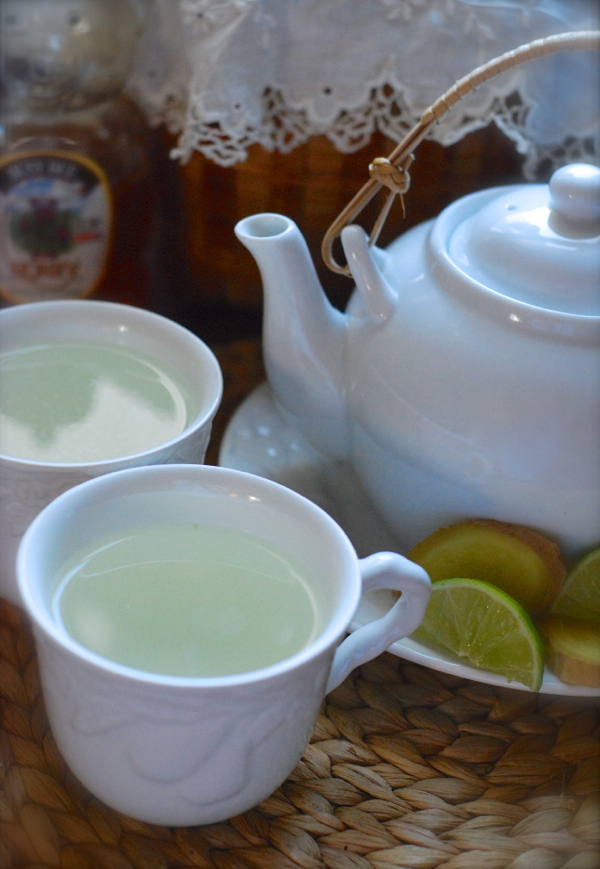 Here is a wonderful, natural drink that is not actually tea, but a ginger infusion. I know a lot of people who suffer from seasonal allergies, so I thought I'd pass this little recipe along.
Ginger tea is a fantastic home remedy for indigestion, nausea, and to help cure colds, the flu and ailments associated with seasonal changes. It's easy to make and can be enjoyed hot or iced.
Ritz Carlton Ginger Tea Recipe
• Raw ginger: 4-6 thin slices
• Water: 1½-2 cups
• Lime juice from ½ lime
• Honey: 1-2 tablespoons
• White sugar: 1½ teaspoons
Bring the water to boil in a small saucepan. Place the ginger root in a small glass bowl. Pour the boiling water over. Allow to steep for 10 minutes. Strain the mixture into a large mug and combine with sugar, honey and lime juice.
Happy Teatime Tuesday!
~Melissa
You may enjoy these related posts: