Print Friendly Version
"I adore simple pleasures. They are the last refuge of the complex." ~Oscar Wilde
Time to wash winter away and indulge in a rejuvenating, spring spa! I bet you have most of the ingredients for your spa experience in your cupboards, pantry and refrigerator.  If you do need to take a trip to the market, I think you'll be surprised at how frugal a day of luxury and pampering can be.
Get a group of ladies together, rent a chick flick, make THIS or THIS for lunch, and have fun putting these easy, beautifying spa treats together. Go ahead, you deserve it!
These are all recipes that can be found in my books, Chin Deep in Bubbles and Welcome Home.
"Gather ye rosebuds while ye may, old time is still a-flying…" ~Robert Herrick
~Rose Petal Dream Bath~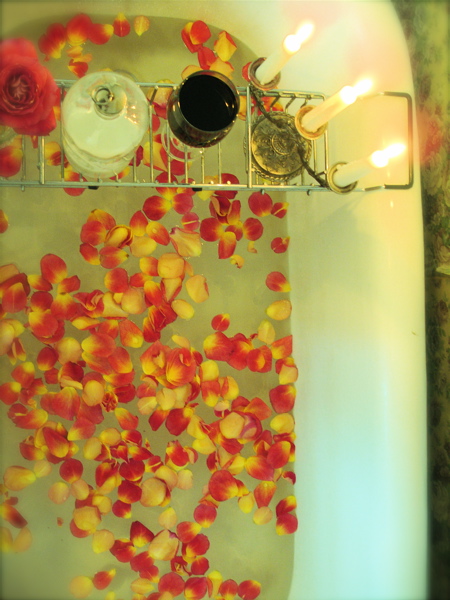 Before you step into your tub…
pour yourself a glass of wine or a cup of tea
light a bunch of candles…
start a soothing cd playing…
get a copy of your favorite magazine…
add a few drops of rose and lavender essential oil…
and a few handfuls of organic rose petals
Enjoy!
~Spa Waters~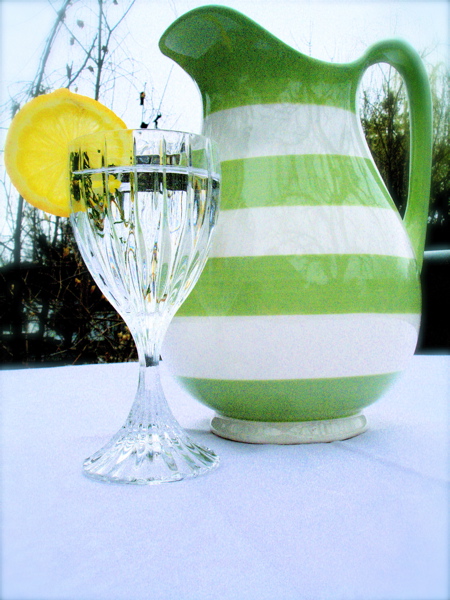 "The soul should always stand ajar, ready to welcome the ecstatic experience" ~Emily Dickinson
Delicious, calorie-free spa water!
Simply fill a glass pitcher, caraffe or jug with purified water.
Add a few slices cucumber and a few slices of lemon.
Cover and allow to chill for 12 hours before serving.
Other flavorings for spa water that we enjoy:
tangerine-mint
lemon-thyme
raspberry-lime
blackberry-tarragon
lavender
~Homemade Perfume Mist~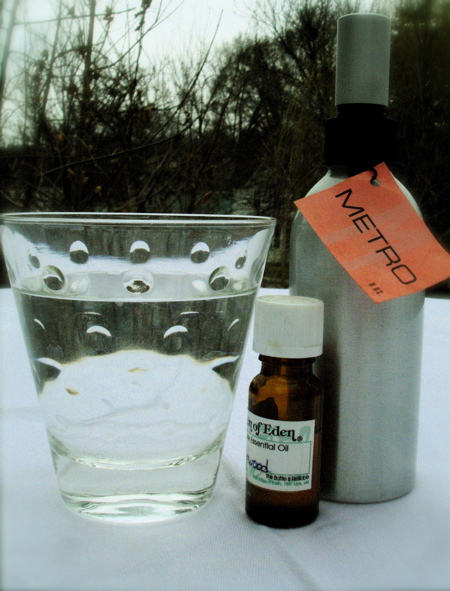 "Smell is a potent wizard that transports us across thousands of miles and all the years we have lived." ~Helen Keller
Fill an 8 oz. spritzer bottle 3/4 from the the top with vodka or everclear.
Add 2 Tablespoons purified water.
Add 30 drops essential oil.
My favorite scent combinations:
mango-vanilla
lime-coconut
lavender-rose
sandalwood-rose
ylang ylang-orange
orange-mint
Have fun creating your own personal scents!
~Brown Sugar Body Glow~
"Love yourself first and everything else falls into line. You really have to love yourself to get anything done in this world." ~Lucille Ball
Fresh coconut and brown sugar gently exfoliate to give your skin a radiant glow!

Combine:
Use what you have for this recipe.
I've done a simple brown sugar-olive oil scrub and it was wonderful!
1 cup brown sugar
1/2 cup finely grated coconut (optional)
1/4 cup coconut oil
1 Tablespoon honey
1 teaspoon vitamin E oil
10 drops coconut perfume oil
3 drops sandalwood essential oil
3 drops vanilla essential oil
Standing on a towel, rub mixture all over your body. Allow mixture to penetrate skin for 3 to 5 minutes. Rub mixture off with a damp hand towel. Soak in a warm tub or take a shower to rinse off remaining mixture.
~Peppermint Pinwheel Footsie Cream~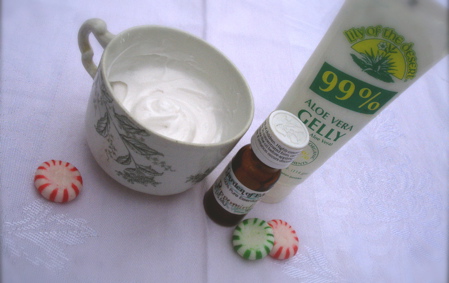 "She passed the salley gardens with little snow-white feet." ~Yeats
Great for foot massages!
Mix the following ingredients together
Double and triple the recipe for however many people will be indulging…
1 teaspoon pure aloe vera gel
3 Tablespoons good quality, unscented lotion
5-10 drops peppermint essential oil
~Youthful Yogurt Facial~
"She got her looks from her father. He's a plastic surgeon."
~Groucho Marx
The mild acid in yogurt balances the pH in your skin as it gently cleanses your face.
Apply 1/4 cup plain, whole-milk yogurt to your face.
Put a cucumber slice on each eye.
Leave on for 20 minutes.
Rinse with warm water.
Splash with cold water to close pores.
Follow up with your favorite moisturizer.
~Spring Rain Vinegar Rinse~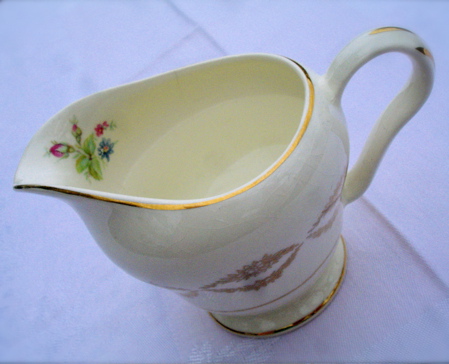 "I walked far down the beach, soothed by the rhythm of the waves…The wind and mist…and the spray on my hair." ~Anne Morrow Lindbergh
Wash away shampoo residue with purifying vinegar. This will restore your hair and scalp to their perfect pH while bringing out your hair's natural hilights and shine.
Combine:
1/2 cup white vinegar
with
1/2 cup rain water or purified water.
Shampoo and rinse as usual.
Pour vinegar rinse over your hair.
Be careful not to get mixture in eyes.
work into scalp and throughout hair.
Rinse well.
Condition hair as usual.
Rinse with cool water
Happy Spring!!!
XO,
~Melissa
You may enjoy these related posts: