Print Friendly Version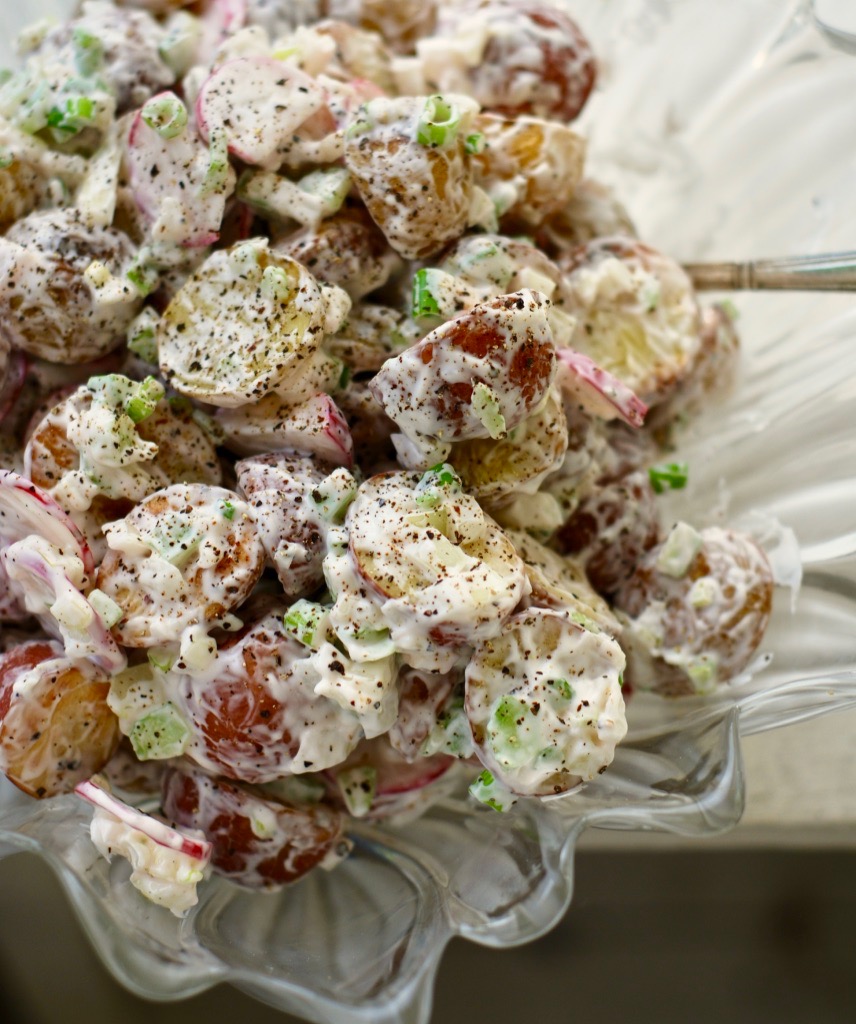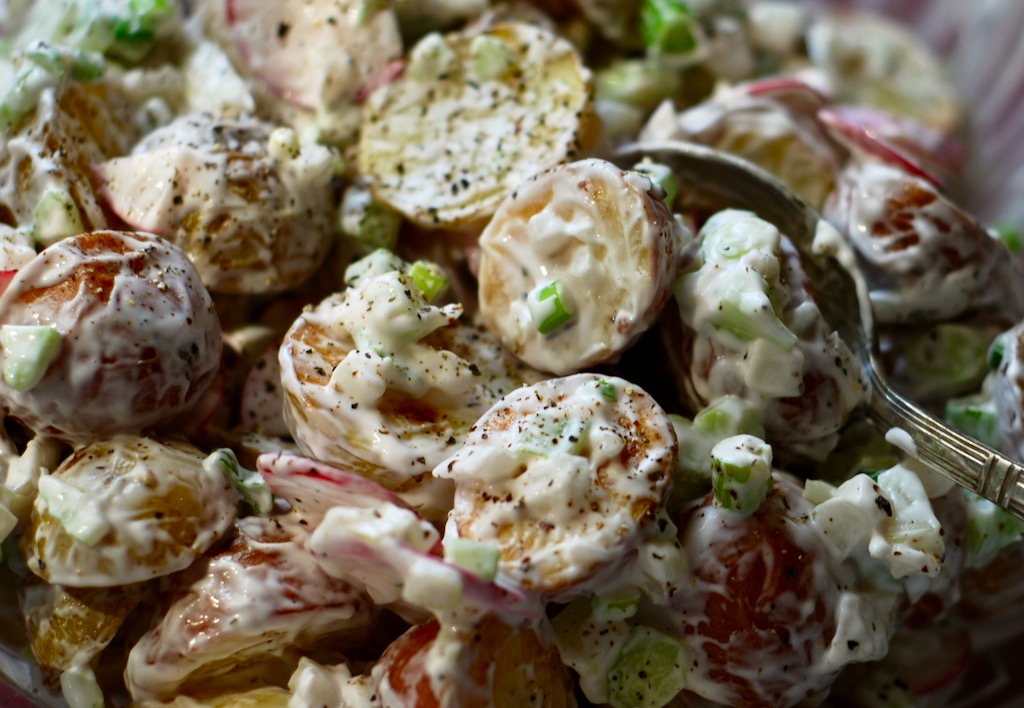 Oven roasting potatoes is the key to the perfect potato salad! The potatoes come out delicious and creamy every time and are still firm enough to hold up to the heavy dressing because of the oven roasted layer of potato.
We love the depth of flavor that oven roasting lends to potatoes too. We are talking NEXT LEVEL potato salad!
I'm not one for complicated ingredients when it comes to potato salad. I like mine simple and straight forward. No mustard, thank you very much. No sugar. No no no. I'm telling you, with this particular salad, less is more. It really doesn't need much embellishment.
Well, just give this recipe a try and see. It's easy and so good with anything grilled. We made my vegan BBQ riblets on the grill and enjoyed our salad with them. Perfect flavor combination!
~ Preheat oven to 400 degrees F ~
~ serves 6 ~
2 teaspoons olive oil
3 lb. baby potatoes (we used red and gold this time)
2 teaspoons finely chopped, fresh rosemary (optional)
8 green onions including the green tops, sliced thin
1 large celery stalk, chopped small
10 red radishes, sliced thin
1 cup Hellmann's vegan mayonnaise (or your favorite)
smoked paprika, salt, and freshly ground pepper to taste
Cut the little potatoes into uniform, 1 inch pieces. Place them in a large mixing bowl and toss them with the olive oil and rosemary, if using. Sprinkle with a little salt and pepper.
Line a large baking sheet with parchment paper. Place the prepared potatoes on the parchment in one even layer. If you don't have a large enough baking sheet you'll want to use two. If you crowd your potatoes you'll end up steaming them instead of oven-roasting and we don't want that.
Oven roast until lightly golden and very tender (approximately 30 to 35 minutes.) You want to be able to easily pierce them with a fork.
Once they're done, remove them from the oven and allow them to cool all the way back down to room temperature.
Once cool, place in a large mixing bowl with the rest of the ingredients. Gently fold to stir until everything is combined and evenly coated. Refrigerate to chill for 30 to 60 minutes prior to serving.
Enjoy!
~Melissa
You may enjoy these related posts: