Print Friendly Version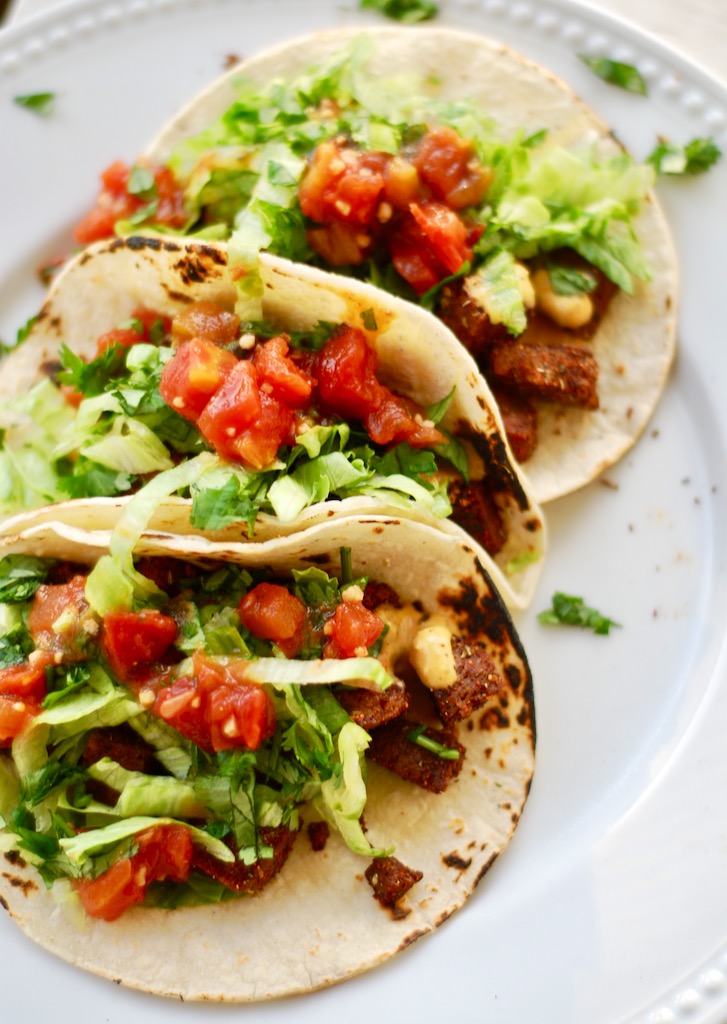 So delicious and so incredibly easy once you have a batch of vegan steaks in your refrigerator!
First make the vegan steak.
Now gather the rest of your ingredients:
flour or corn tortillas
your favorite shredded or shreddable vegan cheese
shredded lettuce
homemade salsa or homemade pico (or store bought)
chopped avocado or guacamole
chopped fresh cilantro or zhoug, optional
hot sauce, optional
Chop up as much as the steak as you'll need for the amount of tacos you want to make. I cut mine into 1/2 inch cubes. Fry them up in a little olive oil and season with your favorite taco seasonings, to taste. I used: smoked paprika, cumin, chili powder, fresh garlic, and onion powder.
Heat tortillas until slightly browned around the edges. You can do this over a low flame, directly on your gas stovetop, or use a frying pan.
Load the tacos with any or all of the above suggested ingredients.
Easy and yummy!
Enjoy!
~Melissa
You may enjoy these related posts: