Print Friendly Version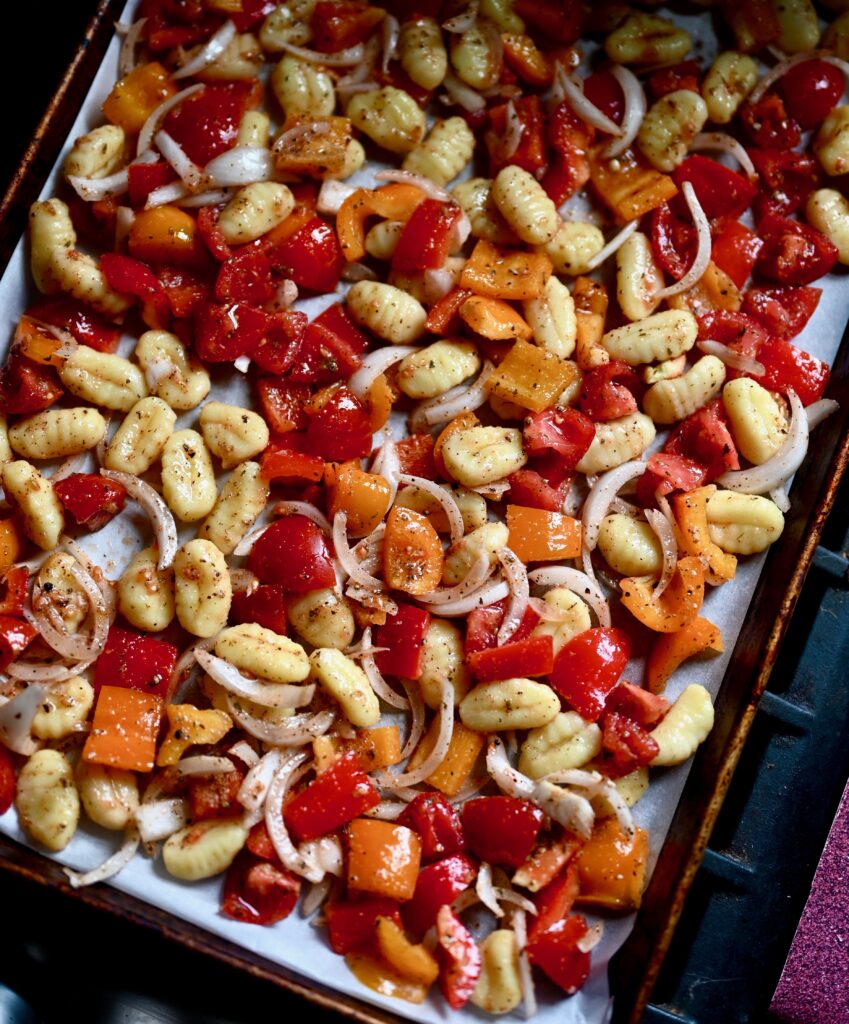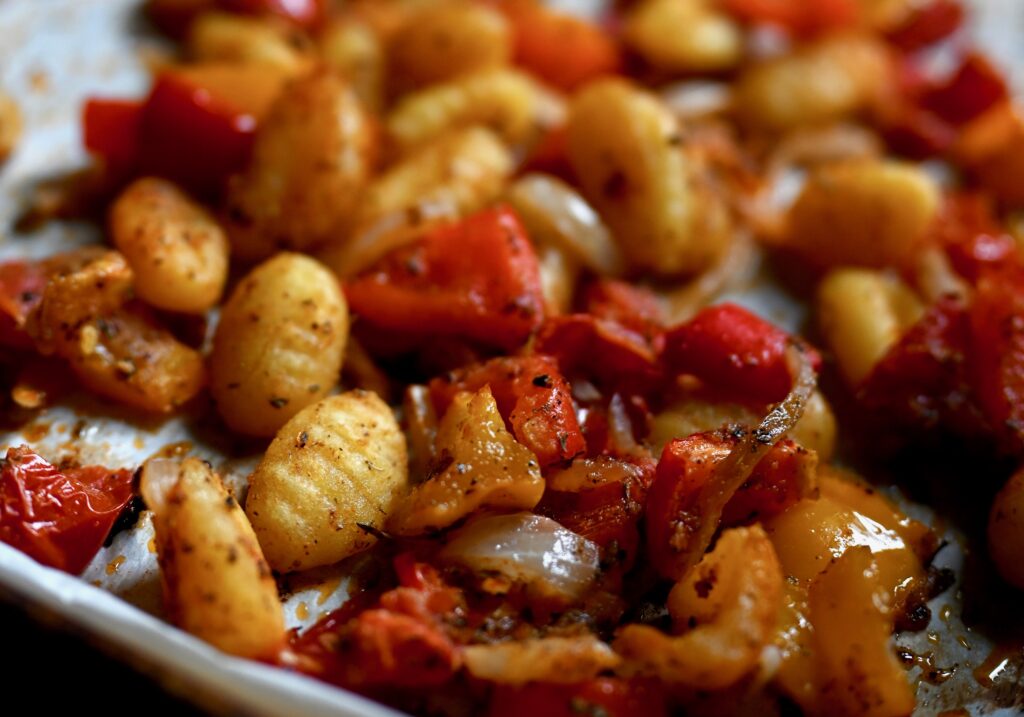 Looking for something super delicious, different, and easy for lunch or dinner? This sheet pan gnocchi is fab-u-lous! The gnocchi gets light and tender, and the veggies become sweet and caramelized as they roast in the oven. The whole meal goes together quickly and takes less than a half hour to cook, so it's a great choice for busy days.
I made this for dinner last night and we had it with fresh sour dough right out of the oven. We slathered the gnocchi, veggies, and bread in some freshly made pesto. Now that I'm vegan I substitute Parmesan cheese with nutritional yeast (I use about 1/4 cup in the recipe I linked to… Everything else in the recipe stays the same.) Seriously, the stuff dreams are made of. I hope you love this as much as we do.
~ preheat oven to 425 degrees F. ~
16 oz. potato gnocchi (homemade or packaged)
6 perfectly ripe Campari tomatoes, cut into 8 pieces each
1 red bell pepper, cut into 1 inch pieces
1 yellow or orange bell pepper, cut into 1 inch pieces
1 medium onion, cut into slivers (or rings, and then cut in half)
3 Tablespoons olive oil
1 teaspoon garlic powder
1 teaspoon onion powder
1/2 teaspoon sea salt & 1/2 teaspoon freshly ground black pepper
1 Tablespoon dry or fresh oregano (chopped fine if fresh)
1 Tablespoon original Mrs. Dash (optional)
Place everything in a bowl and toss so the gnocchi and vegetables are evenly coated with the oil and seasonings. Spread evenly on a parchment-lined baking sheet. Bake for approximately 25 minutes or until gnocchi is slightly browned and tender and everything is hot and slightly caramelized. Toss once during cooking time.
Plate and serve with a little marinara, pesto, and garlic bread.
Enjoy!
~Melissa
You may enjoy these related posts: