Print Friendly Version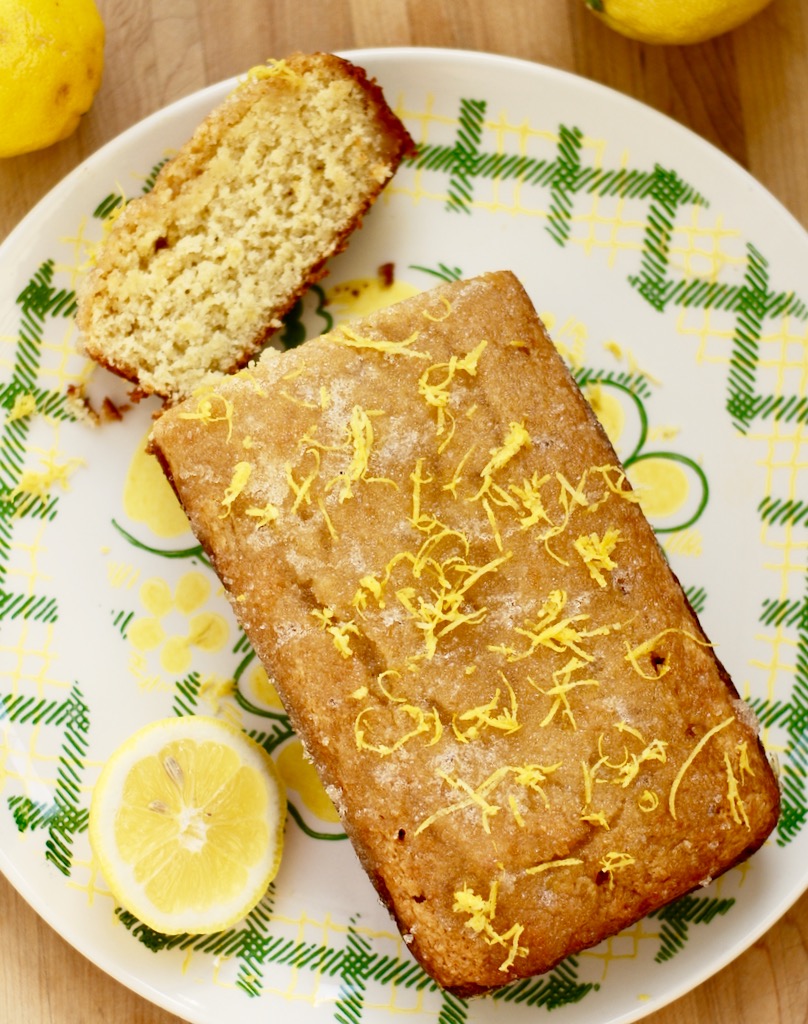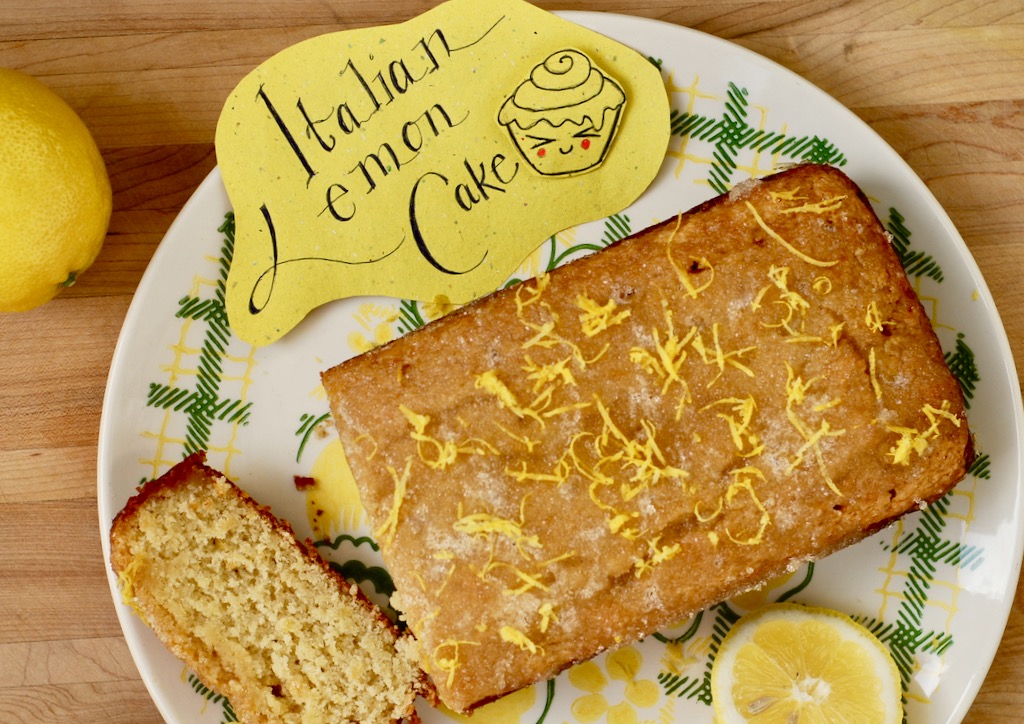 I was craving something really lemony and rich to go with my tea yesterday so I made one of these easy, lemon drizzle cakes.
Italians are known for their citrusy olive oil cakes, and this one is absolutely gorgeous. So delicious, with minimal ingredients. It's not too terribly sweet, and the tart lemon drizzle balances this dessert perfectly.
This makes a wonderful picnic dessert. Just wrap it up in some baking parchment, tie it closed with kitchen twine, and tuck it into your picnic basket.
Makes 1 loaf, approximately 10 servings:
~ preheat oven to 350 degrees F. ~
for the cake batter:
1 and 2/3 cup all purpose flour
3/4 cup almond flour/meal
1 cup granulated sugar
3 teaspoons baking powder
1 teaspoon sea salt
2 big, juicy lemons
1/2 cup olive oil (I used extra virgin)
3/4 cup plant milk (I used soy)
Combine the flours, sugar, baking powder, and salt in a large mixing bowl. Mix with a wire whisk until all dry ingredients are evenly combined.
In a separate mixing bowl, combine the zest and juice of two lemons (you want 3 Tablespoons of lemon juice), olive oil, and milk. Stir.
Pour the wet ingredients into the dry ingredients. Fold together until well mixed.
Line a 3 lb. loaf pan with cooking parchment and then spray with a little olive oil cooking spray. Spoon the batter into the pan and smooth the top with a rubber spatula.
Bake 35 to 45 minutes or until a skewer inserted into the top of the cake comes out clean and the cake is completely set and golden around the edges.
While the cake is baking, make the lemon drizzle:
zest and juice of one large, juicy lemon (divided)
1/2 cup demerara sugar (sugar in the raw)
Zest the lemon and set the zest aside. You'll be using this to decorate the cake once it's baked and completely cool.
Place the juice and sugar in a small bowl and stir with a whisk until the sugar is somewhat dissolved.
Once the cake is done, remove it from the oven and poke holes in the top using a skewer. I evenly space the holes about 1/2 inch apart.
Pour the drizzle over the hot cake, spreading it evenly and gently over the entire surface.
Let the cake cool in the pan completely. Once cool, remove it carefully using the edges of the parchment paper. Garnish with the reserved lemon zest, cut into slices, and serve.
Enjoy!
~Melissa
You may enjoy these related posts: