Print Friendly Version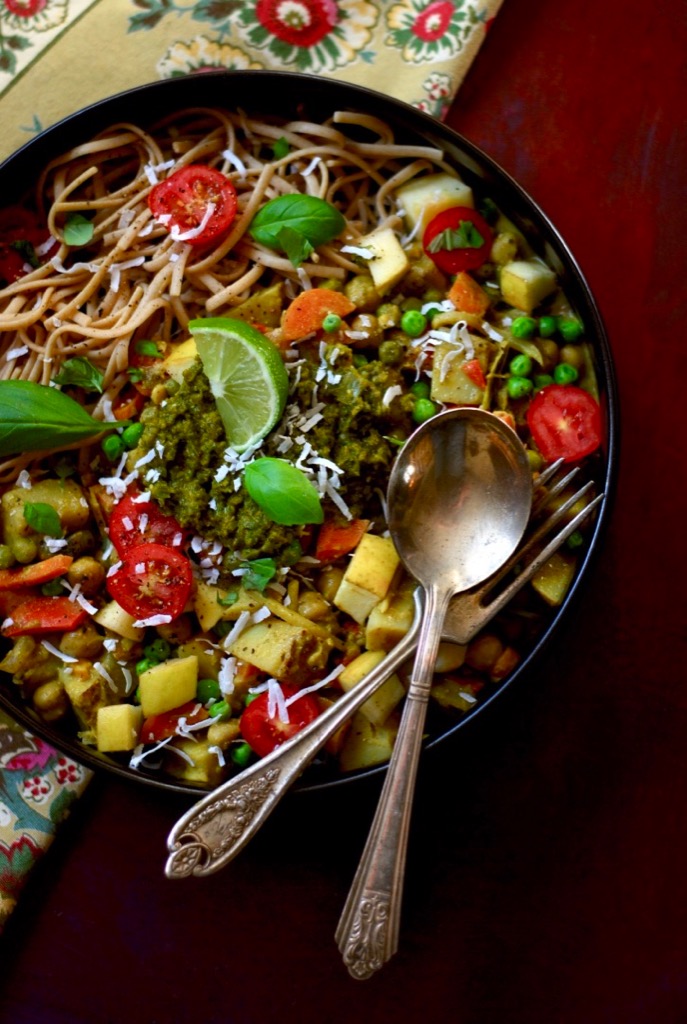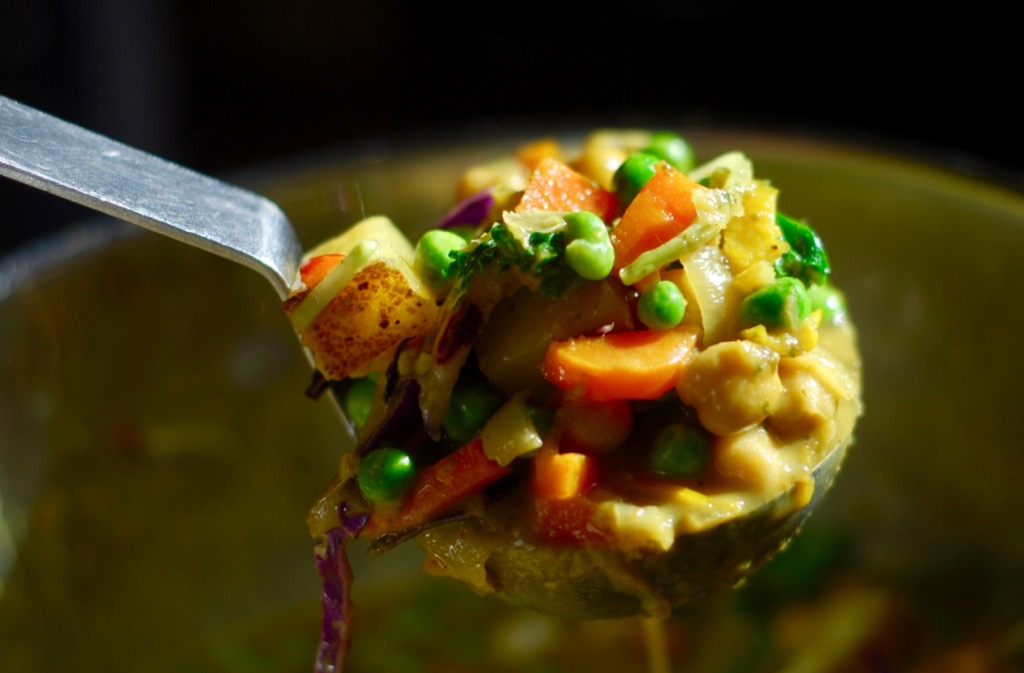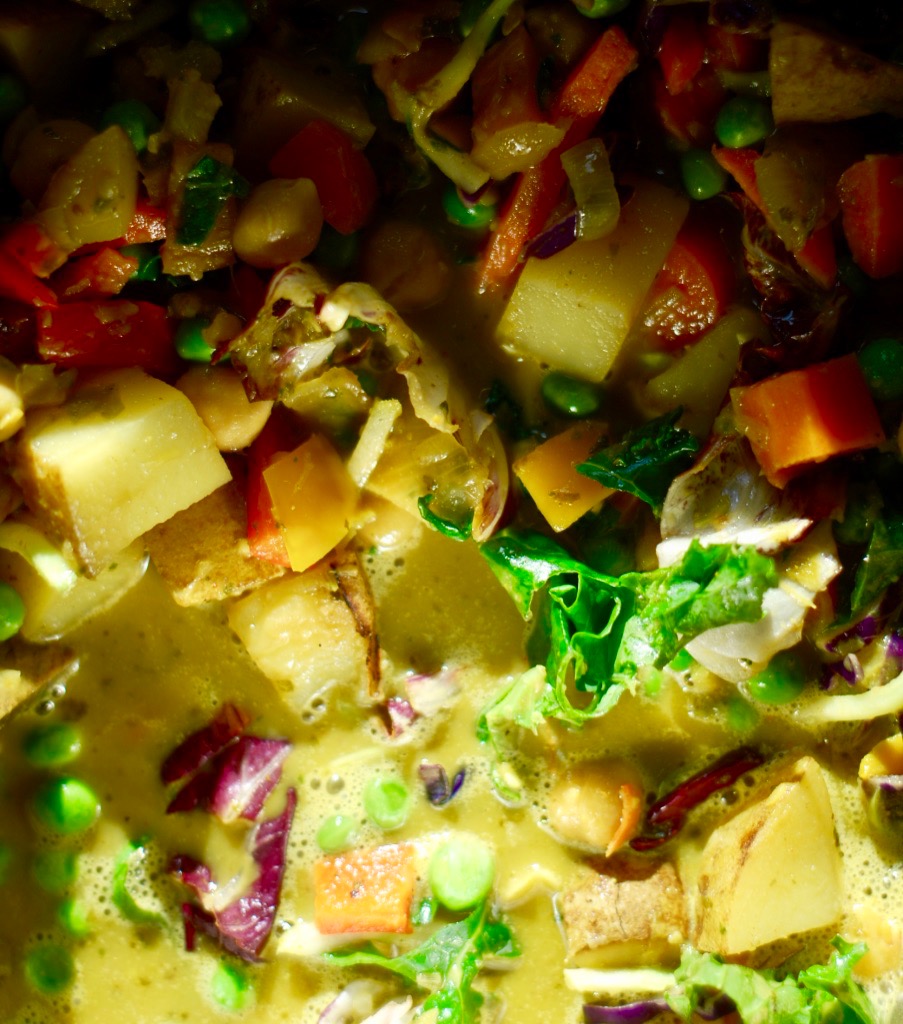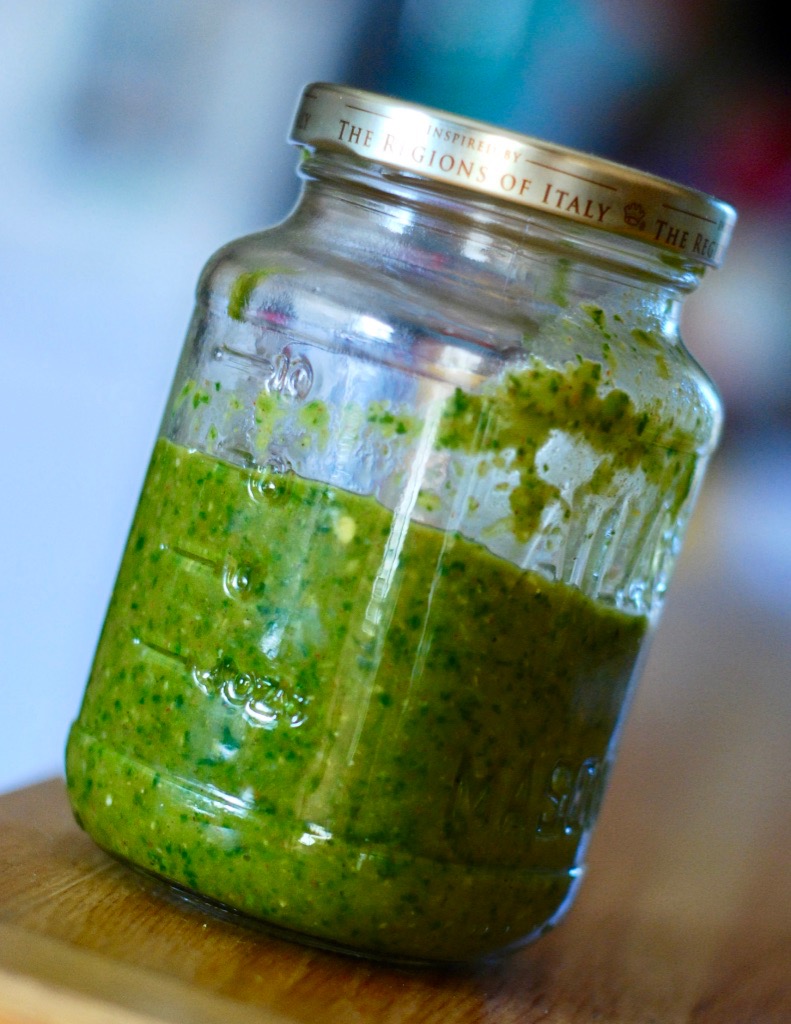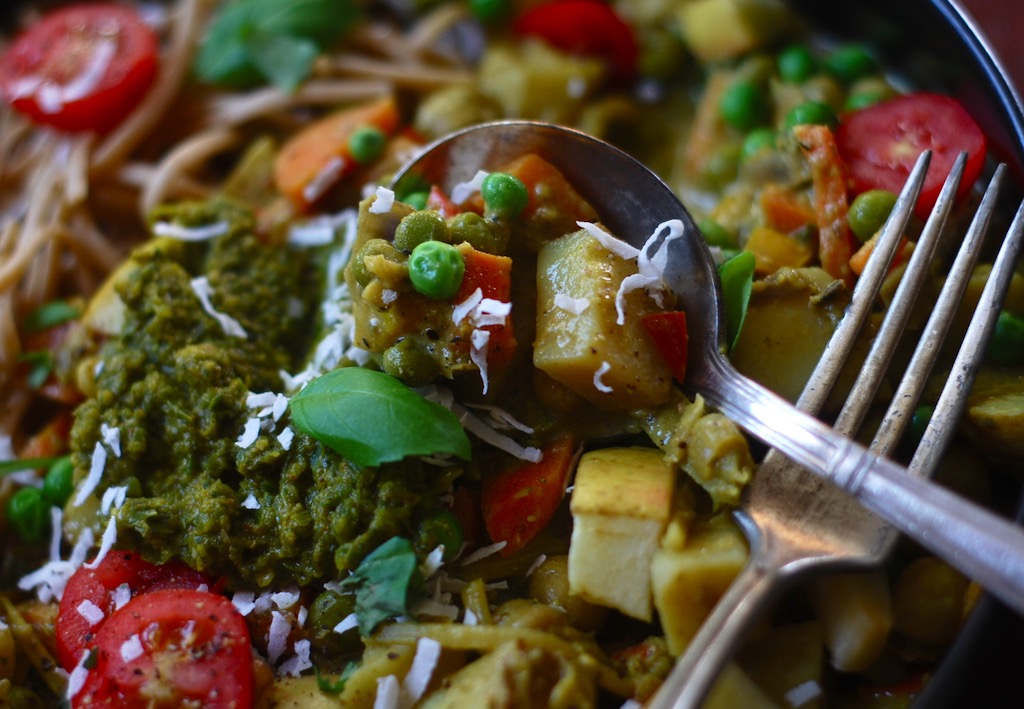 There are so many different curries out there you could literally make a different one every day for a month and never eat the same one twice. I'm not suggesting you try that, but you certainly don't have to keep making the same tired recipe over and over again.
I crave a good curry a few times a year. I'm not one of those vegans who always has a pot of curry in the fridge. I think it's something you can get a little burnt out on, but I do love it from time to time.
This one is exceptionally flavorful and bright and perfect for spring. I adore the fresh flavors that the homemade green curry sauce lends to this dish. Zesty lime, spicy jalapeno, mellow curry, and cilantro are the base ingredients. If you hate cilantro, feel free to substitute thai basil or flat-leaf parsley.
Now, you could certainly use a store bought green curry paste for this dish, but I highly recommend trying my recipe. It goes together in no time. Just a few zips in the handy dandy food processor and voila. A cup of curry paste that will keep in your fridge for a month. You can freeze the paste too, but it's great on all sorts of stuff so you probably won't need to. I even like it on tacos or thinned out for salad dressing.
Okay, let's do this.
for the stew:
1 Tablespoon olive oil
1 medium yellow onion, coarsely chopped
6 cloves garlic, chopped fine
1 Tablespoon finely grated, fresh ginger
1/4 cup homemade Thai green curry paste (recipe below)
2 (15 oz.) cans organic chickpeas, drained and rinsed
2 cups frozen green peas
1 red or yellow bell pepper, cored, seeded and cut into 1/2 inch dice
2 large carrots, peeled and sliced into coins or coarsely chopped
2 large potatoes, unpeeled and cut into 1 inch dice
1 can full fat coconut milk (canned)
1 cup soy milk
1 cup low sodium veggie stock
juice of one small lime or lemon
3 Tablespoons of your favorite curry powder
1/2 teaspoon red pepper flakes
1 handful chopped kale
1 handful finely sliced purple cabbage
Heat olive oil in a large non-stick skillet. Add the onion, ginger, carrots, bell pepper, and potatoes. Saute until golden brown and tender-firm. Add garlic during last minute of cooking. Remove from heat when garlic is fragrant.
Transfer sauteed veggies to a large stock pot or dutch oven and add all the remaining ingredients except the peas. Stir and bring to boil. Then reduce heat to a gentle simmer, cover pot with lid slightly askew, and allow to cook for 30 minutes, stirring occasionally. Once the potatoes and carrots are tender and no longer crunchy, add the peas. Cook just until the peas are hot all the way through and brilliant green.
for the green curry paste:
1 cup packed, fresh cilantro
4 green onions + green tops, chopped
2 large jalapeno peppers, most of the seeds removed, chopped (discard stems)
1/4 cup fresh lime juice
6 garlic cloves, coarse chopped
2 Tablespoons grated, peeled, fresh ginger
1 Tablespoon of your favorite curry powder
1/4 teaspoon garam masala
2 teaspoons agave syrup
1 teaspoon sea salt
Place all ingredient in bowl of food processor and blend to a paste, adding a little more lime juice, if needed.
Refrigerate in a canning jar with a tight fitting lid for up to a month.
putting the curry bowl together:
Serve hot curry stew over whole grain noodles, or brown rice. Top with any or all of the following toppings…
chopped, tart apple
unsweetened coconut flakes
fresh basil
sliced grape tomatoes
more green curry paste
Enjoy!
~Melissa
You may enjoy these related posts: