Print Friendly Version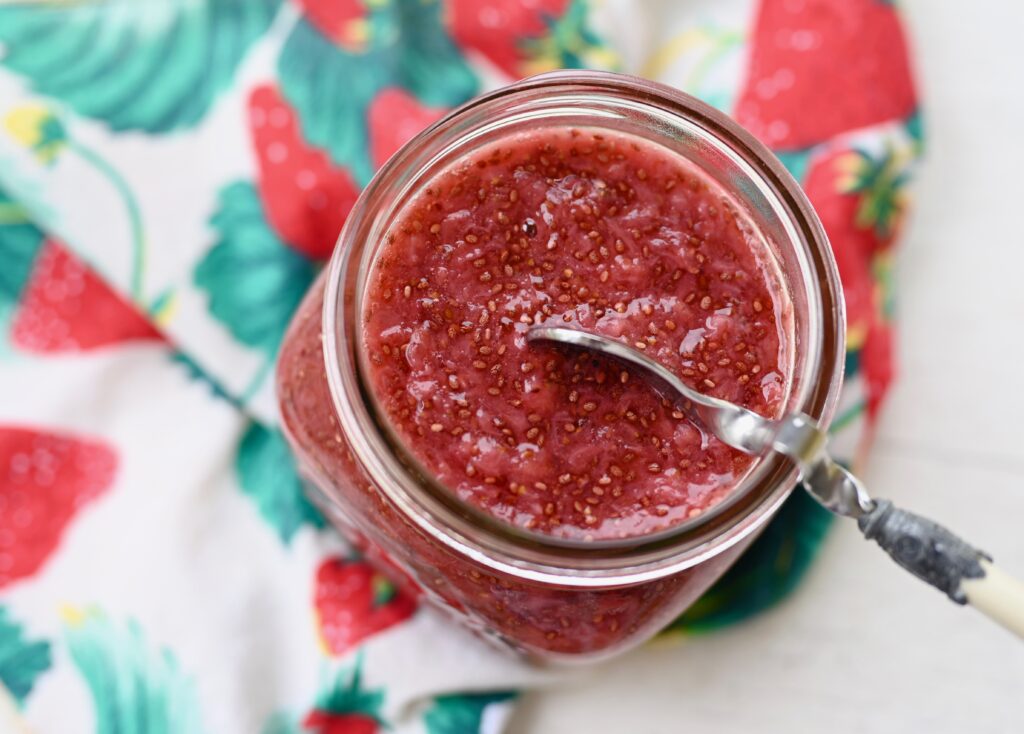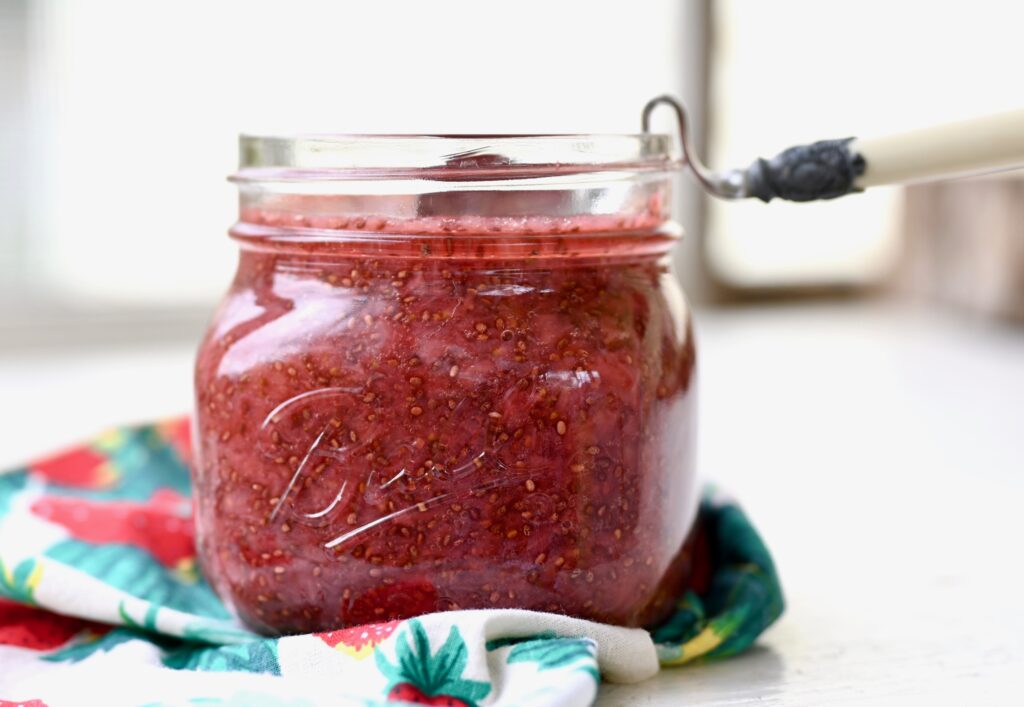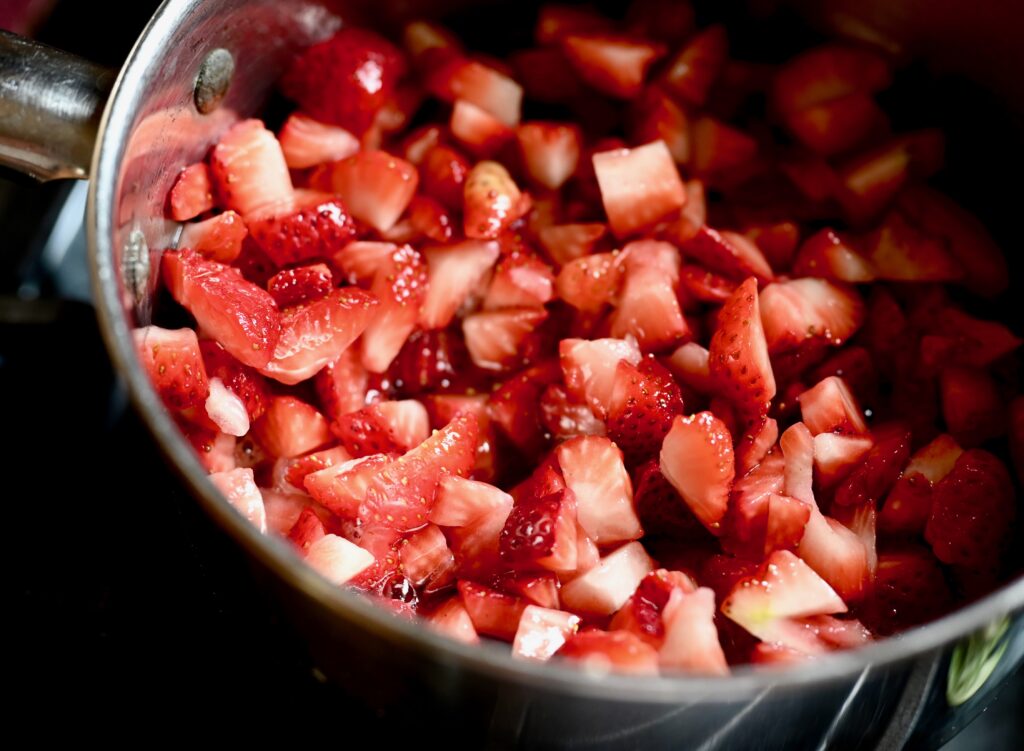 I'm one of those people who can make toast, jam, and tea an entire meal. Really good, toasted bread (like sourdough or a grainy, chewy wheat bread), topped with vegan butter and a generous spread of jam, is the stuff dreams are made of. Pair it with a big mug of Keemun or Earl Grey, and I'm in heaven.
There are lots of jam recipes out there, and while I do indulge in the sugar-laden ones from time to time, I'm starting to appreciate the less sugary, bright, freshness of chia jam. It's way better for you and certainly easier to prepare. You can change it up depending on what berries or fruit you use, and then tweak the flavor with citrus juice or zest. Strawberry vanilla is what we're making today, but don't be afraid to experiment.
Top your toast, waffles, pancakes, PB&J, muffins, or oats with this ambrosia.
4 cups fresh or frozen, organic strawberries, cut into small pieces
1/2 cup pure maple syrup
a couple dashes of sea salt
3 Tablespoons organic chia seeds
1 large vanilla bean (seeds scraped out) OR 1 teaspoon pure vanilla extract
juice of 1/2 lemon
In a medium saucepan, mix berries, maple syrup, and salt. Stir to combine and bring to simmer (about 5 minutes.) Reduce heat to medium and gently mash the berries, using a potato masher, until mostly smooth.
Add the chia seeds and stir to combine. Simmer over low heat, stirring frequently, for about 10 to 12 minutes, until the jam has thickened somewhat. Remove from heat and stir in the vanilla and lemon juice.
Transfer jam to a large jar, or smaller jars that have been washed in very hot water. Place in refrigerator, uncovered, until cool. Once cool, cover tightly with lid.
Jam will keep in refrigerator for 2 weeks.
Enjoy!
~Melissa
You may enjoy these related posts: