Print Friendly Version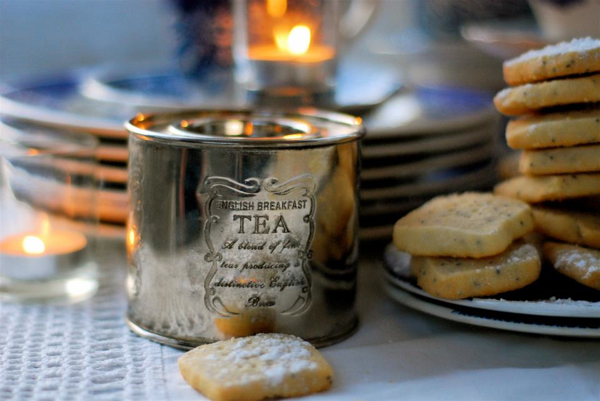 ~ almond poppyseed shortbread ~
We had a kettle; we let it leak:
Our not repairing made it worse.
We haven't had any tea for a week…
The bottom is out of the Universe.
~Rudyard Kipling
I can't think of a better cookie to enjoy with tea. Buttery with the slight hint of almond…perfect!
1 cup butter, softened
1/2 cup sugar
1 teaspoon pure almond extract
1/4 teaspoon salt
2 cups all-purpose flour
1 Tablespoon poppyseeds
Cream butter and sugar. Add extract. Add salt, flour and poppyseeds and mix well. Form dough into a log, and square the edges. Chill dough for a couple hours or over night. Slice into 1/4 inch-thick squares. Prick 3 times with a fork. Bake at 350 degrees F. for 12-15 minutes.
Enjoy!
~Melissa
You may enjoy these related posts: