Print Friendly Version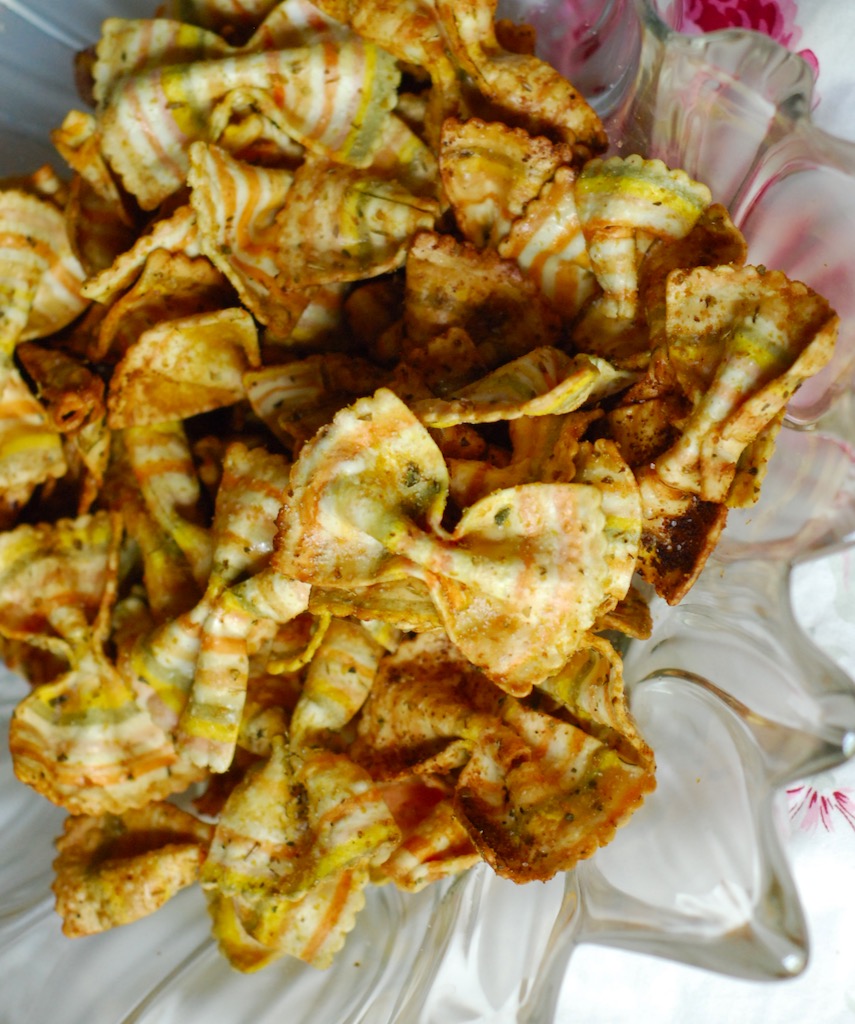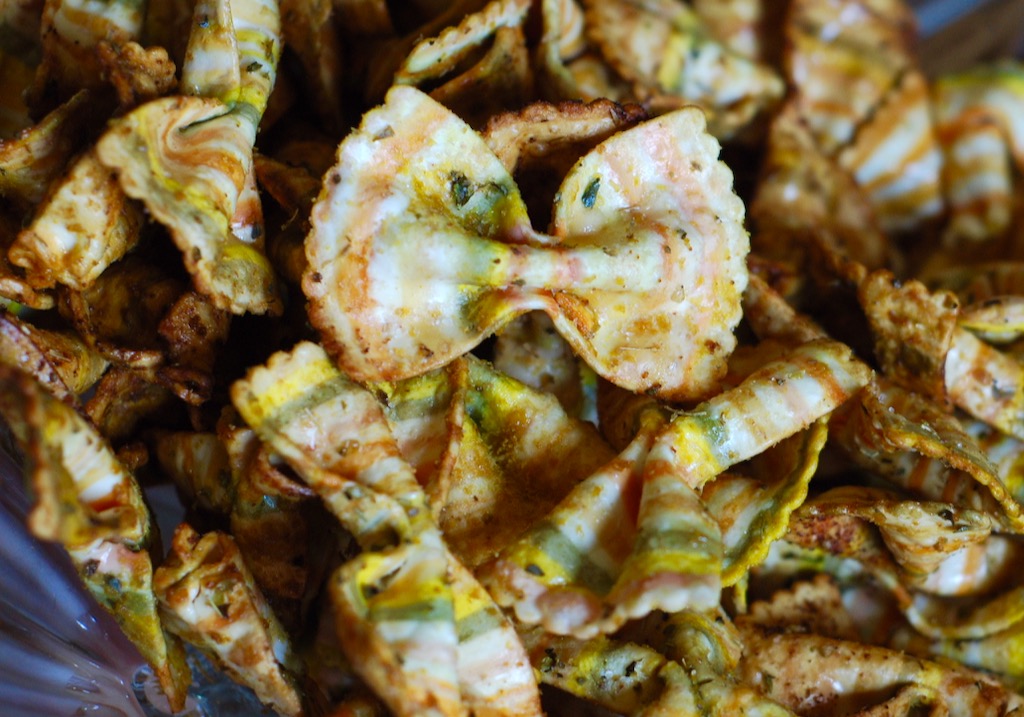 Ooh! Aren't these bowtie pasta chips pretty? They're delicious and easy too! If you have an air fryer, you're in luck. I've never made these in the oven, but I imagine it would work.
Bowtie pasta chips are super crunchy and delicious plain, with dip, or marinara sauce. Season them to your liking prior to air frying so the seasonings stick to the chips.
8 oz. bowtie pasta, uncooked
1 Tablespoon olive oil
2 Tablespoons nutritional yeast
1 teaspoon dry oregano
1/4 teaspoon garlic salt
1/2 teaspoon onion powder
Bring a large pot of water to boil. Add pasta and boil for 4 minutes. Drain well and place in a large mixing bowl. Toss with the rest of the ingredients.
Place half of the bowties in air fryer basket and fry for 5 minutes at 390 degrees F. Shake and cook for another 3 to 5 minutes, checking every minute so they don't burn. You want the pasta chips to be golden brown and crunchy.
Remove from air fryer and repeat with the second half of the bowties. Enjoy immediately or when they cool off. Make sure they're completely cooled before placing in an air tight container. They will keep, at room temperature, for one week.
Enjoy!
~Melissa
You may enjoy these related posts: