Print Friendly Version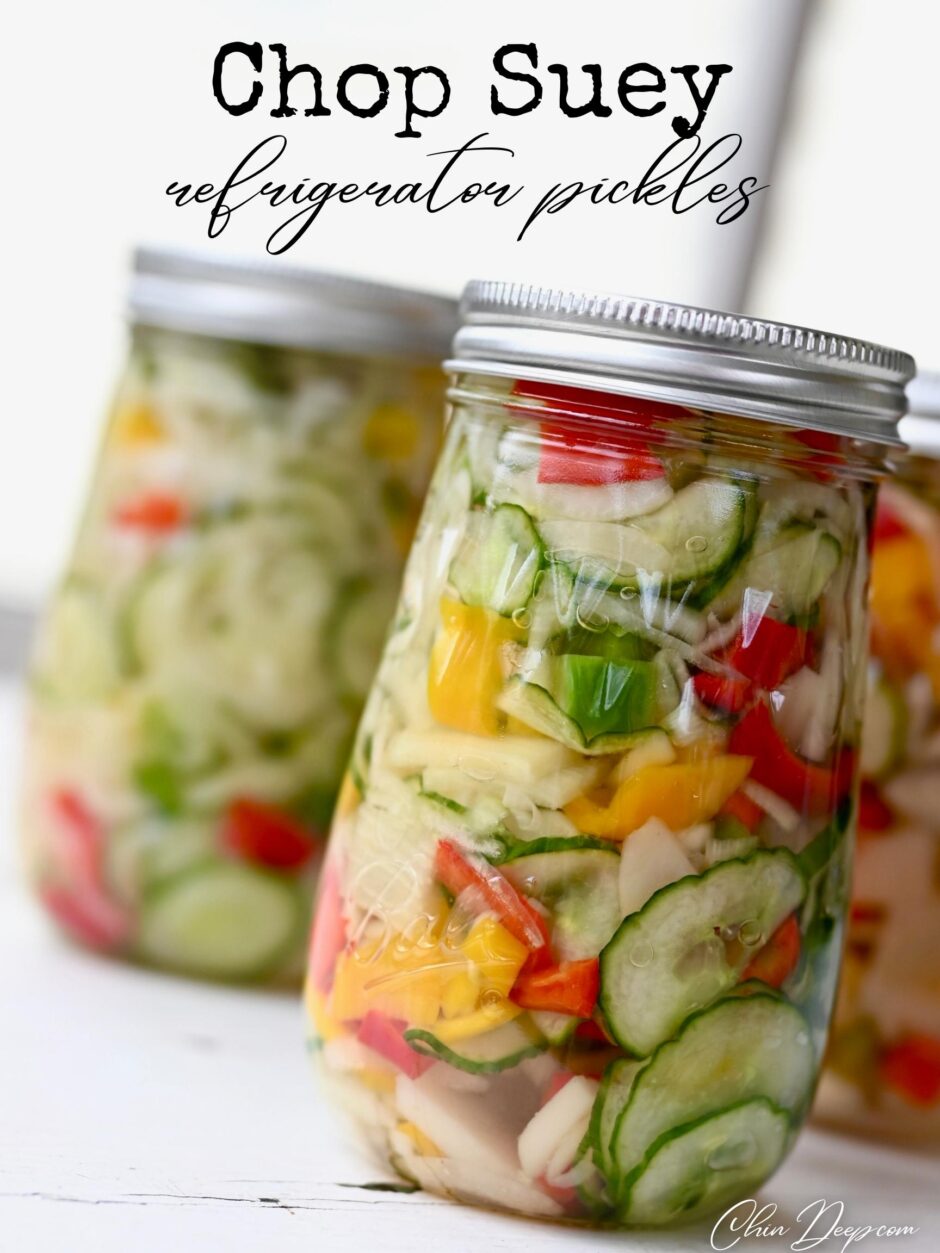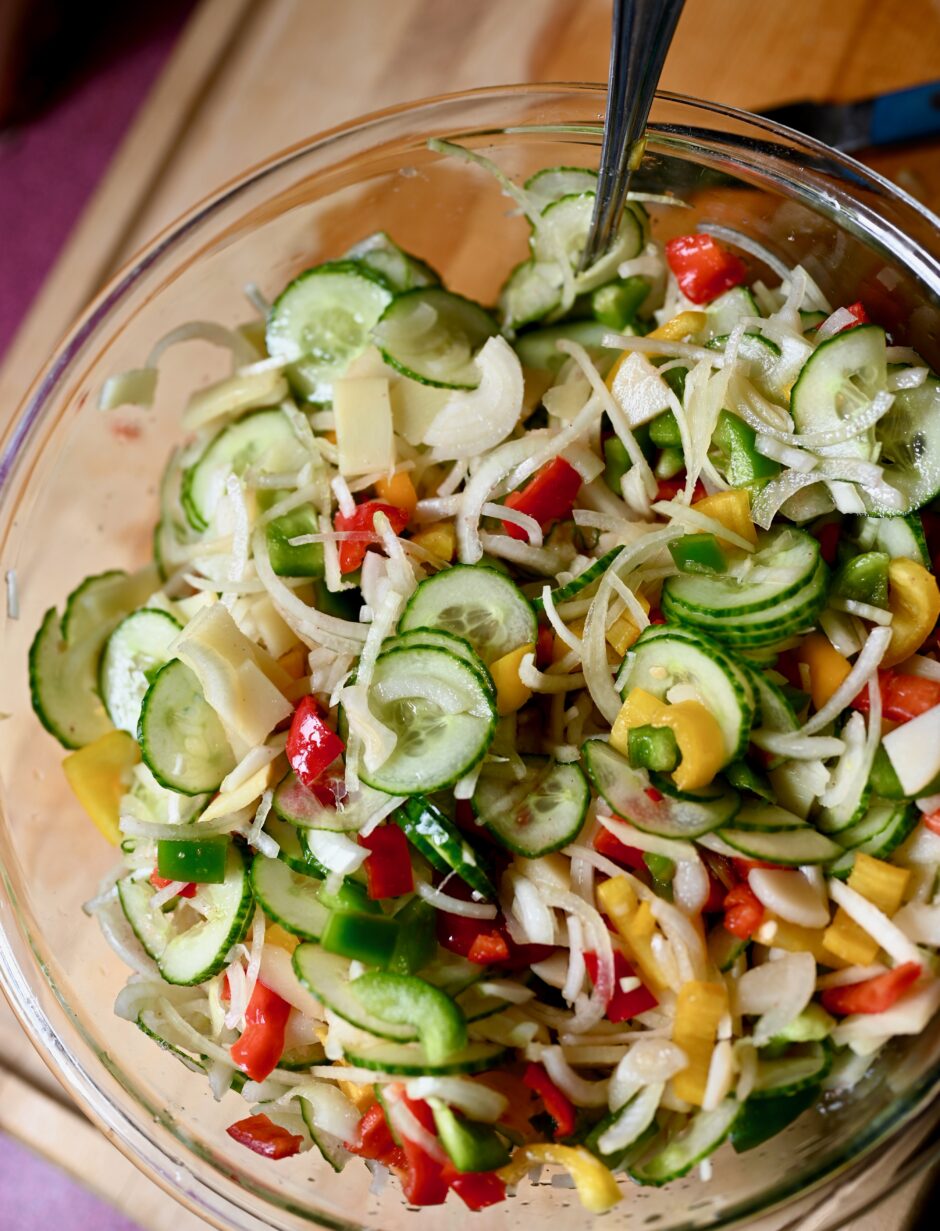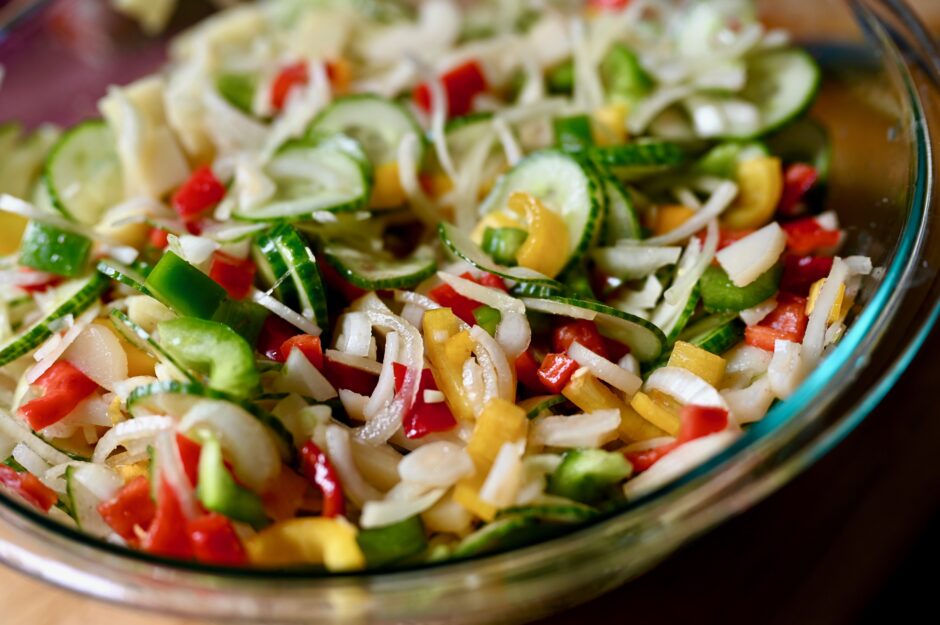 We like pickles with our sandwiches, added to salads, as an accompaniment to stir fried vegetables and rice, and sometimes by themselves as a snack.
Refrigerator pickles are almost instant gratification when it comes to pickles. They're easy to prepare, and you can eat them as soon as they're cold which usually only takes a couple hours. The longer they're in the refrigerator marinating, the better they taste and they last up to a month in the fridge. They're devoured long before that in our house.
I like to give refrigerator pickles as a hostess gift when we go to dinner parties in the spring and summer. They're also appreciated at potlucks and picnics. Who doesn't love the fresh taste of pickles? And these chop suey pickles are colorful and different. Whenever people try these they always ask for the recipe.
This recipe makes 4 to 6 pints of pickles, depending on how big your vegetables are. You may end up with more pickling liquid than you need, but it's better to make a little too much than not enough.
Note: The addition of curry powder is optional. If you do add it, pick the best quality, sweet curry you can find. It will make your pickles a yellowish color, but curry fans will love it.
2 to 3 big, long cucumbers
3 medium onions (white or yellow), cut into slivers
3 large sweet bell peppers (I used a combination of colors)
1/4 cup kosher salt (not coarse)
2 pints white vinegar
1 pint purified water or spring water
2 cups white sugar
2 Tablespoons mustard seeds (optional)
8 oz, can sliced water chestnuts, drained
8 oz. can bamboo shoots, drained
a few grinds of fresh black pepper
1 to 2 teaspoons curry powder, optional
Slice cucumbers very thin, cut onions into slivers, and chop peppers into bite size chunks. Place all veggies, including the water chestnuts and bamboo shoots, in a big, glass mixing bowl. Sprinkle with the salt and refrigerate for several hours (or overnight.)
Rinse well and drain. Pack all veggies into sterilized, pint size jars.
Mix sugar, vinegar, water, mustard seeds, pepper, and curry (if using), in a saucepan and bring to a boil. Stir occasionally and simmer gently for 3 minutes. Remove from heat. Pour over veggies in jars and cover tightly. Allow pickles to come to room temperature before placing in refrigerator to chill completely.
Enjoy!
~Melissa
You may enjoy these related posts: