Print Friendly Version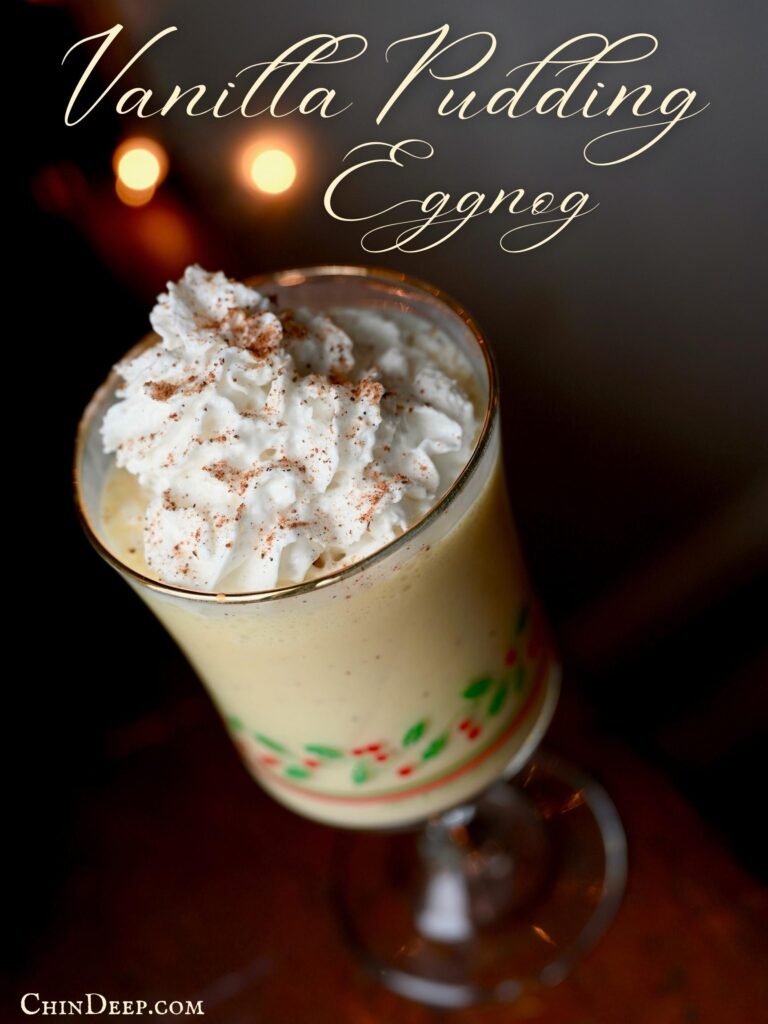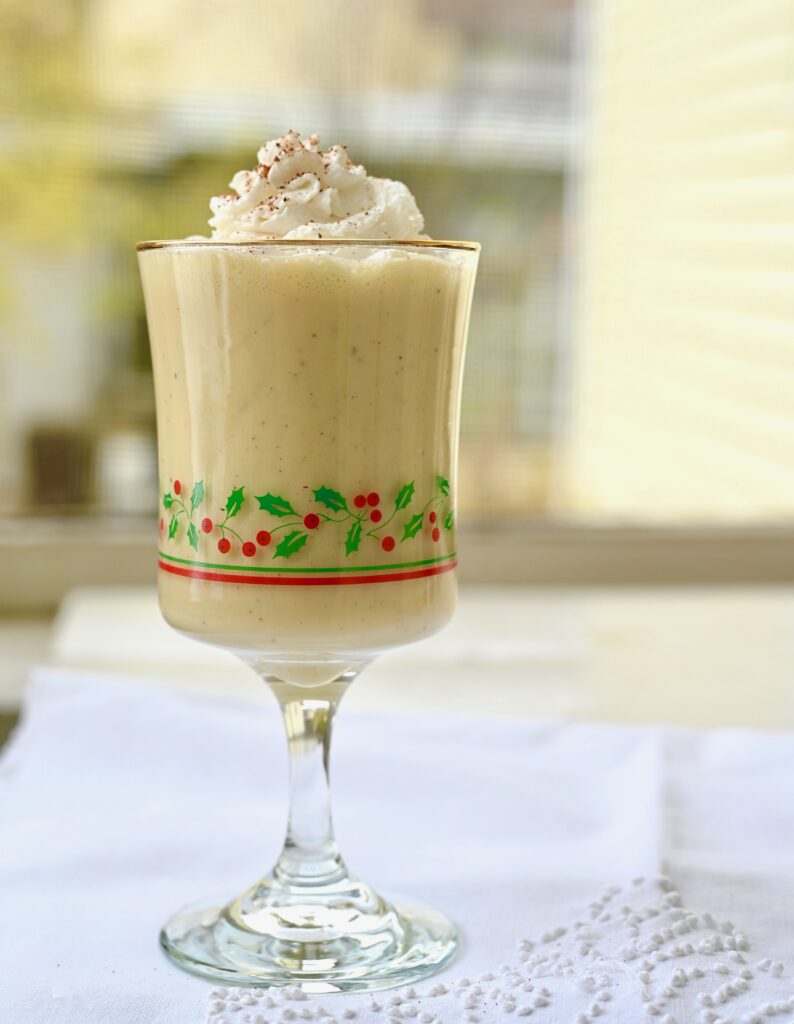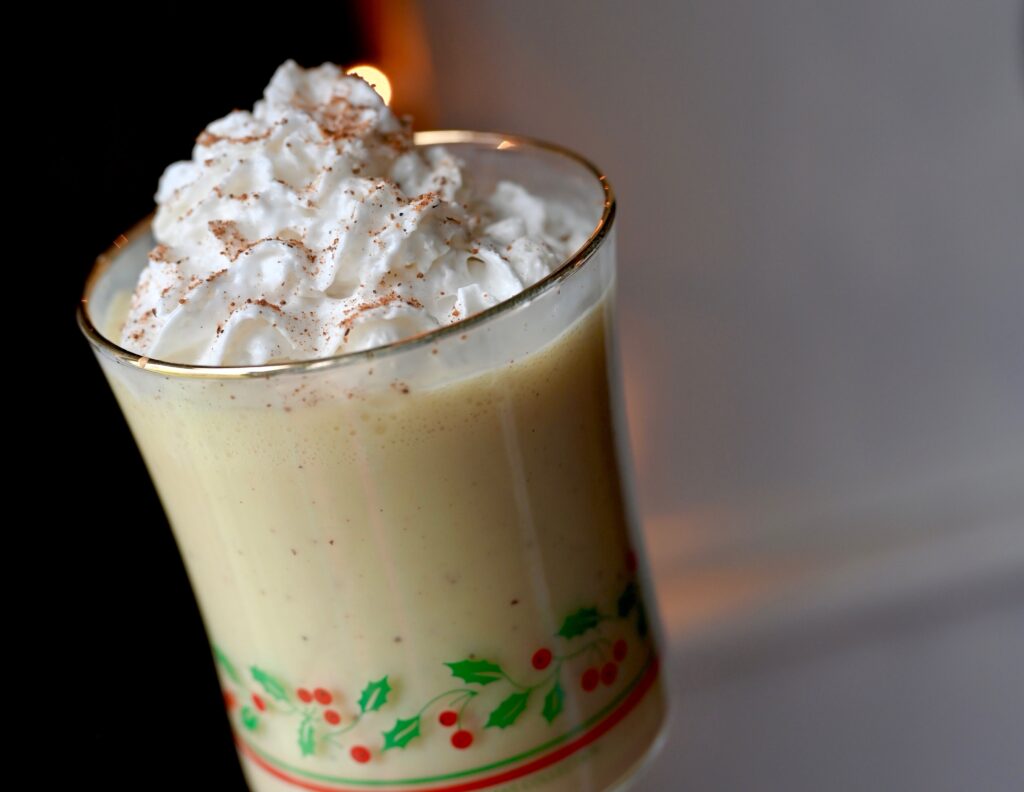 So the first thing I should tell you about this eggnog is there are no eggs in it. The second thing I should tell you about this eggnog is that it tastes just as thick and rich and creamy as your favorite eggnog, but it doesn't have any cream in it.
This eggnog is delicious, egg free, dairy free, and vegan.
And before anyone asks…Yes, it has silken tofu in it. No, you can't taste the tofu. No you can't substitute the tofu with vegan yogurt because the yogurt is too tart and makes this beverage taste nothing like eggnog. Yes, you can use vegan whipping cream (Silk makes a great one) in place of the tofu, but you'll want to add less milk so your eggnog isn't too thin.
Okay, now that we've gotten all that out of the way, let's make some "egg" nog! Feel free to add your favorite rum just before serving, if that's your jam.
In the pitcher of a large blender, add:
12 oz. soft, silken tofu (no substitutes)
3.4 oz. instant vanilla pudding powder (Like Jello brand)
2 and 1/2 cups unsweetened soy milk, Ripple (pea protein) milk, or macadamia milk
1/4 cup sugar
1 teaspoon nutmeg (plus more for topping)
1 teaspoon pure vanilla extract
1 teaspoon rum extract
Blend all ingredients until smooth and frothy. Pour into festive glasses and top with your favorite, plant-based whipped topping (Like coconut Redi Wip, or So Delicious brand, coconut "Cool Whip") Serve and enjoy!
Cheers!
~Melissa
You may enjoy these related posts: