Print Friendly Version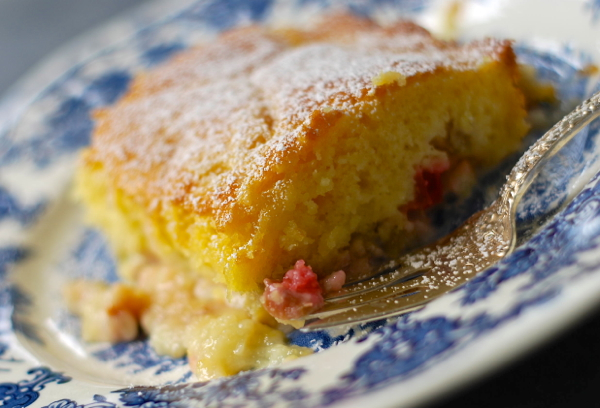 While working at the 'Tale of Two Sisters Tearoom' here in Red Wing Minnesota, I learned about a wonderful recipe for using up some of that rhubarb that is starting to take over in your garden. It is so wonderful that after partaking you may dream about it and have it for breakfast the next morning. 😉
Here you go…
Ingredients:
1 package (18-1/4 ounces) yellow cake mix
4 cups chopped fresh rhubarb
1 cup sugar
1 cup heavy whipping cream
Whipped cream and fresh mint, (optional garnish)
To make:
Prepare cake batter according to package directions. Pour into a buttered 13-in. x 9-in. baking dish. Sprinkle with rhubarb and sugar. Slowly pour cream over top.
Bake at 350° for 40-60 minutes or until golden brown. Cool for 15 minutes before serving. Garnish with whipped cream and mint if desired. Refrigerate leftovers. Yield: 12-15 servings.
Enjoy!
~Melissa
You may enjoy these related posts: