Print Friendly Version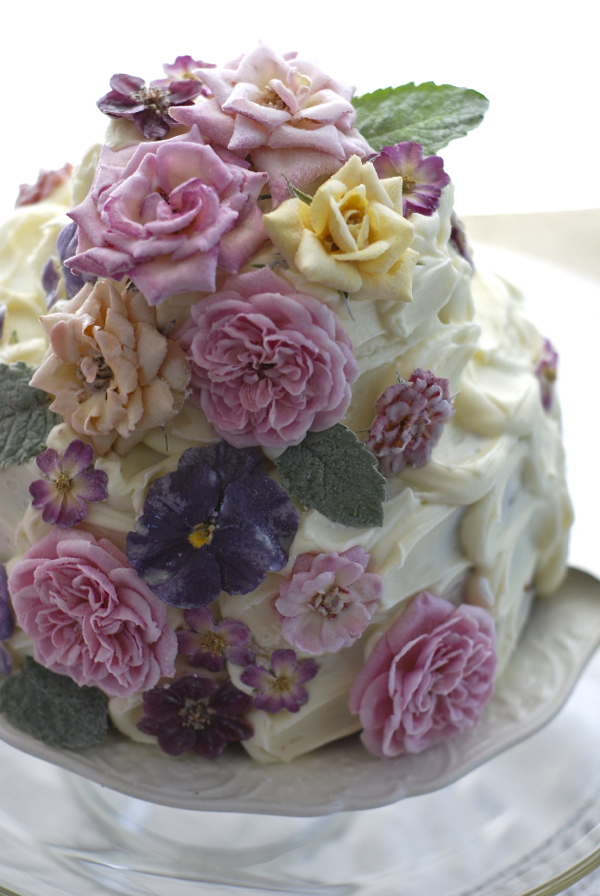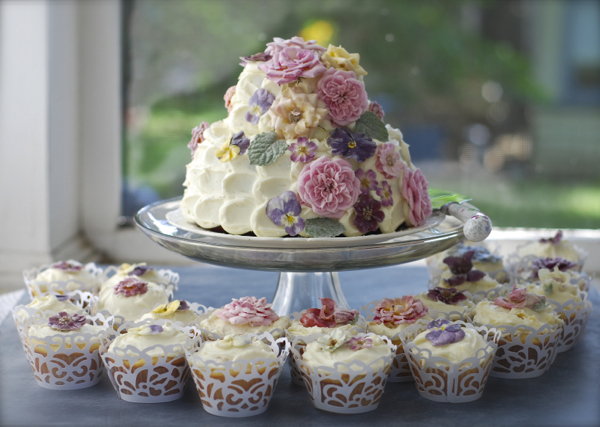 Hello, Lovelies! I've gotten an overwhelming amount of emails regarding this little wedding cake, asking what recipe I used and how I put it together. Thanks so much for the interest. Here's what I did:
I used THIS RECIPE FROM SMITTEN KITCHEN for the red velvet cake and cream cheese frosting. The recipe for the cake makes enough for the IKEA SOCKERKAKA cake pan mold that I used…and about 15 cupcakes (give or take a few.) I doubled the cream cheese frosting recipe to equal approximately 6 cups of frosting. You'll have a little left over for another use, but it's definitely better to have too much frosting than too little.
For the White Almond Cupcakes I just bought a Pillsbury Cake mix and added 2 teaspoons of almond extract in place of some of the water called for. I used the cream cheese frosting for the main cake and these cupcakes.
I purchased the cupcake sleeves from THIS ONLINE PARTY STORE.
I ordered the Crystallized FLOWERS from The Crystallized Flower Company
I used THIS "PETAL FROSTING" TECHNIQUE to frost the main cake.
Keep the frosting very cool while frosting the cake. You may have to put the frosting and the cake in the refrigerator a few times during the process so everything doesn't melt while you're working on the cake.
I hope this answers all of your questions.
Have fun creating!
XOXO,
Melissa
You may enjoy these related posts: