Print Friendly Version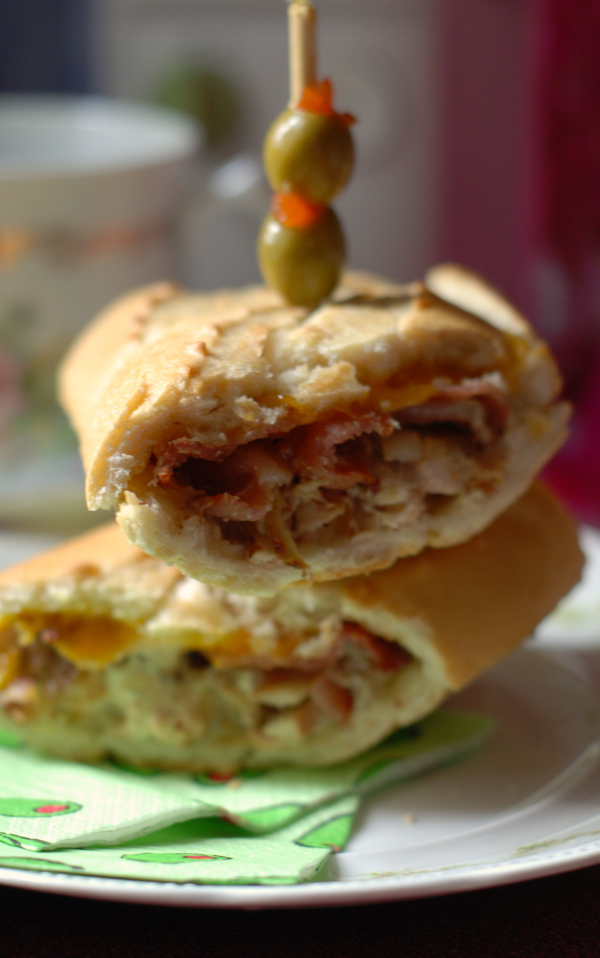 This week is flying by. I can hardly believe that tomorrow is already Friday. I've had a combination busy week with lazy days mixed in. These cold winter days make me feel like I could just curl up in front of the fireplace with a stack of books and a pile of yarn and knitting needles and never leave.
Today I made Jeff and I these toasted subs for lunch. SO yummy and easy. And…you can never go wrong with bacon. I mean, ya just can't. If you don't feel like baking the chicken yourself,  the pre-made rotisserie chicken from your grocery store deli would work wonderfully here…or, if you have leftover chicken in the fridge, now you have something to do with it.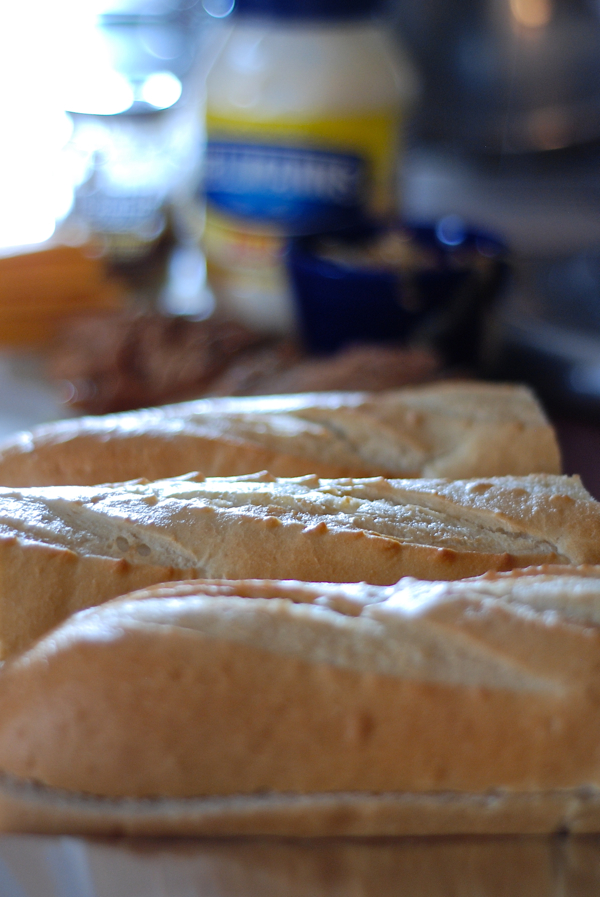 accoutrements for 3 toasted subs:
2 large boneless skinless chicken breasts cooked completely OR 2 cups shredded rotisserie chicken
1/4 teaspoon garlic powder mixed with 1/4 teaspoon salt
freshly ground black pepper
1/2 of a large onion, sliced thin and fried in 1 Tablespoon olive oil until golden
1/3 cup real mayonnaise
2 Tablespoons grainy brown "country" Dijon mustard
1 long loaf baguette bread
1 lb bacon, fried until crispy
8 slices sharp cheddar cheese
Prepare ingredients as indicated above. Sprinkle the cooked chicken with the garlic powder/salt mixture and some freshly ground pepper. Cut the baguette into 3 equal pieces, and then slice each piece horizontally. Gently remove the soft inside from the baguette leaving a 3/4 inch shell.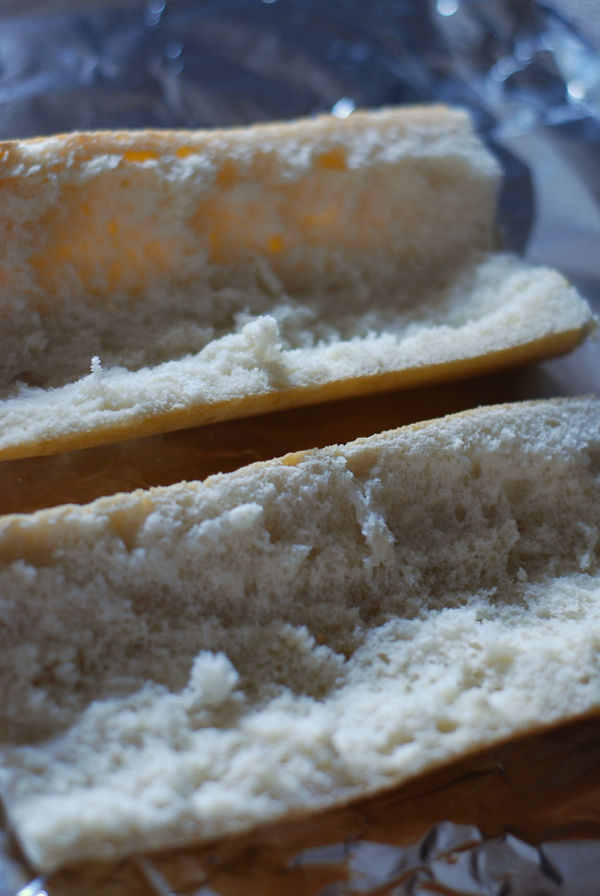 Mix the mayo with the mustard and spread each sandwich bottom with some of the mixture.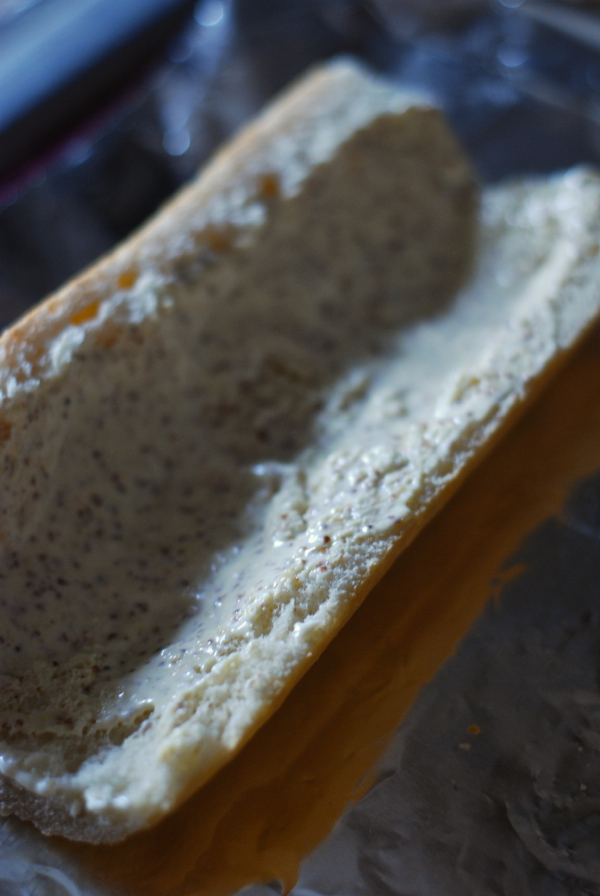 add the chicken layer…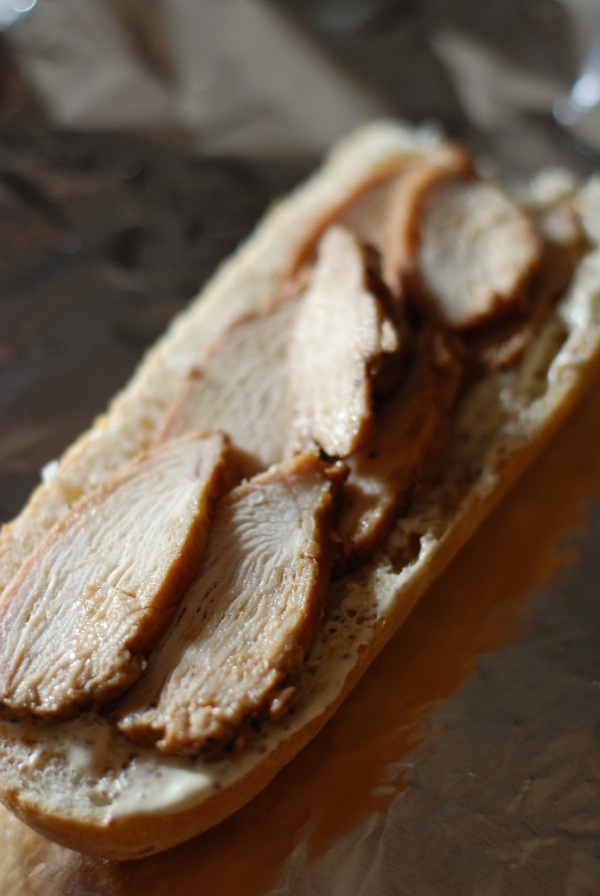 then the onion layer…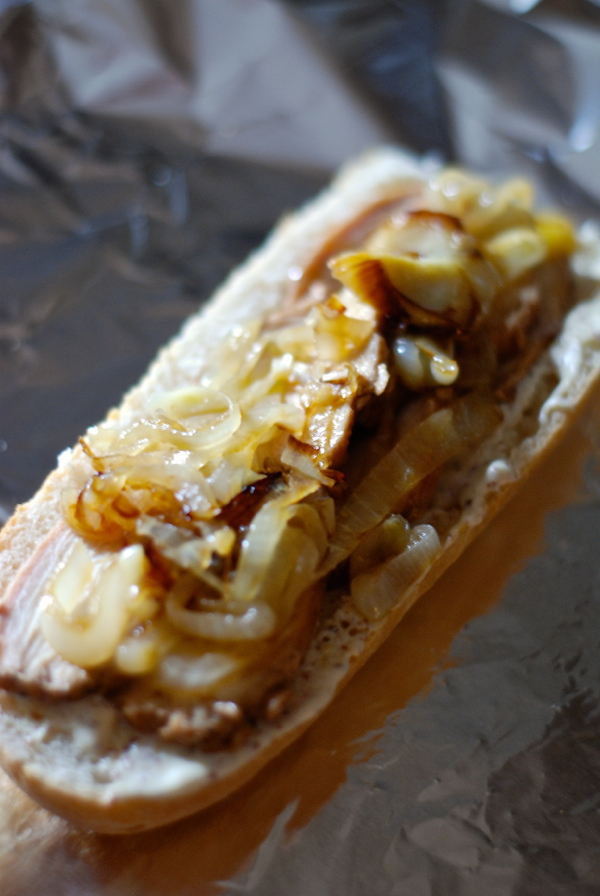 then the bacon layer…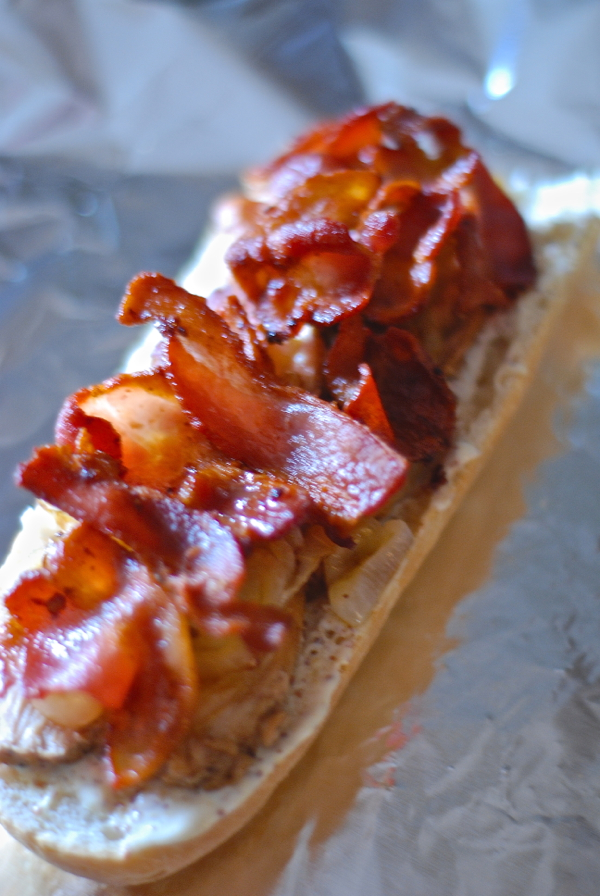 and, finally, the cheese layer.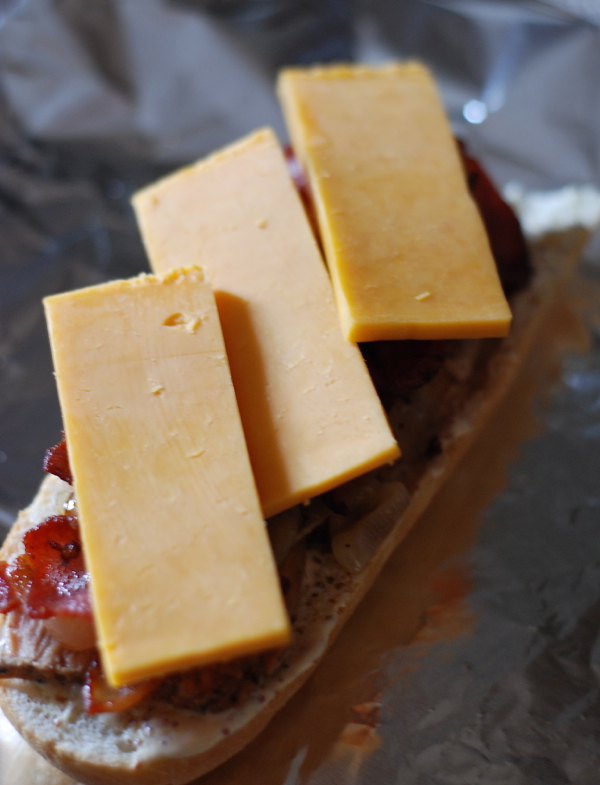 top with the other piece of bread…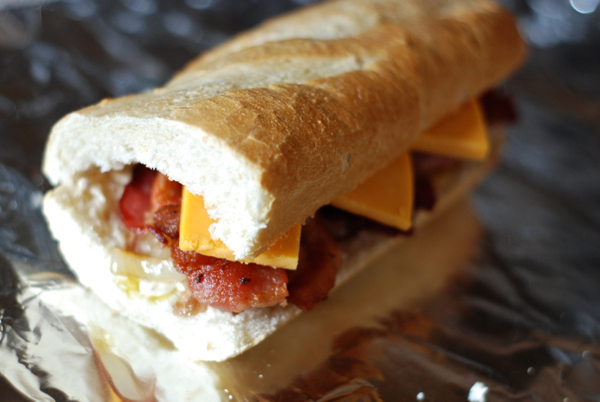 wrap in foil…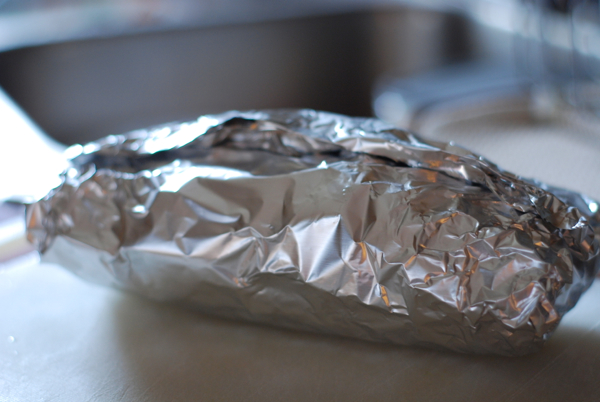 and bake at 350 for 10-20 minutes (until warmed through and cheese is melty.)
Enjoy!
~Melissa
You may enjoy these related posts: