Print Friendly Version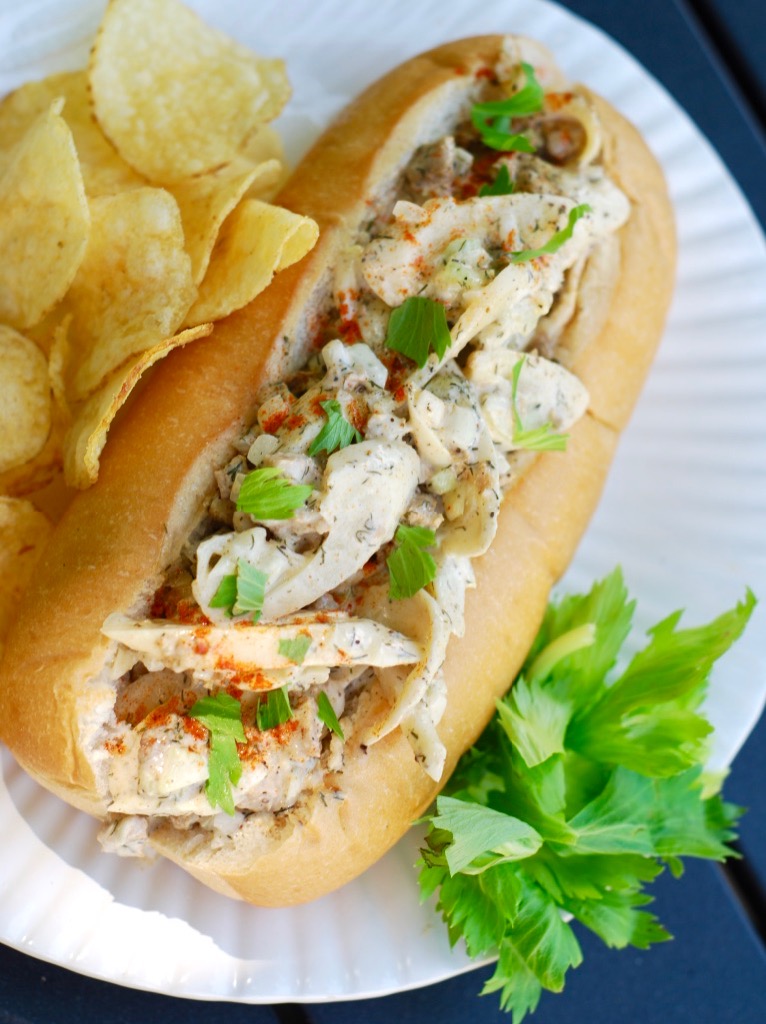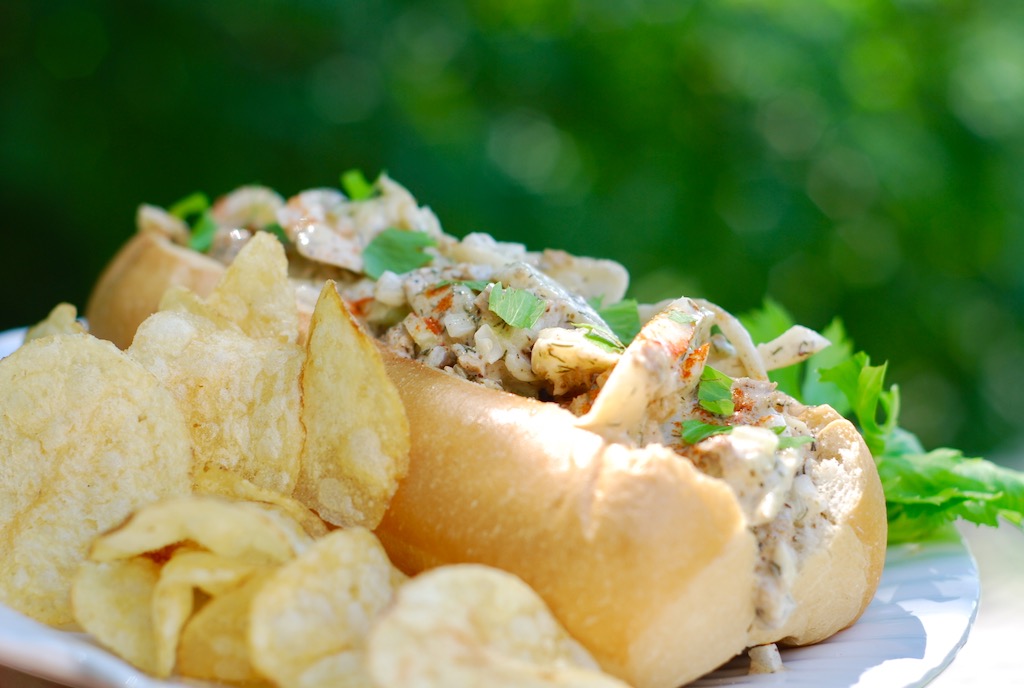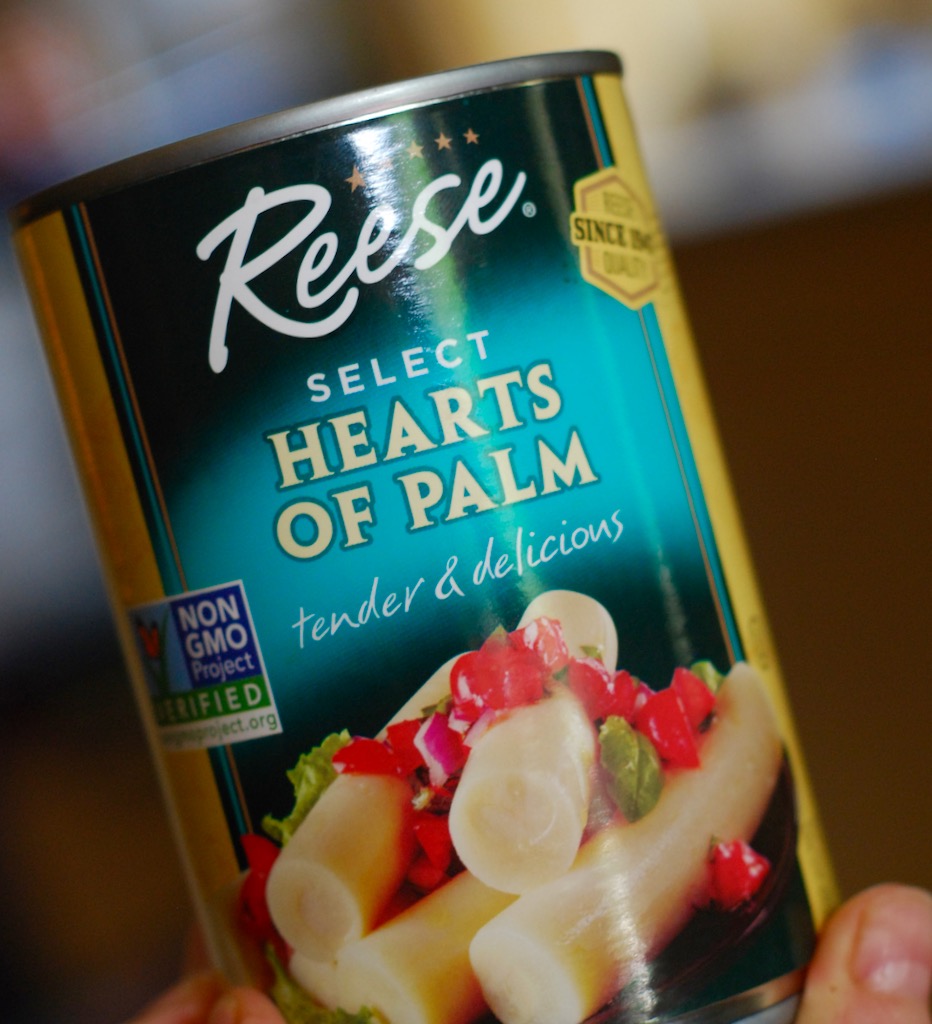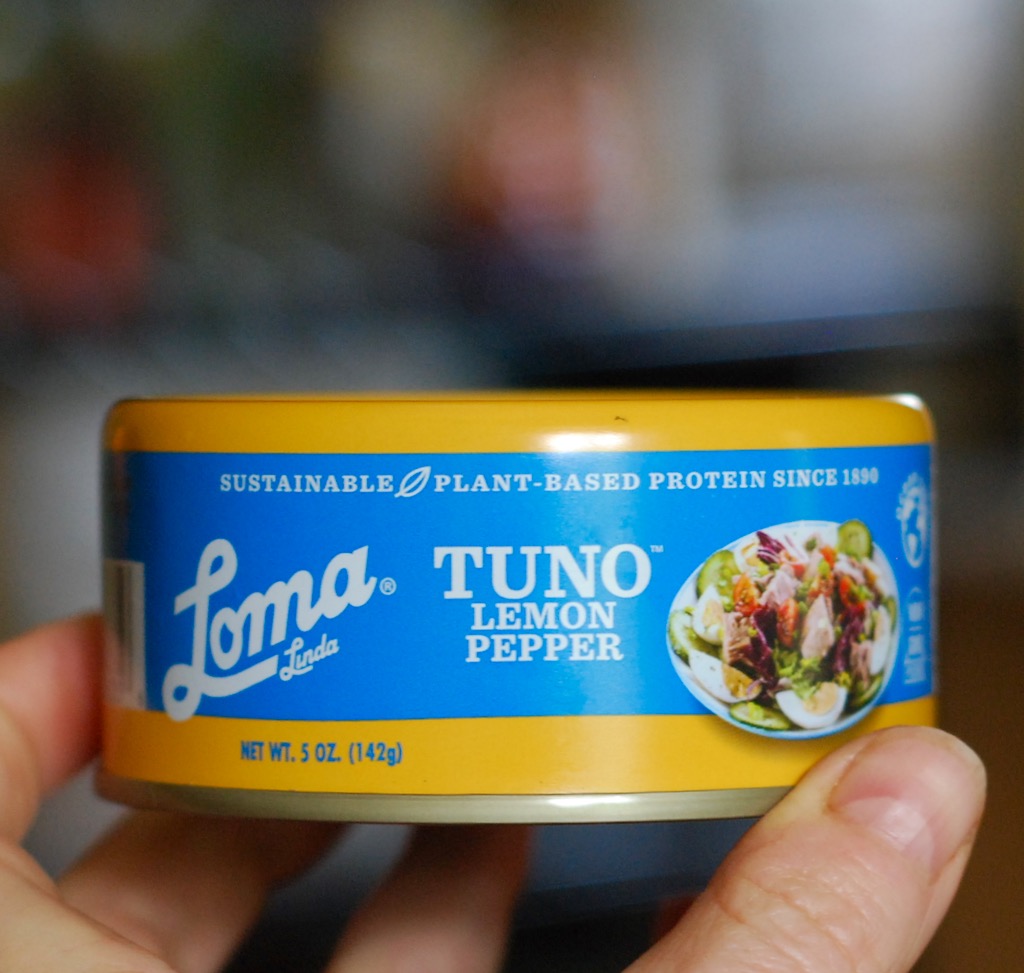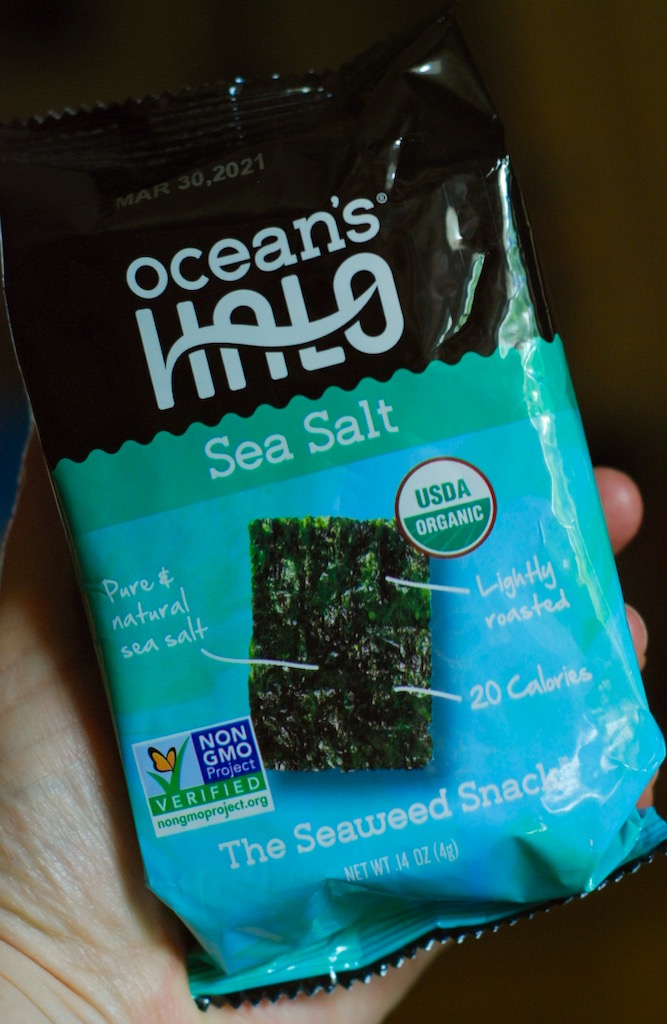 I had a craving for lobster rolls. I used to go to a place in the cities called The Smack Shack where they make really good ones. Since going vegan, I obviously don't indulge in lobster any longer.
I thought about how to make something that even tastes remotely like one. I looked at some other vegan lobster rolls out there and they looked pretty darn good. The one thing that bugged me about the other recipes is that they don't yield a "lobster" roll with much protein. The thing that makes them have that lobster feel, and texture is heart of palm. It's really convincing, I must say. But how would I add protein? I decided to try it with a can of vegan Tuno added. You read that right. Tuno. Like, we're trying to taste like tuna, but NO we're not tuna, we're vegan. hee hee. It worked really well. I honestly don't think that Tuno tastes andything like canned tuna. Zero fish flavor, and instead of flaky, it's more "meaty." Which is perfect and exactly what I was looking for.
Another thing I found was missing was that slight sweeteness that lobster has. The recipes were too tart. So added a tiny bit of sugar, and voila. Magic.
If you want a very slight "fishy" ocean flavor, you can use some finely crumbled seaweed sheets to your dressing. A teaspoon should do it. Adjust to your liking. Remember though… lobster isn't a super fishy fish. It tastes like the ocean, but it's just a whisper.
I recommend you make your salad and dressing a day before you want to enjoy the vegan "lobster" rolls, so the flavors have a chance to marry.
Some of the recipes I found online cook the salad. No need. It's great super cold, right out of the fridge. I have never had a warm lobster roll in my life. I know they exist, but I choose to ignore them and go with the more traditional Maine preparation. I do like their idea of drizzling butter over the roll so I adopted that. Don't write to me and tell me I'm doing it wrong. I don't care.
And, just a suggestion: Don't use too much paprika on your lobster rolls. A little is good, a lot will make your "lobster" salad taste like a paprika sandwich. Not what we're going for here.
Conclusion: Does it taste like a lobster roll? My answer is: pretty much. It's super delicious and close enough to make me happy and satisfy my craving. And… nothing died for my meal! yay!
Okay. Ready for this? Don't forget the kettle chips, and don't forget to invite me over for lunch when you make these.
~makes 2 big vegan "lobster" rolls ~
for the "lobster" salad:
14 oz. can heart of palm, drained and cut diagonally
1 can lemon pepper Tuno (or equivalent of your favorite vegan tuna substitute)
1 Tablespoon olive oil
1 Tablespoon Old Bay seasoning
1 Tablespoon fresh lemon juice
Place all in a bowl, mix well, cover with a tight-fitting lid, and refrigerate overnight.
for the dressing:
1/2 heaping cup of vegan mayonnaise (Just Mayo or Helmann's)
1/2 cup finely diced celery
1/2 cup finely diced white or yellow onion
1 Tablespoon fresh dill, finely chopped
3/4 teaspoon sugar
1 teaspoon finely crumbled seaweed (like Ocean's Halo)
2 teaspoons fresh lemon juice
salt and pepper, to taste
Whisk all dressing ingredients in a bowl. Cover tightly, and refrigerate overnight.
Split 2 long sandwich rolls along top, going right down the middle, but don't cut all the way through. You're creating little boats for your "lobster" salad. Brush some melted vegan butter inside each roll.
Combine the salad and dressing ingredients and pile into rolls. Sprinkle with some paprika and chopped celery leaves. Drizzle a little more melted vegan butter over the tops of the sandwiches. Serve with plain of sea salt/vinegar kettle chips.
Enjoy!
~Melissa
You may enjoy these related posts: