Print Friendly Version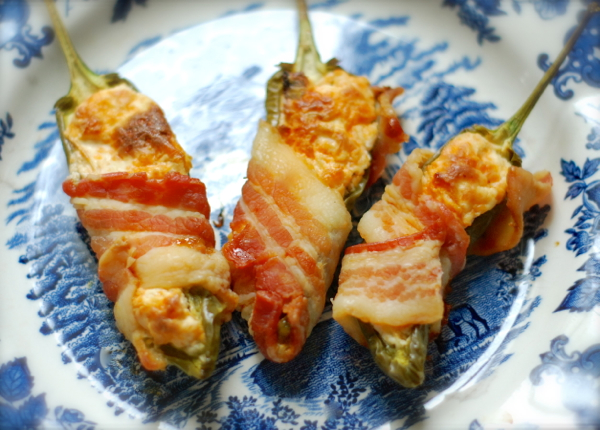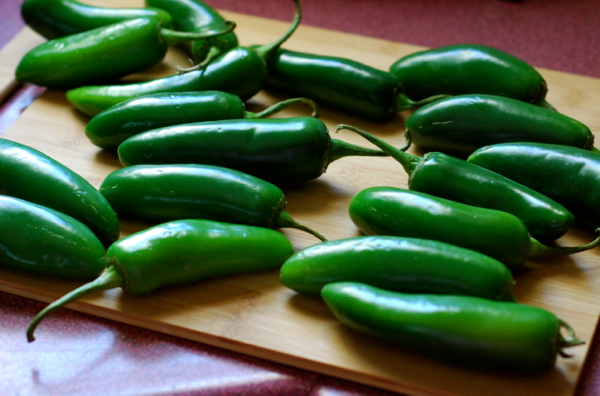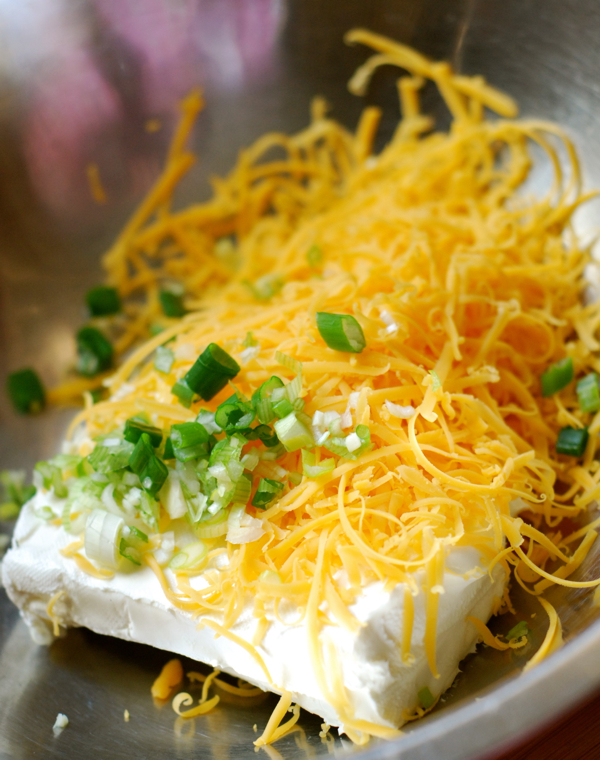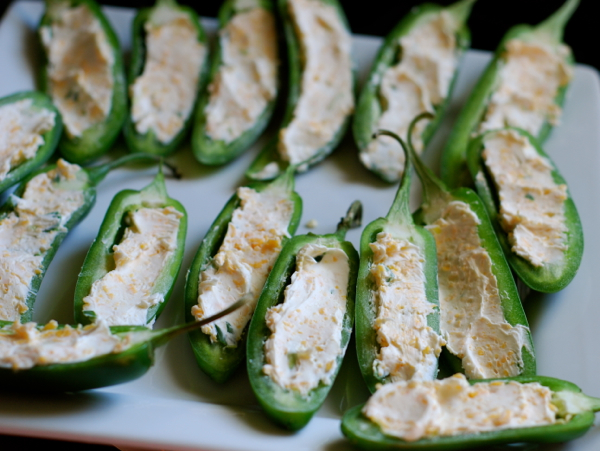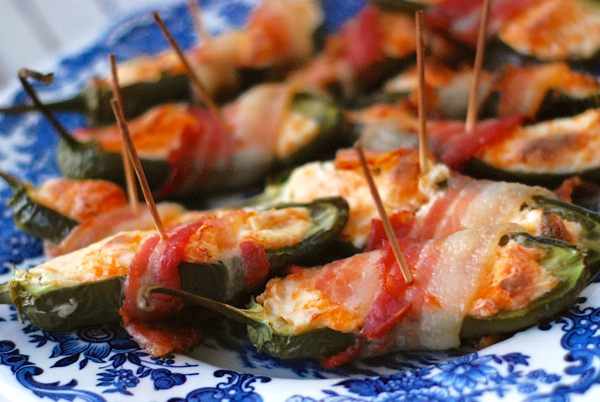 Bacon-wrapped jalapeno poppers are so yummy and easy to make. Stuffing them can be a little time consuming, but once you get the hang of it, it will go quickly. Double or triple this recipe as needed. Leave a few seeds in each jalapeno half for a spicy kick, or remove all of them if you want the flavor without the heat. Dip bacon-wrapped jalapeno poppers in your favorite BBQ sauce, ranch dressing, or blue cheese dressing. SO delicious! They're wonderful as a grilled hamburger topping as well! We made them for Superbowl Sunday, but they're a great appetizer to serve for any occasion!
for 36 poppers
~ preheat oven to 300 degrees F. ~
18 fresh jalapeno peppers, halved and seeded
8 oz. plain or garlic chive cream cheese, softened to room temperature
1 cup finely grated extra sharp cheddar cheese or pepper jack cheese
1 large green onion, chopped (including green top)
1 large clove garlic, minced
18 slices think bacon, halved
toothpicks
dipping sauces
Halve jalapenos and carefully remove most or all seeds using a small spoon. You may want to wear gloves for this task so your fingers don't come in contact with the seeds. Discard seeds.
Combine softened cream cheese, grated cheddar, green onion, and garlic until mixed well. Stuff jalapeno halves with cheese mixture, using all of it. Wrap stuffed jalapeno halves with bacon and secure with toothpicks. Place on large baking sheet and bake for about an hour, or until bacon is crispy and sizzling and cheese is hot and melted. Serve hot or warm.
Enjoy!
~Melissa
You may enjoy these related posts: