Print Friendly Version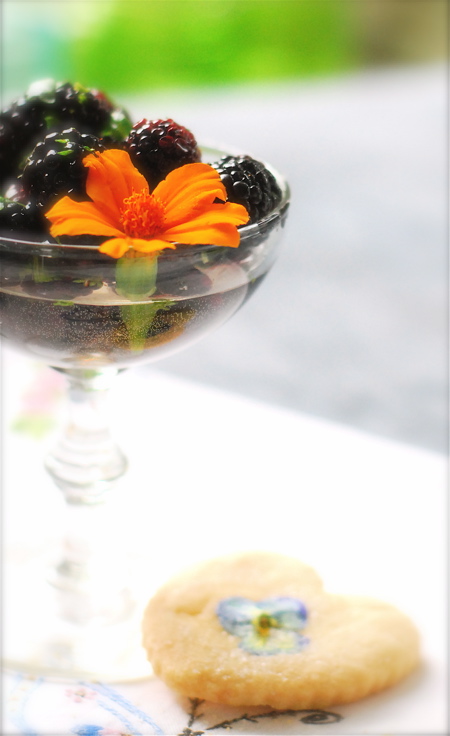 ~ champagne & tarragon blackberries ~
A ridiculously easy and wonderfully elegant dessert. The flavor combination is truly sensational. Hold on to your hat!
I got the idea for this dessert out of one of my favorite cookbooks, Kitchen Express, by Mark Bittman. I'll definitely be serving this at our next dinner party.
1 quart blackberries
3 Tablespoons sugar
3 teaspoons to 3 Tablespoons finely chopped fresh tarragon
1 to 2 cups sweet champagne
edible flowers for garnish
Combine the blackberries, sugar, tarragon and champagne in a medium sized glass bowl. Allow to sit at room temperature for a half hour. Serve in pretty dessert cups or champagne glasses with your favorite sugar cookie. We like Buckingham Palace shortbread. I'll be sharing that recipe for my next TeaTime Tuesday post! Stay tuned 🙂
Enjoy!
~Melissa
You may enjoy these related posts: