Print Friendly Version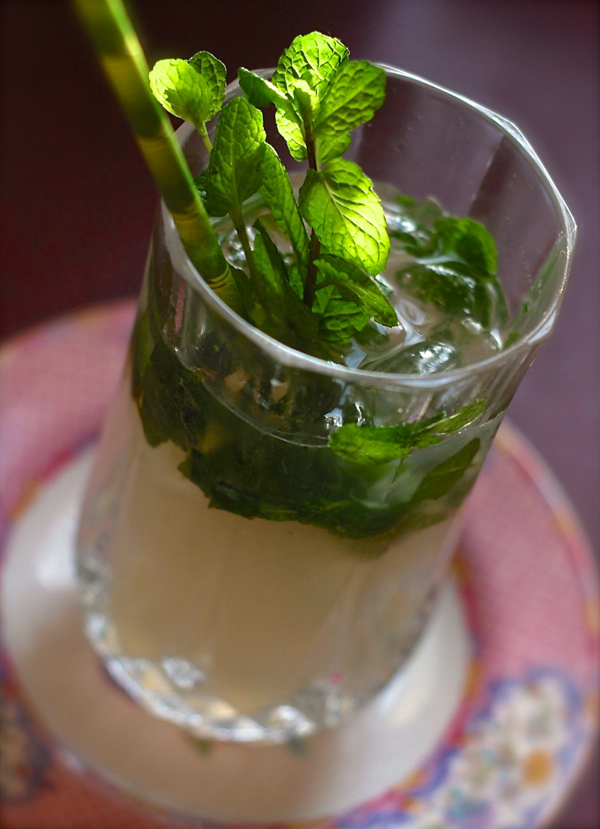 For The Captain's Table Challenge, I decided to go with a classic…
Mojitos are my favorite rum drink. Your supermarket should carry a wide variety of fresh herbs, including mint, so now it's possible to enjoy this fresh, festive libation any time of year. Adjust sugar to your personal sweetness preference. In the past I had always used white rum in my mojitos, but I'll be using Captain Morgan Original Spiced Rum from now on. When I made these for guests this past weekend, everyone agreed the spiciness of the rum added just the right touch to this drink. Enjoy!
for one mojito:
3 to 4 Tablespoons superfine sugar
1 Tablespoon water
1/4 cup loosely packed, fresh mint leaves
fresh juice of 1 large juicy lime
1 shot Captain Morgan Original Spiced Rum
ice
a splash of seltzer water
extra mint sprigs for garnish
In a highball glass, muddle the sugar, mint leaves and water together until the leaves are well-bruised and fragrant. Add the lime juice and rum. Stir. Fill glass almost to the top with ice. Top off drink with a splash of seltzer. Garnish with a few sprigs of fresh mint and a straw.
Cheers!
~Melissa
You may enjoy these related posts: