Print Friendly Version
I've been having so much fun using the recipes from "Healthy Bread in Five Minutes a Day." To make the bagels shown in this post, you'll need to read the basics outlined in the book and make the master batch of dough…and then follow the instructions for making the Cinnamon Raisin Bagels on pages 74-76.
First you flatten the dough
and sprinkle on a little cinnamon & sugar & raisins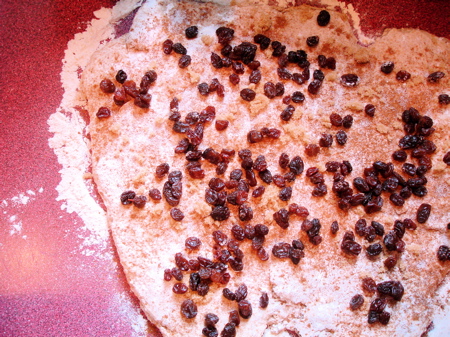 then you roll it up "jelly-roll" style
and form it into a ball…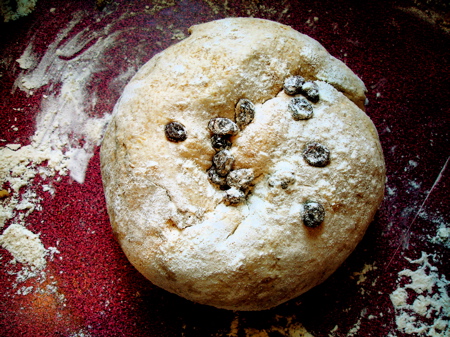 then you cut it into pieces (8-10)
and form them into bagels…
set them on a plate
cover with plastic wrap…
and allow them to raise for 25 minutes.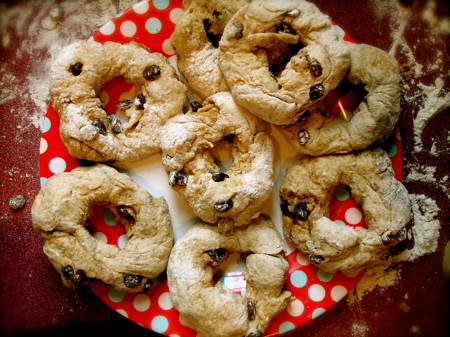 add sugar and baking soda to a pot of boiling water
and drop the bagels in two at a time
boil for 2 minutes
flip
boil an additional minute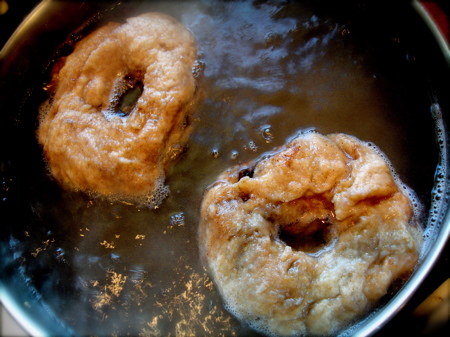 remove to a clean, flour sack towel that's been dusted with flour
and bake on a pizza stone for 25 minutes…
Remove from oven.
Cool on wire racks.
Enjoy with butter, your favorite cream cheese, and jam.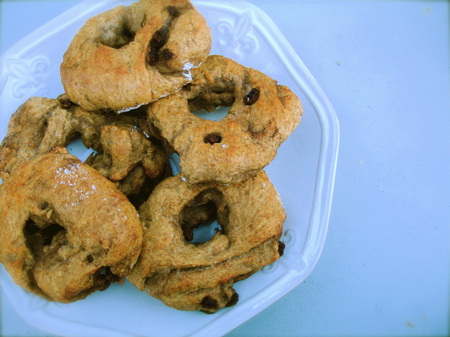 These were fantastic!
~Melissa
You may enjoy these related posts: