Print Friendly Version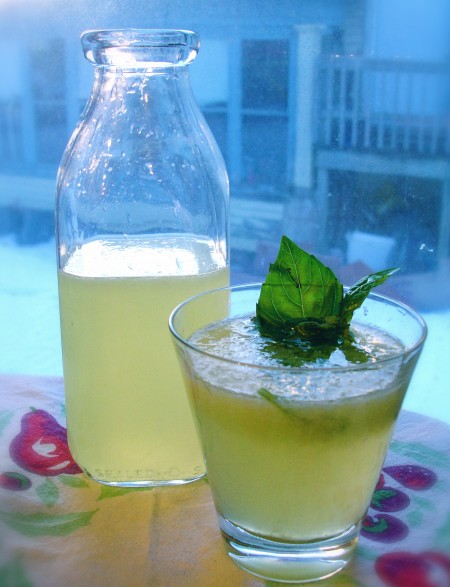 photograph by Melissa Placzek
Did I mention that I'm officially done with winter?
I decided to make up some of my basil lemonade to prove that I mean business…
It's lemony and sweet-tart with the refreshing flavor of fresh basil.
If you're officially done with winter too…
You'll need:
~Basil Infused Lemonade~
Juice of 5 large lemons
1/2 cup sugar
1 quart water
fresh basil
Muddle the fresh basil in 4 lowball glasses. Add ice if you like. Combine lemon juice and sugar until sugar is dissolved. Add the water and adjust sweetness and strength of lemonade to your liking. Pour over the muddled basil. This makes a beautiful cocktail too…simply add a splash or two of good vodka…I like Stoli.
Breathe deep…
think "summery" thoughts
and enjoy!
~Melissa
You may enjoy these related posts: