Print Friendly Version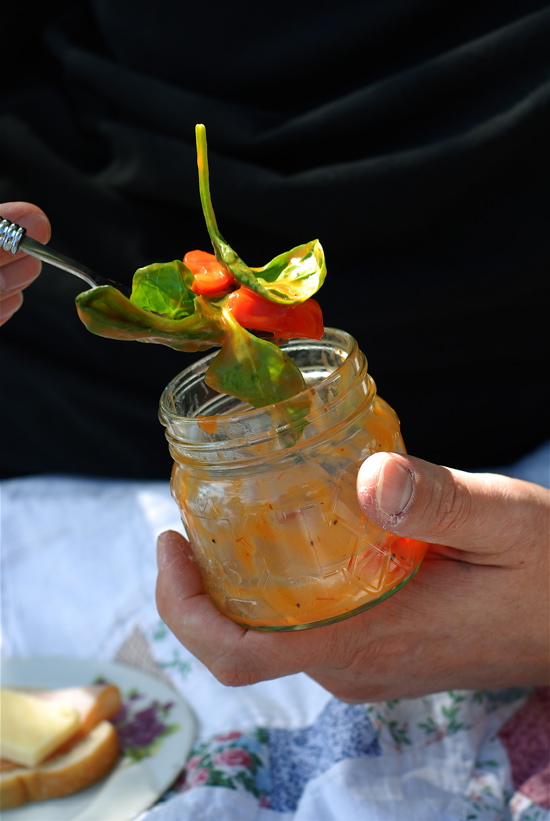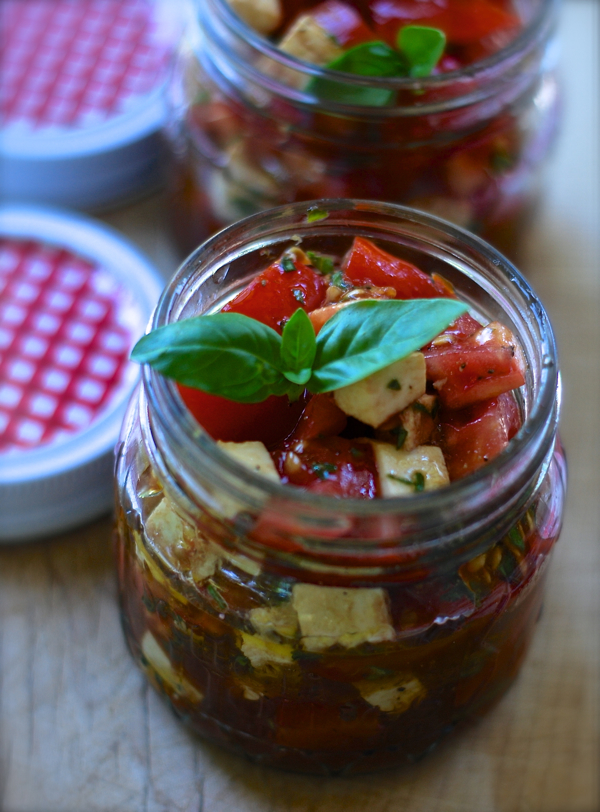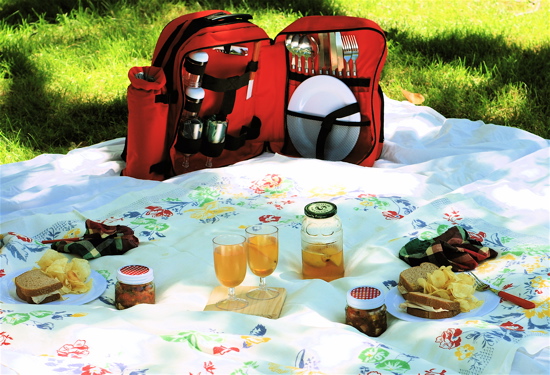 A few scenes from our picnic on Monday. What a perfect day to relax in the park  watching boats and barges traveling on the river. We enjoyed turkey sandwiches, chips, iced Arnie Palmers and picnic caprese salads that we packed into little canning jars. Mmmmmmm!
serves 4
4 (half pint) canning jars
3 medium tomatoes, any variety, chopped
handful of fresh basil, chopped
1/3 cup fresh Mozzarella cheese, cubed
1 roasted red pepper, (fresh or canned) chopped
handful of mini pepperonis (optional)
1/4 cup extra virgin olive oil
generous splash of balsamic vinegar
1 teaspoon garlic powder
1 teaspoon onion powder
salt and pepper to taste
Combine all ingredients in a medium bowl. Pack into the jars. Place lids on jars tightly and pack on ice until your reach your picnic destination.
Enjoy!
~Melissa
You may enjoy these related posts: