Print Friendly Version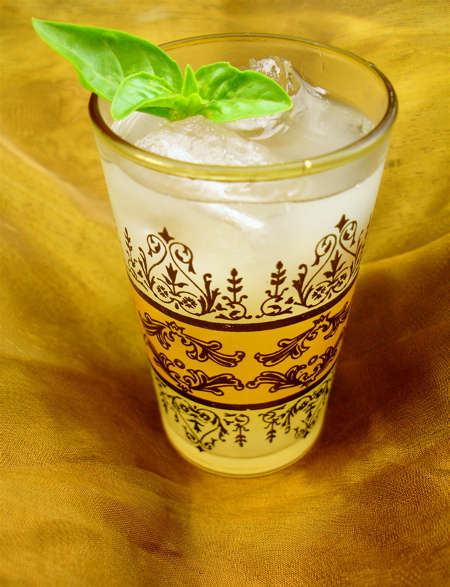 ~indian sweet lime~
Ever since I saw the breathtaking movie, Darjeeling Limited, I wanted to try making the refreshing looking little cocktail that the beautiful train attendant served to the main characters throughout the film. She would enter their train car, dressed in stunning garments from head to toe, holding a tray of drinks and ask the simple question, "Sweet lime?"
If you're as curious as I was about this cocktail, you've come to the right place! Here's the recipe for you to enjoy!
2 oz. gin
3 oz. fresh squeezed lime juice
1 0z. Rose's sweet lime syrup
pinch salt
splash of soda water
basil leaves
Muddle some basil leaves at the bottom of a cocktail shaker. Add gin, lime juice, lime syrup and a handful of ice cubes. Cover shaker and do a little cha cha while you shake the cocktail. Strain into a glass. Add a splash of soda water, a pinch of salt and a couple little basil leaves as a garnish.
Cheers!
~Melissa
You may enjoy these related posts: