Print Friendly Version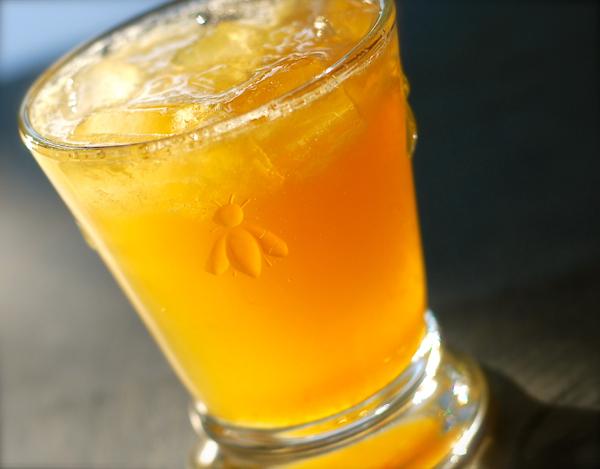 Are you a fan of sweet whiskey drinks? This is one of my favorites. I love the bee theme. My first name, Melissa, means bee, and therefore, I dedicate this drink to me.
for one cocktail:
2 and 1/2 oz. whiskey (I used Jack Daniel's)
1 and 1/2 oz. freshly squeezed lemon juice
1 and 1/2 oz. burnt honey simple syrup (recipe below)
2 teaspoons orange marmalade (I used Bonnie Maman)
a pinch of salt
Place all ingredients in a drink shaker with a handful of ice. Fill a rocks glass with ice and strain contents of drink shaker into glass.
for the burnt honey simple syrup:
1/2 cup raw wildflower or clover honey
1/3 cup water
Heat honey in a small saucepan over medium heat. Stir frequently. Once simmering, turn to low and cook for 3 minutes or until deep golden brown. Whisk in the water. Cool completely. This syrup will keep in refrigerator, covered, for 1 month.
Cheers!
~Melissa
You may enjoy these related posts: