Print Friendly Version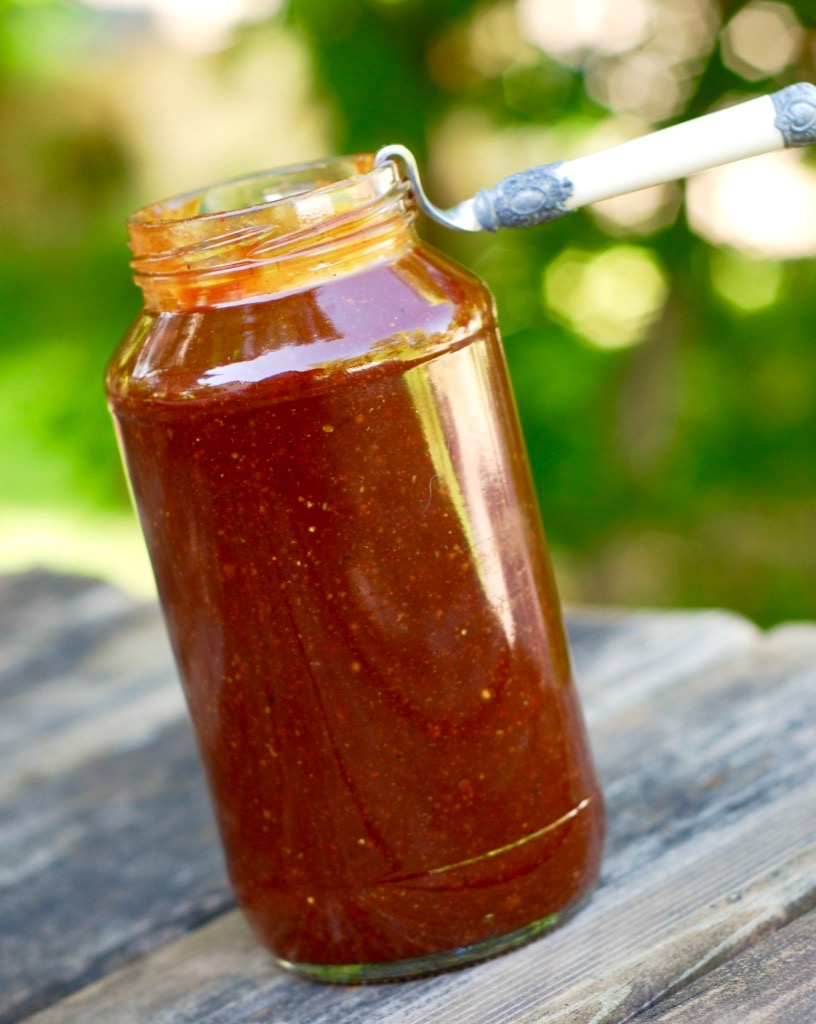 Looking for a BBQ sauce that is smoky, sweet (but not too sweet), slightly vinegary, and perfect for all that stuff you make that calls for BBQ? THIS is the stuff. It's my own creation. I tend to like mine not quite as sweet so I only add 1/2 cup of the coconut sugar. Coconut sugar is a minimally processed food that is much closer to a whole food than refined white sugar. It tastes so good in this because it adds a slight caramel flavor. It's not as sweet as refined sugar. So, although I know 1/2 cup sounds like a lot, it's really not. If you like your sauce sweeter, try adding more coconut sugar, or maybe pure maple syrup in it's place. Just taste as you add to suit your preferences.
This sauce is particularly good on Beyond Burgers with a slice of Daiya cutting board "cheddar," my vegan riblets, cauliflower "wings," vegan "steak" sandwiches, as a dip for Ikea Copycat Veggie Balls, stirred into this ranch dressing, and a coating for my BBQ "beef" sandwiches.
1/2 cup molasses
1 cup ketchup (we use Simply Heinz or organic Heinz)
1/4 cup grainy mustard
2 Tablespoons smoked paprika
1 Tablespoon malt vinegar or balsamic vinegar
1 to 2 teaspoons liquid smoke (depending on how smoky you like it)
1 Tablespoon Mrs. Dash original table blend
1/2 cup to 3/4 cup organic coconut sugar
1 Tablespoon sriracha hot sauce
2 Tablespoons teriyaki sauce
1 teaspoon dark sesame oil
1/4 teaspoon freshly ground black pepper (or more, to taste)
Mix all in a medium saucepan. Stir with a wire whisk over medium heat until the sauce gently simmers and all of the sugar is dissolved. Remove from heat and allow sauce to cool completely. Transfer to a canning jar with a tight-fitting lid. This sauce will keep in your refrigerator for 2 to 3 weeks. Makes approximately 26 oz. of sauce.
Enjoy!
~Melissa
You may enjoy these related posts: