Print Friendly Version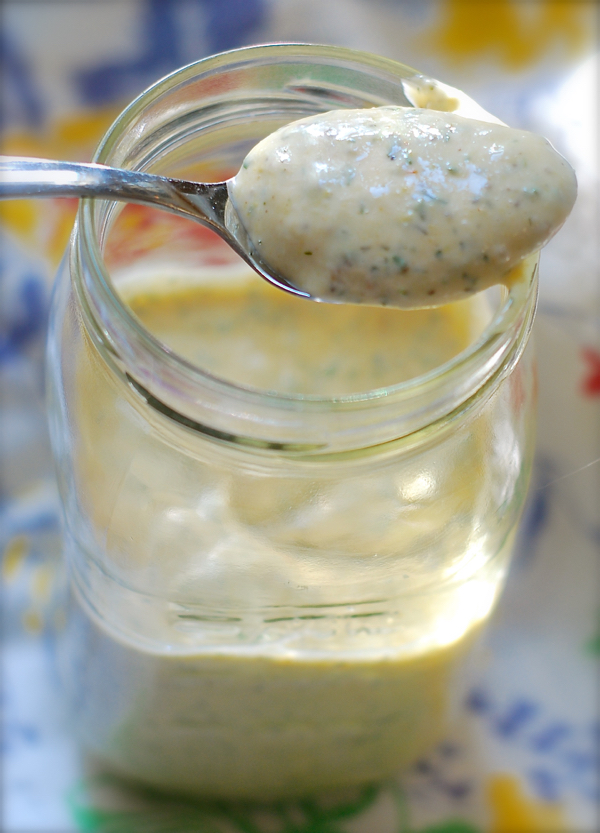 I have been searching for really GOOD vegan ranch dressing and have yet to find one that meets my standards. I've bought them all, and they're all pretty meh. Just brand made a decent one that was the best one I could find as far as the store-bought stuff goes, but I haven't been able to find it for a year. Literally. Just! Where in the heck did you go?
So I finally decided to make up a recipe of my own. I don't know what took me so long. It's so good that even if Just does resurface I'll probably only buy it if I'm in a huge hurry. Because THIS stuff is seriously the best ranch dressing I've ever had EVER. I'm not kidding. Make some and see what you think. It's super easy and you'll finally have excellent ranch dressing to go on those cauliflower wings, fried green tomato BLT sandwiches, vegan crunchwrap supremes, air fryer chimichangas, vegan BBQ beef sandwiches, pizza, mini corn dogs, veggie burgers, super crunch cauliflower sandwiches… You name it!
Are yo ready for this? Drumroll…..
1 cup vegan mayonnaise (we love Hellmann's)
1/4 cup plain, unsweetened soy milk
1/4 cup fresh lemon juice
1 Tablespoon sweet, smoky BBQ sauce
1 heaping Tablespoon fresh dill, chopped fine
1 Tablespoon fresh parsley, chopped fine, OR 1 Tablespoon dried parsley
1 heaping Tablespoon nutritional yeast
1 teaspoon dried oregano
1 teaspoon dried thyme
1 teaspoon celery seed
2 teaspoons onion powder
1 teaspoon garlic powder
1 teaspoon sea salt
1/2 teaspoon freshly ground black pepper
Whisk all together in a medium mixing bowl until well combined and smooth. Thin with a little more lemon juice or soy milk, if needed.
Transfer to a glass canning jar with a tight fitting lid. Refrigerate until ready to use.
This dressing will keep, tightly covered and refrigerated, for 10 days.
Enjoy!
~ Melissa
You may enjoy these related posts: