Print Friendly Version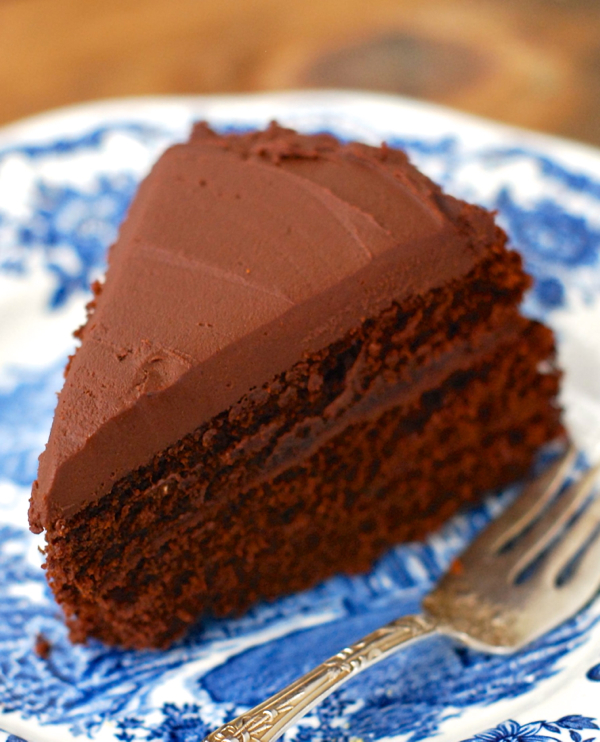 We've been enjoying our 2 week "staycation" this past week and on one of the days when we weren't entertaining or recuperating from all of the holiday excitement, we took a drive into the cities to visit with my father in law. We brought Chipotle to his place and had an awesome conversation over lunch. Afterwards, Jeff, Gracie and I went to The Walker Art Center and spent the rest of the afternoon taking in some amazing art. I adore that gallery. They expanded their space back in 2005, and it's breathtaking. (I'll share another "scenes" post including photos from our day at The Walker very soon.)
My daughter, Andie, turned 24 on December 31st and asked me to make a fudge cake for her birthday celebration. I had been wanting to make a Wellesley Fudge Cake for some time, and ironically enough, had a cookbook on my kitchen bookshelf that I had purchased years ago while visiting the Walker Art Center with one of my aunts. The cookbook is called "Gallery 8," and it includes a recipe for this particular cake. Serendipity? 😉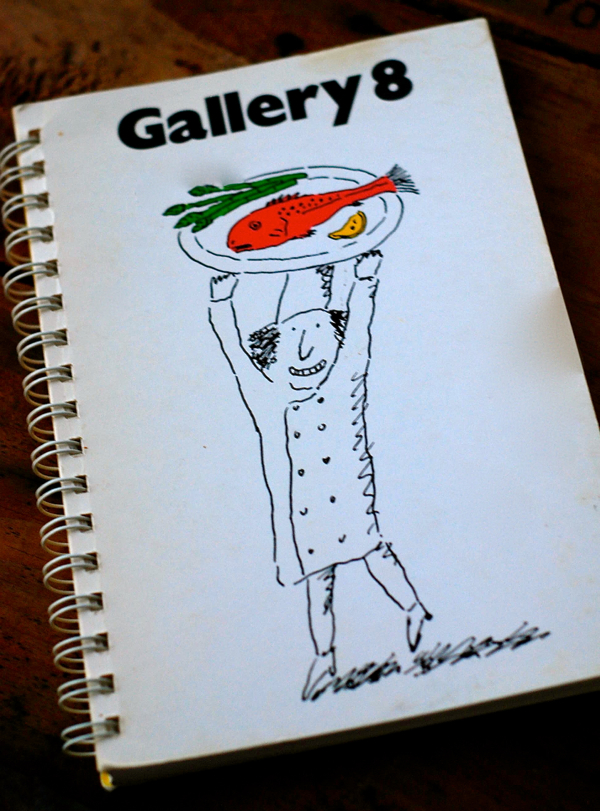 After doing a little research online I realized that the recipe in the book was indeed not the "original" recipe. Hmmmmm, what to do? I decided to make the recipe from the Gallery 8 cookbook and to share that here as well as a link to the original recipe which can be found HERE. I would have made the original, but the gallery recipe seduced me by adding sour cream to their frosting. I mean, come on!
The verdict? Everyone freaked over this cake. Moist and delicious and that frosting is pure fudgy goodness!
for the cake:
~ preheat oven to 325 degrees F. ~
1/2 cup + 2 Tablespoons real, unsalted butter, softened
1 and 7/8 cup sugar
4 eggs (divided)
1 cup whole milk
2 teaspoons pure vanilla extract
1 cup all purpose flour, sifted
1 cup unsweetened cocoa powder, sifted
1 Tablespoon + 1 teaspoon baking powder
1/2 teaspoon salt
Line three, 9-inch, round, layer-cake pan bottoms with cooking parchment. Spray with a little cooking spray.
Separate eggs. Using an electric mixer, whip the egg whites until stiff peaks form. Set aside.
In the bowl of a counter top mixer, using the whisk attachment, cream butter and sugar together until fluffy. Add the egg yolks, milk and vanilla and mix until well combined.
In a large mixing bowl, combine the sifted flour, sifted cocoa, baking powder and salt using a wire whisk. Mix until evenly combined.
Mix dry ingredients into wet ingredients with the counter top mixer set on low speed. Once combined, mix on medium speed until smooth. Fold in beaten egg whites using a wooden spoon.
Pour equal amounts into the layer pans and spread batter evenly. Bake for 20 to 25 minutes or just until set. Don't over-bake or your cake will become dry. (I tested the cake and removed it from the oven when only a few crumbs stuck to a toothpick when inserted into the center of a cake.)
Cool cake for 5 minutes in pans before removing to cooling racks to cool completely.
Once the cakes are completely cool, make the frosting.
for the frosting:
12 oz. semi-sweet chocolate chips
3/4 cup sour cream (not low fat)
1 teaspoon pure vanilla extract
pinch of salt
In a medium, microwave-safe bowl, melt the chocolate chips in 15 second increments, stirring between each session. Cook just until melted, being careful not to burn the chocolate.
Cool chips for a minute or two. Stir in the sour cream, vanilla and salt. Frost cake with warm frosting, using some between each layer and saving the bulk of the frosting for the top of the cake.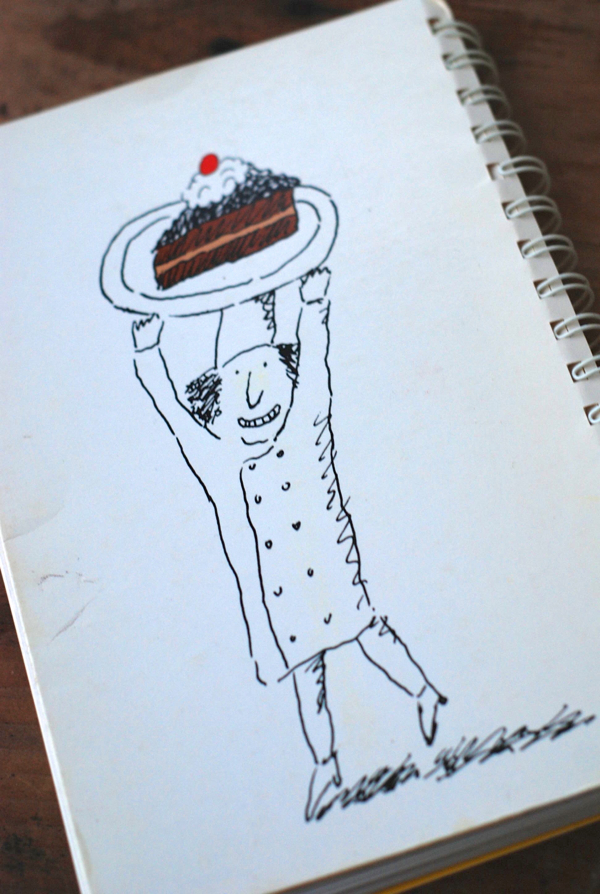 Enjoy!
~Melissa
You may enjoy these related posts: