Print Friendly Version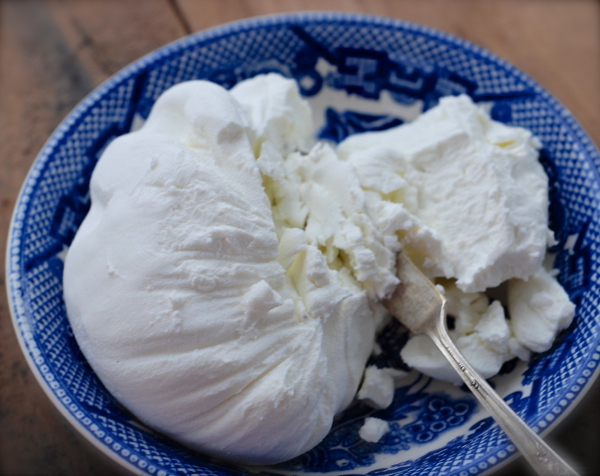 This cheese is so easy, creamy and delicious. It's made of 100% Greek yogurt. That's it! So, it's definitely good for you too. Substitute this easy, Greek yogurt cheese for cream cheese, goat cheese (montrachet), feta and queso fresco! We adore it on Greek salads and tacos.
32 oz. plain Greek yogurt (any fat content or nonfat)
Place a large, triple layer of cheese cloth (or a brand new, washed flour sack towel) in the bowl of a colander set over a large mixing bowl. Remove all yogurt from container into the lined colander. Gather cheese cloth/towel at top and twist so the yogurt is completely covered with cloth. Place everything, as is, in refrigerator and allow to sit for 24 to 48 hours. Twist and squeeze excess moisture from yogurt a few times during the process, and once again at the very end.
Place yogurt cheese in a bowl with a tight fitting lid and refrigerate until ready to use. Yogurt cheese will expire according to the same expiration date on the yogurt container.
Enjoy!
~Melissa
You may enjoy these related posts: