Print Friendly Version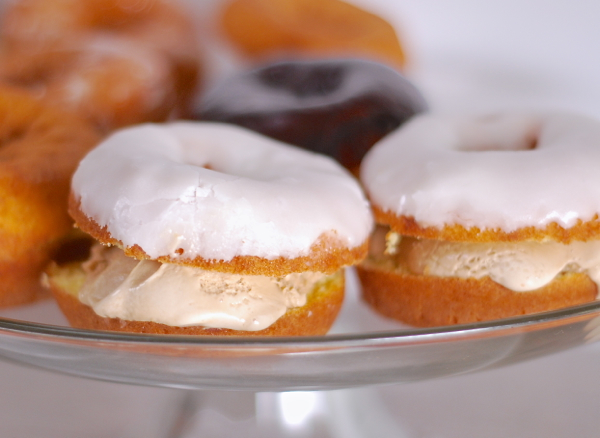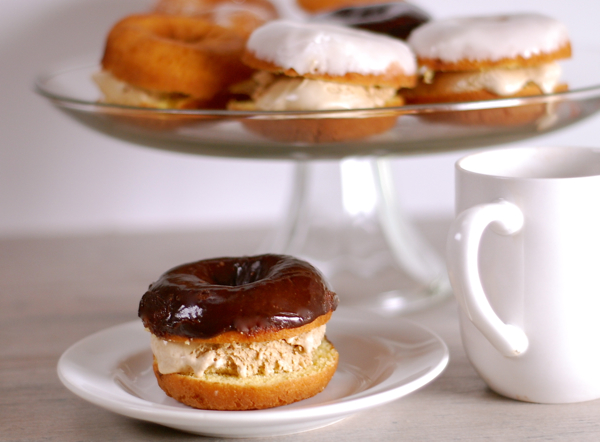 We love creating new, easy to prepare, ice cream treats during the summer months. Our latest invention celebrates the classic combination of coffee and donuts! So delicious, and so simple to make, you can ask your kids or grandkids help you make dessert!
assorted cake donuts
your favorite coffee ice cream (we used Blue Bunny)
Split donuts horizontally using a serrated knife. Place a scoop or two of coffee flavored ice cream on the bottom halves of the donuts and then place the tops on, gently pressing them down so they stick to the ice cream. Place on a parchment-lined cookie sheet in your freezer until ready to serve. These are best very fresh, but will keep in the freezer for a few hours.
Enjoy!
~Melissa
You may enjoy these related posts: