Print Friendly Version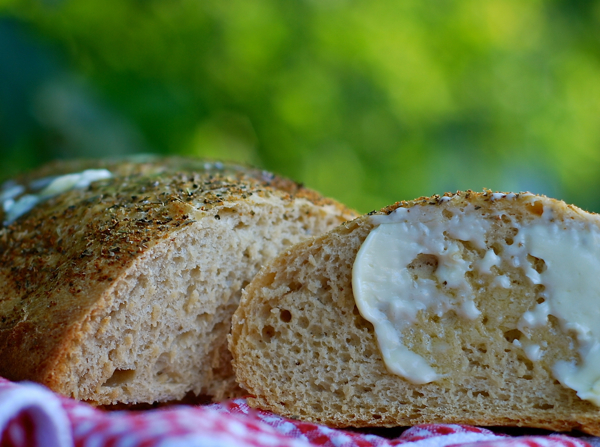 Did you know you can make freshly "baked" bread in your Crock Pot? It's true! And if you have some frozen bread dough on hand it's ridiculously easy! I made some last night to go with spaghetti for dinner. While the sauce simmered in one slow cooker, another was baking bread!
You can season this bread however you like. Sprinkle some cinnamon over it for brunch, or a little garlic powder and Italian seasoning if you want to make easy garlic bread.
1 (1 lb.) loaf frozen bread dough (I used Rhode's)
1 Tablespoon olive oil
Line the bottom of a big (6 to 8 quart) slow cooker with cooking parchment. Rub oil all over the frozen dough. Place the frozen dough in the Crock Pot, on top of the parchment. Cover slow cooker and turn it on the LOW setting for 2 to 3 hours, or until bread is thawed and beginning to rise. Add seasonings now (if using.) Turn the slow cooker to the HIGH setting and cook until bread is golden brown and sounds hollow when tapped. (Approximately 2 to 3 hours longer.)
Enjoy!
~Melissa
You may enjoy these related posts: