Print Friendly Version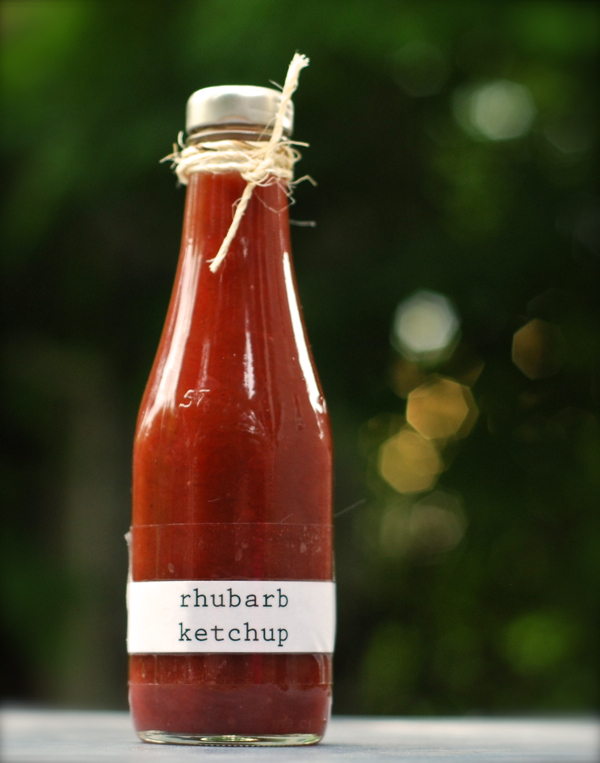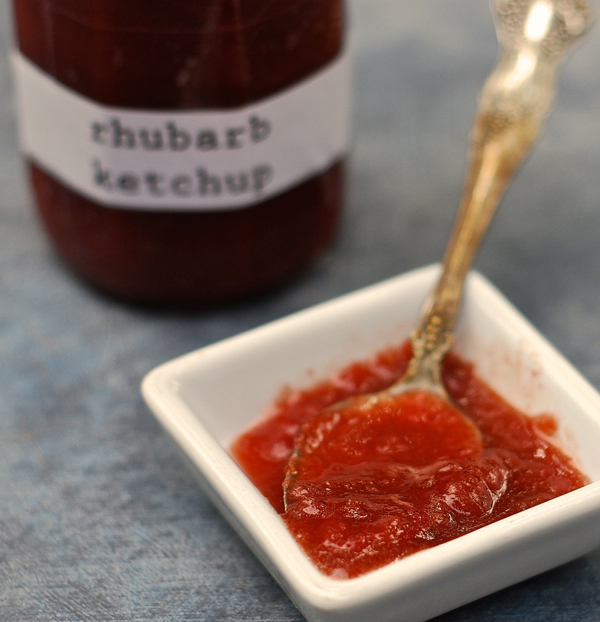 Sonny – "Frankenstein, what do you want?"
Julian – "30 packets of ketchup."
From the movie Big Daddy starring Adam Sandler

My friend Sandy is so sweet! She sent me this YUMMY recipe for rhubarb ketchup. I know what you might be thinking….Rhubarb KETCHUP? Well, that's what Jeff said…and then he tried it. He's now a rhubarb ketchup enthusiast.
Rhubarb Ketchup is sweet and tangy and vinegary and a perfect substitute for, well, Heinz. It also tastes a bit like chutney, so you could try it in place of the mango Major Grey's that a lot of people I know, including myself, always have at the ready in the fridge. I tweaked this recipe a little and decided to make 1/4 of the original recipe….
You're gonna LOVE this 😉
Rhubarb Ketchup
1 cup fresh rhubarb, chopped
2 medium size, ripe tomatoes, chopped
1 small onion, chopped
1/4 cup vinegar (I used apple cider)
1/4 cup brown sugar
3 Tablespoons white sugar
3 Tablespoons extra virgin olive oil
1 teaspoon dried thyme
1/2 teaspoon salt
1/4 teaspoon ground cloves
1/4 teaspoon cinnamon
1/4 teaspoon garlic powder
a couple turns of freshly ground black pepper
Combine all ingredients in a medium saucepan. Bring to a boil and then reduce to a medium flame, stirring frequently until thick (30 to 45 minutes.)
Cool completely. Transfer to a canning jar or a salad dressing cruet. Keeps in the refrigerator up to two weeks.
Enjoy!
~Melissa
You may enjoy these related posts: