Print Friendly Version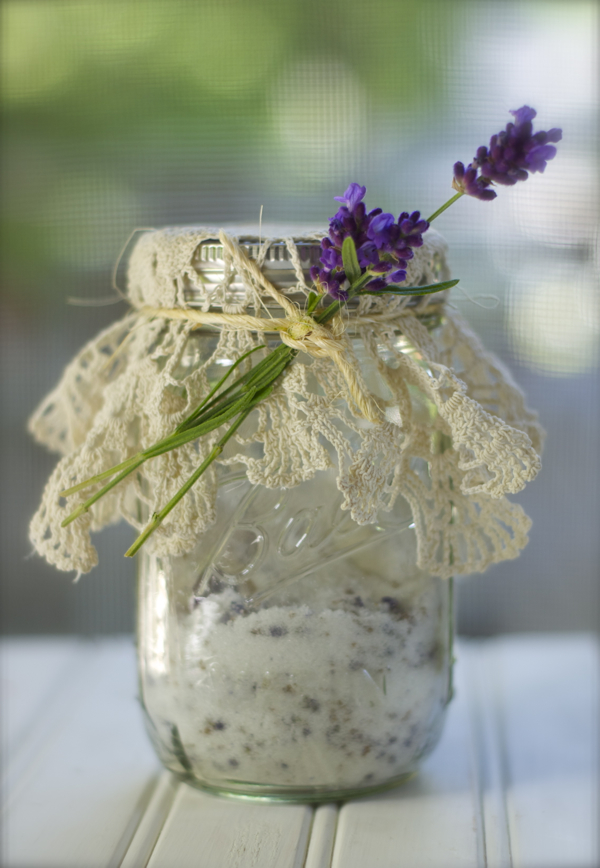 I love meeting new facebook friends! I met a lovely lady named Jean this week and I adore her blog. It's called "For Dragonflies and Me," and it's filled with all sorts of yummy recipes and beautiful gardening tips that make my heart sing.
I was browsing her posts today and came across one all about lavender. I have a bunch of lavender growing in my garden, and some hanging from a little drying rack in my kitchen. I have some set aside for a cake and cookies, some more set aside for dryer sachets, and Jeff has been talking about making soap…. but, I've been wondering what to do with the rest of it. When I saw this simple idea for lavender sugar, I knew I had a winner. This would be a wonderful addition to our Christmas gift baskets this year.
Soooo….I made up a batch this morning. Isn't it pretty? Thanks, Jean!
I hope you all have a great weekend!
~ lavender sugar ~
1 cup sugar
2 Tablespoons dried lavender blossoms
Remove lavender from stems. Discard stems. Place sugar and lavender in the bowl of a food processor. Pulse a few times until the lavender is broken up a bit. Transfer to a canning jar with a tight fitting lid. Allow to sit for a month so the flavor of the lavender can "marry" with the sugar. Wonderful baked into cakes and cookies, sprinkled on yogurt or ice cream, or stirred into tea!
Love,
~Melissa
You may enjoy these related posts: