Print Friendly Version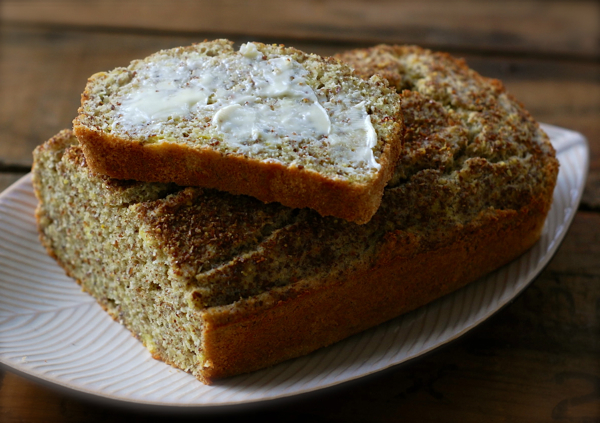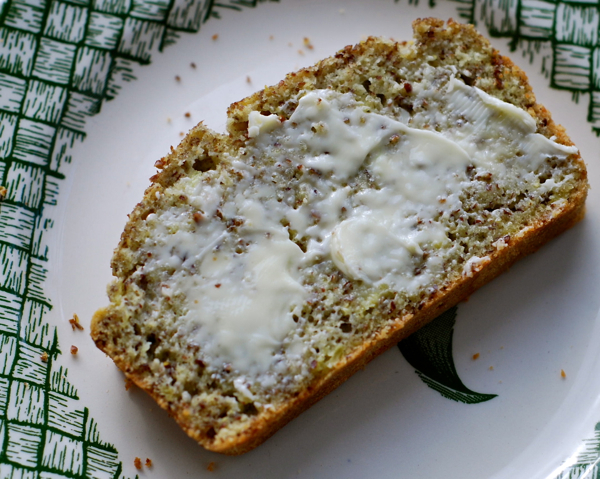 When we started talking about "going Paleo" and introducing this diet into our daily routine, my main concern was BREAD. Everything else seemed doable, but NO BREAD? Who are these people that can agree to a life without bread? I immediately started a search for Paleo bread recipes. I found a couple that I liked, and then I tweaked them to make them a) easier and b) my own. What you see here is one of my creations. It's also a little present from me to all other Paleo peeps out there who cry a little inside when they watch someone eat a sandwich and they look down at their plate to see yet another chicken drumstick. 🙂 This is for you!
PS… You can purchase coconut flour and tapioca starch online at Amazon.com.
PSS…. Make sure all of your ingredients are at room temperature when you start. If the coconut oil gets too cold from the addition of cold eggs, it will harden. If the eggs get too warm from the addition of hot oil, they will scramble. Either way, you'll have a big mess. Starting with all room temperature ingredients will make this recipe go together very easily.
~ preheat oven to 350 degrees F. ~
1/2 cup coconut flour + more for flouring pan
3/4 cup Tapioca starch
1/2 cup flax meal + extra for sprinkling on top of loaf
1 and 1/2 teaspoons baking powder
1/2 teaspoon sea salt
6 large eggs, room temperature
1/2 cup virgin, organic coconut oil, melted and cooled to room temperature + more for greasing pan
1/2 cup coconut milk
Grease a standard, glass loaf pan with coconut oil. Flour the pan with coconut flour. In a large mixing bowl, combine the coconut flour, tapioca starch, flax meal, baking powder and salt.
In a separate mixing bowl, combine the eggs, coconut oil and coconut milk. Whisk until smooth and frothy.
Add the wet ingredients to the dry ingredients. Stir just until everything is well combined, don't over-mix. Transfer to prepared pan. Smooth the top using the back of a spoon or a rubber spatula. Sprinkle the top of the loaf with a little more flax meal. Bake for 40 to 45 minutes, or until a knife inserted into the center of the loaf comes clean. Cool loaf in pan for 10 minutes. Remove from pan and allow loaf to sit on a cooling rack until completely cool before slicing. Store the rest of your bread in a covered, air-tight container or Ziploc bag, in the refrigerator until ready to use. This bread will keep, refrigerated, for 5 days.
Enjoy!
~Melissa
You may enjoy these related posts: