Print Friendly Version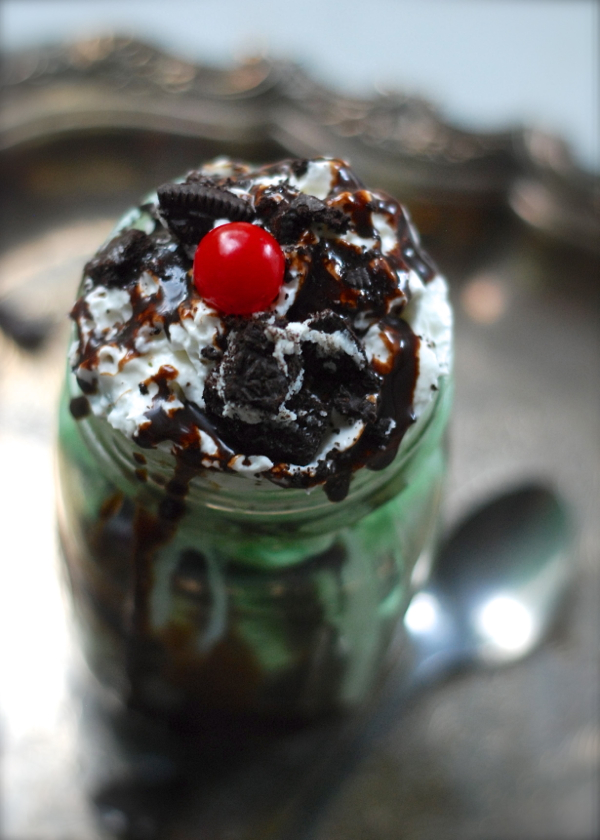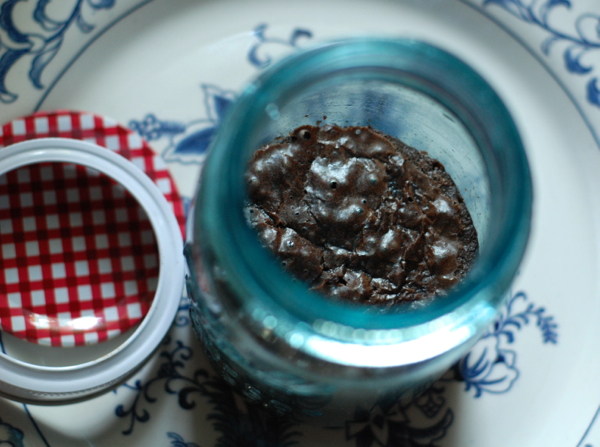 A lazy day in Hastings with Gracie…a little park lounging, book reading, a walk, and then lunch and tea at Dunn Brothers. Now we're home and I'm making simple dinner casserole and getting caught up sharing cake recipes for my Marie Antoinette "Let them Eat Cake" facebook page party.
I made these EASY mason jar brownies yesterday and they turned out AWESOME! Feel free to use your favorite homemade brownie recipe for these or a brownie mix that will yield an 8 X 8 pan of brownies (you'll need about 1/3 to 1/2 cup brownie batter for each of the 4 jars.)
4 (8 oz.) canning jars
1 brownie mix (for an 8 X 8 pan)
nonstick cooking spray (I use Baker's Joy)
your favorite kind of ice cream (I used peppermint bon bon)
whipped cream
assorted toppings (I used crumbled Oreo cookies and chocolate syrup)
fresh cherries, maraschino cherries or sour cherry candies
Combine the brownie mix according to package directions. Divide the batter in equal amounts between the 4 sprayed jars. Place, uncovered, in a 6 quart crockpot so they're evenly spaced, not touching each other or the walls of the crockpot.
Place the lid on the crockpot and turn it on the "high" setting. Cook for 2 and 1/2 to 3 hours or until the brownies just start to pull away from the sides of the jars. They may still be a bit gooey in the center, but they'll continue to cook in the hot jars once you turn off the crock pot.
Using oven mitts, remove the jars from the crockpot and place them on a large trivet or towel to cool down a bit. When they've cooled enough to handle,  you can top them with the ice cream, whipped cream, chocolate syrup and other desired goodies.
Or…you could wait until they're completely cool.,place the lids on the jars, and pack them in a cooler for a picnic dessert!
Enjoy!
~Melissa
You may enjoy these related posts: