Print Friendly Version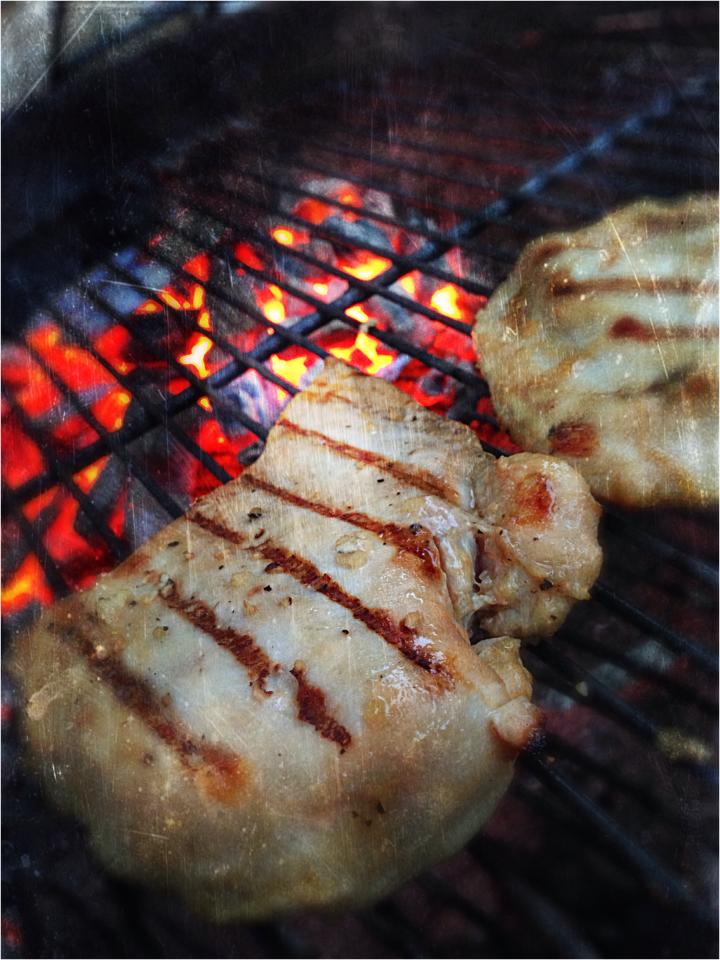 The only thing we enjoy more than grilling in the summer is grilling in the fall. It's so fun to start a little campfire out back, put on our sweaters and sip a little wine while our dinner cooks over the hot coals.
Here's a simple, fast delicious dish that makes awesome weekend fare when you don't feel like fussing. It's so good with a tossed salad and oven roasted Asiago potatoes.
You can start your chicken marinating up to 24 hours before throwing these on the grill, and the longer it marinates, the better and more flavorful the chicken gets!
Use jarred garlic for this recipe. This is one instance where I prefer it to fresh because it's a bit more mild, and the garlic juice from the jar makes an amazing marinade for meat.
serves 4 to 6:
4 large, fresh (or completely thawed), boneless skinless chicken breasts
2 Tablespoons jarred garlic + 2 Tablespoons of the juice from the jar
1/4 cup olive oil
1/4 cup Ponzu sauce or 3 Tablespoons lite soy sauce + 1 Tablespoon fresh lemon juice
2 Tablespoons champagne vinegar OR apple cider vinegar
2 Tablespoons honey
Place chicken and all marinade ingredients in a big, heavy duty Ziploc bag. Remove as much air from the bag as possible. Seal and moosh ingredients around the chicken so everything gets mixed up and the chicken is coated well. Place bag in a bowl, and place the bowl in the refrigerator. Allow chicken to marinate for 6 to 24 hours prior to grilling. Discard marinade.
Enjoy!
~Melissa
You may enjoy these related posts: