Print Friendly Version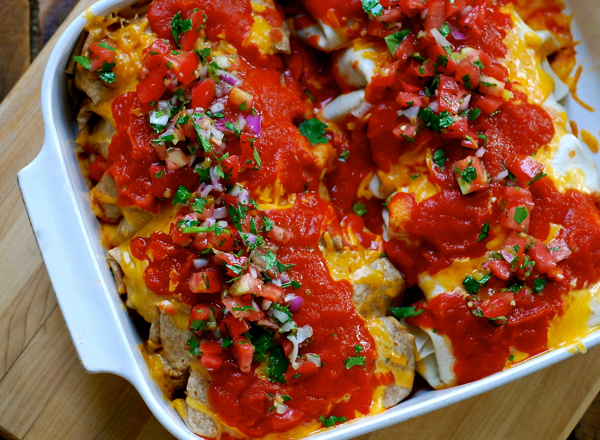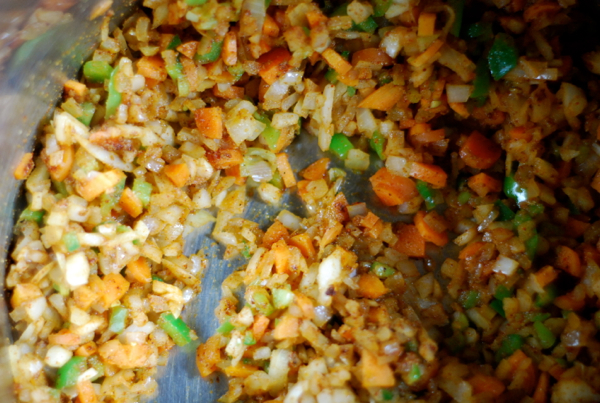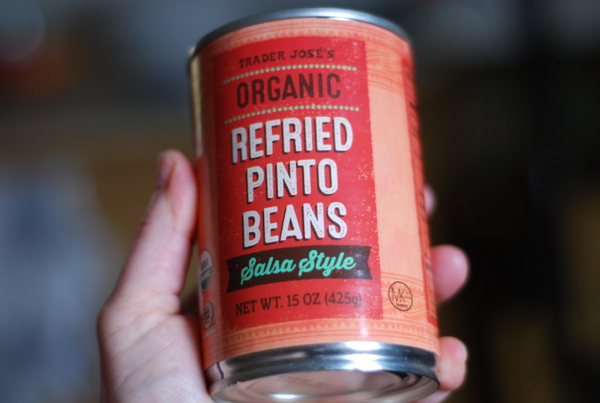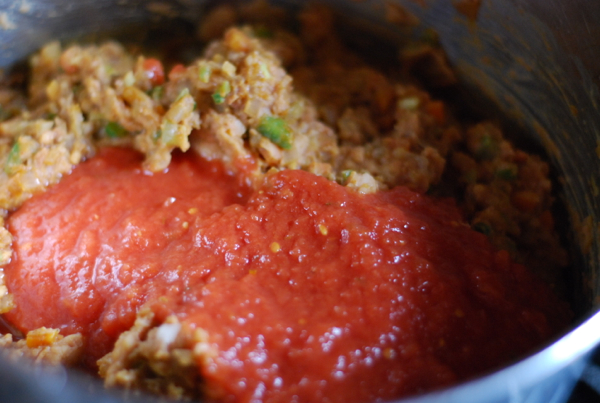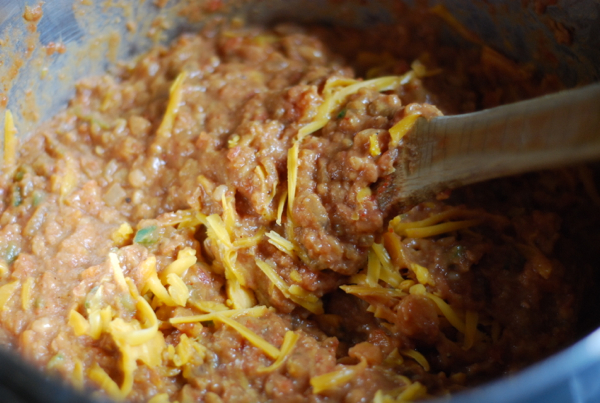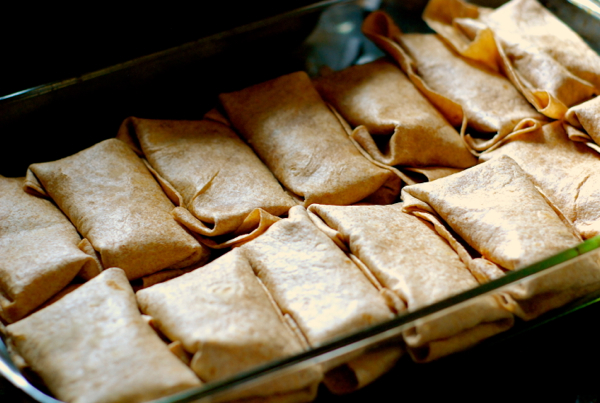 I've been focusing on eating a more plant-based diet these days. I have to say, I am LOVING the way it makes me feel. I was a vegetarian (and yes, even a vegan) many years ago, so this isn't my first rodeo. It makes me so happy that there are so many more foods and resources available to vegetarians these days. It makes it so much easier.
Don't worry. I still live with two omnivores, so I'll continue to share meat-based menu items on the blog. 🙂 (Are you relieved? I think I heard a sigh of relief.)
Also, this is in no way an attempt to convert anyone to vegetarianism. Just a way to expand our menu options and lighten up if we choose to.
Anyhoo, here's my latest creation. These are so delicious and easy to prepare! I like to make a bunch and have them ready to heat up when I get hungry. Lunches for the week… done!
Note: I always try to use organic ingredients whenever I can.
~ preheat oven to 350 degrees F. ~
24 white or whole wheat burrito tortillas, warmed in microwave
1 Tablespoon olive oil
1 large onion, chopped fine
1/2 of a large green pepper, chopped
1/2 cup diced carrots
1 Tablespoon cumin
1 Tablespoon mild chili powder
2 teaspoons garlic powder
1 teaspoon chipotle chili powder
1 to 2 teaspoons Cajun seasoning (I love lime Tajin)
salt and pepper, to taste
2 (15 oz.) cans vegetarian refried beans
28 oz. enchilada sauce or tomato sauce (seasoned to taste)
12 to 16 oz. shredded cheddar cheese
Heat olive oil in large, heavy pot. Saute onion, green pepper, and carrot in oil until tender and translucent. Add cumin, chili powder, garlic powder, chipotle, and Cajun seasoning. Cook an additional minute. Add refried beans, 2/3 of the tomato sauce, and half of the cheddar cheese. Stir until cheese is melted. Taste mixture. Adjust seasonings and add salt and pepper, to taste.
Remove from heat. Warm tortillas in microwave between two paper towels. Place 1/4 cup to 1/3 cup of the bean mixture in each tortilla. Roll up, folding in the sides to the filling doesn't escape.
Line up filled burritos in a couple 9×13 baking pans. Cover and cook in preheated oven for 15 minutes. Uncover and top with the rest of the sauce, and the rest of the cheese. Bake an additional 15 minutes, or until burritos are hot all the way through and cheese is melted.
Serve with your favorite toppings. We like fresh salsa, pico, guacamole, a dollop of plain greek yogurt, and a sprinkling of freshly chopped cilantro.
Enjoy!
~Melissa
You may enjoy these related posts: